Angel of Ladram
PLN

BM55

Vessel Type

Beam Trawler

Overall Length

23

Home port

Brixham

Area fished

Area 7 / SW Approaches

Fish caught

Dover Sole, Plaice, Monkfish, Gurnard, Ray, Pout, Cuttlefish. other mixed fish

Skipper

T Sclater

Crew

5 - 6

Speed/Course

5.4kn / 124º

Draught

42m
This vessel was initially brought on to the British Registry by Graham Perkes in 2011; when he purchased her, she was called the Zuiderkruis GO55 and was based in Stellendam, Holland. Greendale purchased the Angel of Ladram in 2015 because she was the only vessel of her size in the south coast fleet. She hasn't disappointed us since.
A leading boat of her size class, the Angel of Ladram is in great condition for her age. Her principal machinery is well maintained and she has recently had a new engine fitted. Most of her on-board navigation systems are duplicated, to ensure continued effective operation in the event of a system failure. The Angel has a good proven history of catching a lot of fish, and is adequately powered for her size to do so efficiently. She is of a relatively low power, at 221KW, but her pulling ability is generated by a massive 14:1 reduction gearbox, which allows her to catch fish in a fuel-efficient way. In the interests of cutting fuel consumption, the crew of the Angel try to stay fishing all year round, and do not often travel far from Brixham.
As one of the more modern boats in the fleet, she offers better on-board living and working conditions for the crew. Noise levels are low while comfort levels are high, and she also boasts a top quality handling system. When the fish is caught it is immediately gutted, washed, packaged and chilled in 25 kilo on-board crates, ensuring beautifully fresh fish is landed when the Angel reaches Brixham.
MEET THE SKIPPER
Trevor Sclater, Skipper Angel of Ladram
Trevor won't stop fishing. Nothing can stop him from going to sea; he runs his vessel like clockwork, and it pays dividends. Trevor's career in the fishing industry began in 1978, as a Deckhand in Portsmouth. He achieved his Fishing Masters Certification, and began skippering vessels soon after. In 2010, he moved to Brixham, Devon, and started to work with Graham Perkes. Trevor's particular focus became under-24m Beam Trawlers, and so, in 2011, he accepted the position of Skipper on the Angel as she is a great example of this class of vessel.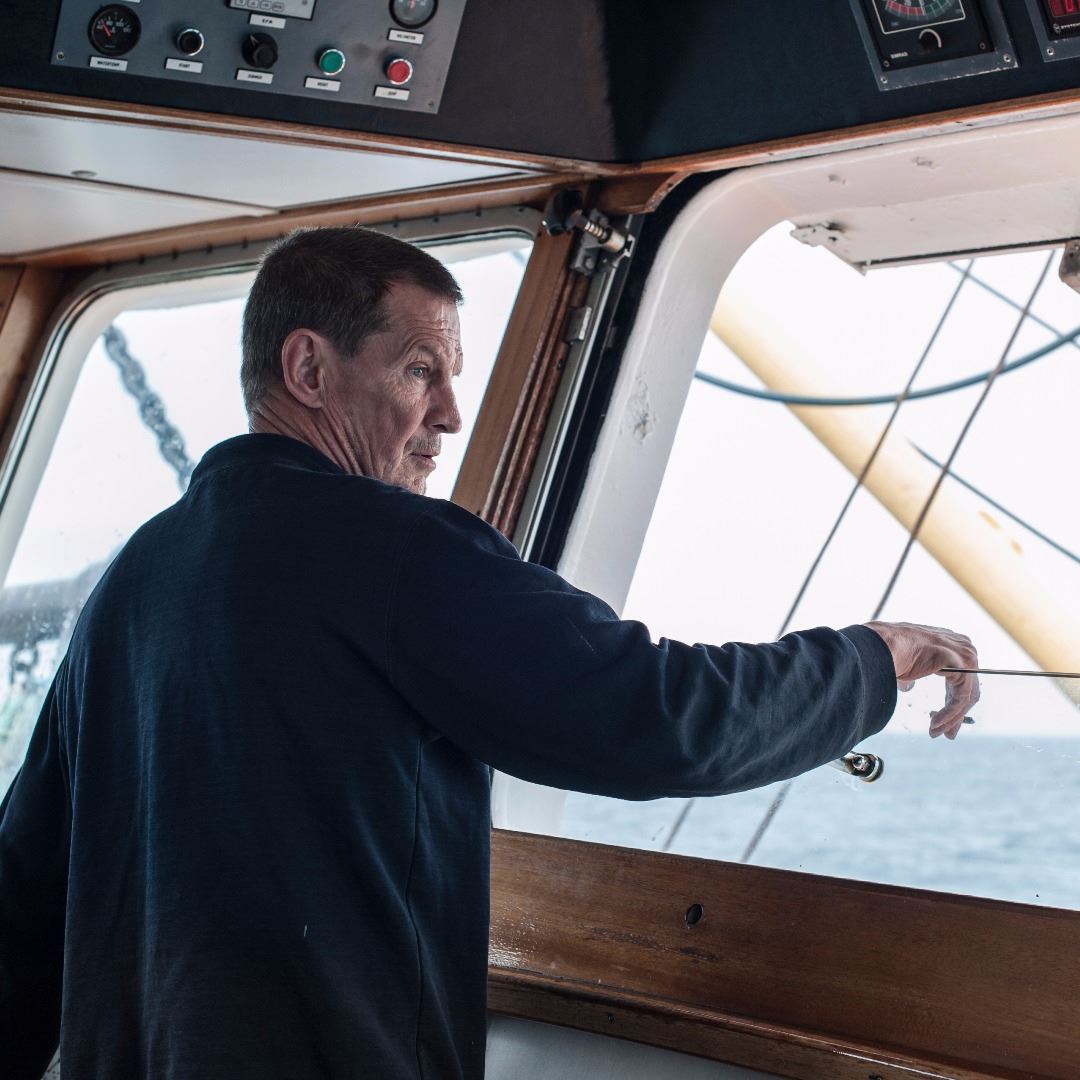 Come and see us
Greendale Farm Shop
Sidmouth Road
Nr. Farringdon
Exeter
EX5 2JU
Opening hours
Mon-Sat 8am-10pm | Sun 8am-9pm