About us
Farming
for more than five generations
The Carter family has been farming the East Devon countryside for more than five generations. Knowledge and experience have been handed down from father to son, continuing to inform our decisions every day as we farm into the 21st century. We take care to maintain a proper balance of animal welfare and successful productivity; to this end, while we invest in efficient, up-to-the-minute technology, we also ensure that we meet the standards required by the RSPCA Freedom Food and the Red Tractor Food Assurance animal welfare schemes. We believe animals must be treated with respect, and provide our pigs, beef cattle, sheep and chickens with a low-stress lifestyle and a natural diet.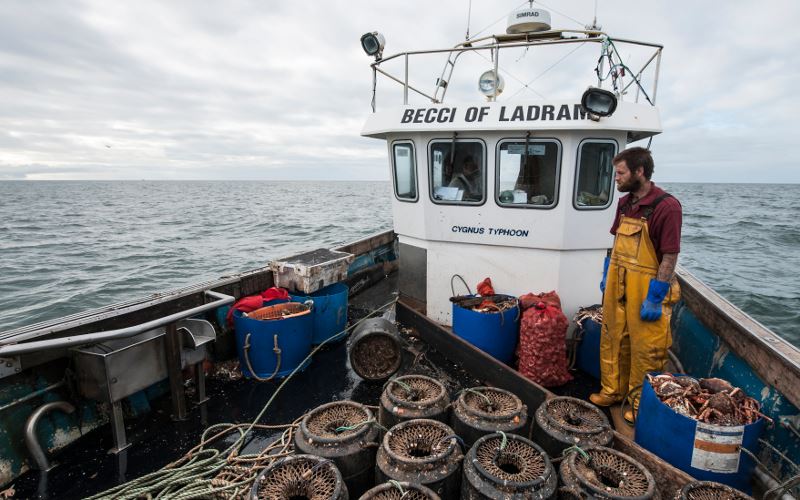 MEET
Our Fleet
At Greendale we have our own fishing fleet, which means we can supply our fish counter with regular fresh catches that can be traced directly back to the sea. Our boats work out of Exmouth, Brixham and Newlyn, and catch a variety of fish from Westcountry waters; for example, our potting vessel, Becci of Ladram, keeps us well topped up with a selection of fresh fish and shellfish, while the Emily J, our scallop boat, is based in nearby Exmouth. To learn more about the Greendale fishing fleet click the link below.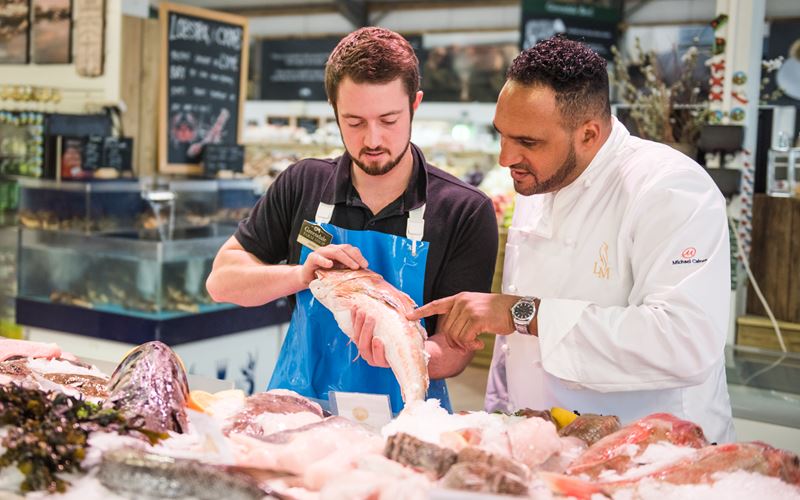 From Boat to Plate - The Fishmongers
Featuring Michael Caines
Part 2 of our trilogy of films - From Boat to Plate - focuses on the Fishmongers. On a recent visit to Greendale Farm Shop, Michael Caines speaks to James the fishmonger about the importance of using local ingredients, noting freshness, seasonality, food miles, good value and a positive impact on the local economy as key factors. .
Fishing
fishing and farming have always gone hand-in-hand for us as a family
Situated at Ladram Bay on the East Devon coast, our farmland includes a private fishing beach – because of this, fishing and farming have always gone hand-in-hand for us as a family. In 1967 we took the decision to diversify our farming interests into other areas, and add freshly-caught fish and shellfish to our farm produce. We started out with just one small beach boat, the Darter; happily, the decision to diversify proved to be a good one, and over time we've gradually added to the fleet as the right boats have become available. Nowadays, we're the proud owners of fifteen fishing vessels based around the South-West coastline, all crewed by teams of skilled fishermen with years of experience. Greendale has invested heavily in buying quota, so we can guarantee that none of our boats are required to discard good fish; moreover, owning the quota allows us to manage our own fisheries sustainably. Our boats also adhere to the standards set out by the Seafood Responsible Fishing Scheme.
Come and see us
Greendale Farm Shop
Sidmouth Road
Nr. Farringdon
Exeter
EX5 2JU
Opening hours
Mon-Sat 8am-10pm | Sun 9am-10pm