Home Delivery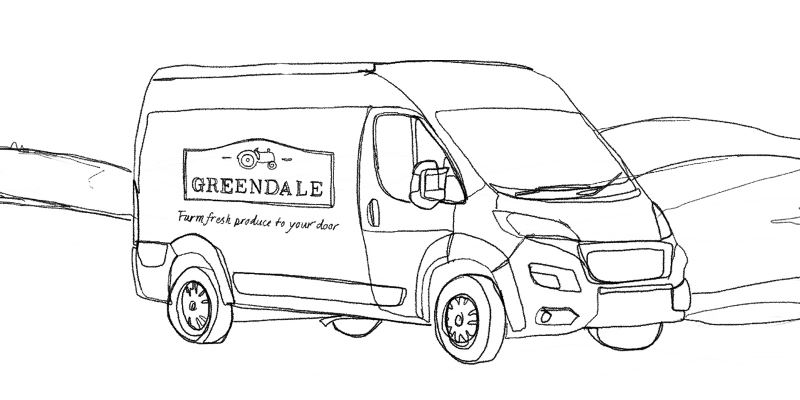 Local Delivery
We offer a local delivery service for customers living in the EX1 to EX5, EX8 to EX11 postcode areas. Fresh produce from our farm and fishing fleet is packed into our vans and delivered direct to your door. The cost is £4.95 or FREE when you spend £50 or more. Choose a 'specified day' during checkout. Please note: All orders to the remaining EX postcodes will be delivered using our standard national courier.
When will you deliver?
Due to unprecedented online demand we will endeavour to deliver your local delivery by 10pm on your chosen day. 
What if I'm not in to take the delivery?
You can leave special delivery instructions for the delivery driver during the checkout process. You can instruct the driver to leave the parcel at a neighbour's address, or at a safe place such as a patio, porch or garage. You can also arrange delivery to your workplace, or to a neighbour or friend if it's more convenient, at no extra charge. 
NATIONAL DELIVERY
If you live outside the Exeter area, don't worry, we also offer a fast and reliable nationwide home delivery service using DHL. Choose a delivery date during checkout.The cost is from £7.95 or FREE when you spend £50 or more (only applicable to standard next day service). 
What are the delivery costs?
We offer the following delivery services: 
Next Day National Delivery - £7.95 (Free delivery on orders over £50) - Monday to Friday.
Saturday Delivery - £7.95
Where do you deliver to?
We provide home delivery to all postcodes in England, Scotland and Wales, except the following; Aberdeen, Northern Highlands, Argyll, Arran, Dundee, Orkney Shetland. Republic of Ireland, Jersey, Guernsey, Isle of Man, and Scilly Isles. It is possible to choose a delivery address that is different to the billing address, as an alternative UK postal delivery address can be given during checkout.
When will you deliver?
Our courier will send you a message in the morning to provide you with an estimated time slot. For standard delivery our courier will deliver between 8am and 8pm. 
Can I specify a delivery day?
During the checkout process you will be able to specify which delivery day you would prefer (Monday to Saturday). Please note that delivery dates may be affected by public and bank holidays. You can always see the next available delivery date on our delivery date calendar at checkout, but if you are in any doubt, please feel free to call us on 01395 232855 and we'll answer any queries you might have. 
Can I alter my order?
Once you have placed your order you are unable to add or remove items or change your delivery date. We advise you to place a new order. 
Can I cancel my order?
Yes you can cancel your order provided that you notify us within 48 hours before your delivery date. Notice of such cancellation must be given in writing to Greendale's Customer service team - contact us. If you decide to cancel, we will reimburse to you (by the method used to pay for the original transaction) the amount in relation to goods to which cancellation rights apply. This includes the cost of delivery (except for the supplementary costs arising if you choose a type of delivery other than our standard and least expensive method of delivery). We will make the reimbursement no later than 30 days after we receive your notification.

How do you keep your goods fresh?
Meat and seafood will be bagged and ready to cook or freeze on delivery. All your fresh meat and fish will be vacuum packed and labelled with use by-dates and a suggested frozen shelf life. Packaging or labelling may change depending on preparation or delivery limitations. As soon as the meat or fish has been packaged, we will place it into an insulated envelopes and surround it with chilled gel packs to keep it cool and in perfect condition.
Come and see us
Greendale Farm Shop
Sidmouth Road
Nr. Farringdon
Exeter
EX5 2JU
Opening hours
Mon-Sat 8am-10pm | Sun 9am-10pm