Greendale Farm Shop
Spring Events
at the Farm Shop
From a very special kids' story time to new pop-up shops, creative craft workshops, free tasting events (including our free St Patrick's Day celebration) and brilliant weeknight deals at Greendale Kitchen, there's plenty going on here at Greendale Farm Shop! We're also planning some brilliant Easter treats, learn more...
Greendale Butchers
Award-Winning Butchers
Greendale's butchers prepare all our meat on-site at the farm shop using meat from our own farm. With years of experience, they are always on hand to help customers with expert advice about choosing the right cut of meat and the best way to cook or prepare it. If you're buying online, rest assured that this same expertise has been put to good use to ensure your purchase is exactly right; you'll find all of our meat is available in a wide range of cuts and portions, ready-packed for fast delivery.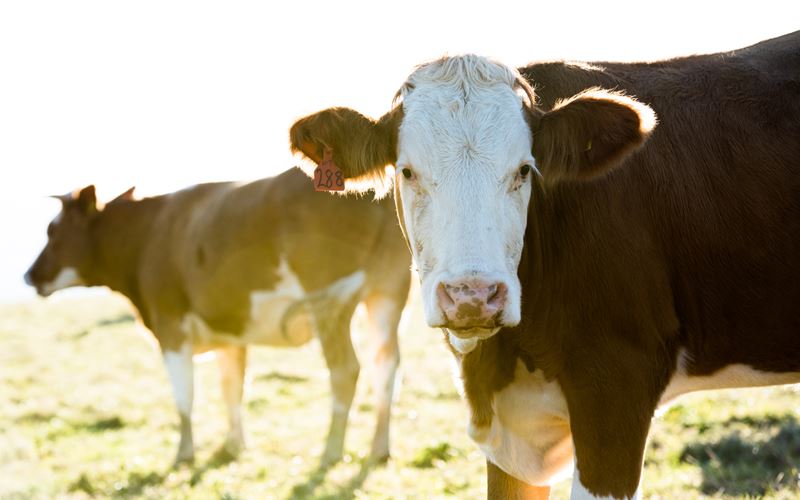 From Farm to Plate:
Part 1 The Cattle
Greendale Farm Shop's 'From Farm to Plate' film series tells the story of Greendale beef. Starting with the cattle grazing above the Jurassic coast, it moves on to visit the double award-winning butchers at Greendale Farm Shop in Exeter, and ends with Chef Tom Williams-Hawkes cooking a finished beef dish at the Salutation Inn. The first film, Part 1, features Sam, our Farm Manager, as he checks the Greendale herd.
Why Greendale seafood is best
At Greendale we're only interested in selling the best to our customers. Because we have our own fishing fleet, we can supply our fish counter with regular fresh catches that can be traced directly back to the sea. Operating in accordance with the Seafood Responsible Fishing Scheme, our boats work out of Exmouth, Brixham and Newlyn, and catch a variety of fish from Westcountry waters; a catch can often be on its way to the Greendale farm shop in Exeter within hours of leaving the sea. If we can't catch it ourselves, we source only from trusted suppliers with standards as high as our own, and we take great pride in ensuring that a delicious variety is always to be found on our fish counter.
The Udder Stuff
Deliciously local milk & milkshakes
Need a cool, refreshing drink? Try out the 'The Udder Stuff' Milk Shed at Greendale Farm Shop! 'The Udder Stuff' supply us with deliciously local milk (the cows live just 7 miles down the road), and tasty milkshakes including core flavours strawberry, banana, chocolate & salted caramel and special flavours every week. Follow us on Instagram for flavour updates. 
Come and see us
Greendale Farm Shop
Sidmouth Road
Nr. Farringdon
Exeter
EX5 2JU
Opening hours
Mon-Sat 8am-10pm | Sun 8am-9pm