Greendale Farm Shop
Greendale Butchers
Award Winning Butchers
Recent winners of the 'Best South West Butchers' by the Taste of the West, Greendale's butchers prepare all our meat on-site at the farm shop using meat from our own farm. With years of experience, they are always on hand to help customers with expert advice about choosing the right cut of meat and the best way to cook or prepare it. If you're buying online, rest assured that this same expertise has been put to good use to ensure your purchase is exactly right; you'll find all of our meat is available in a wide range of cuts and portions, ready-packed for fast delivery.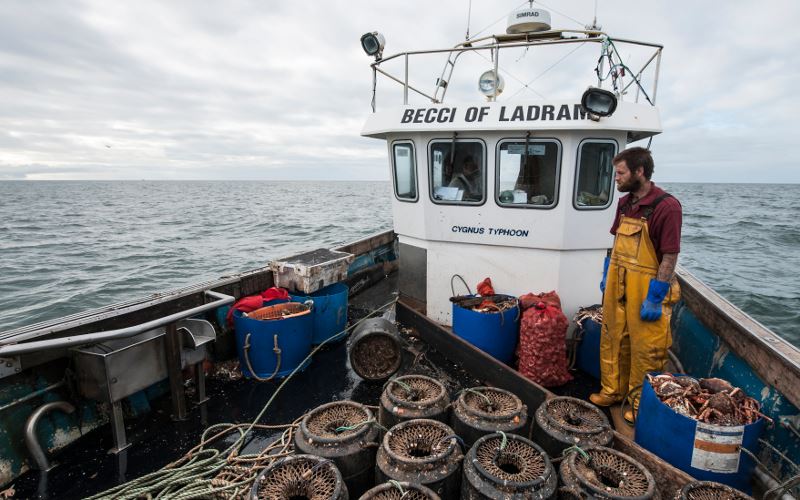 MEET
Our Fleet
At Greendale we have our own fishing fleet, which means we can supply our fish counter with regular fresh catches that can be traced directly back to the sea. Our boats work out of Exmouth, Brixham and Newlyn, and catch a variety of fish from Westcountry waters; for example, our potting vessel, Becci of Ladram, keeps us well topped up with a selection of fresh fish and shellfish, while the Emily J, our scallop boat, is based in nearby Exmouth. To learn more about the Greendale fishing fleet (including our interactive tracking map), click here.
See where our fishing fleet is right now and learn about the crew and captains of our vessels.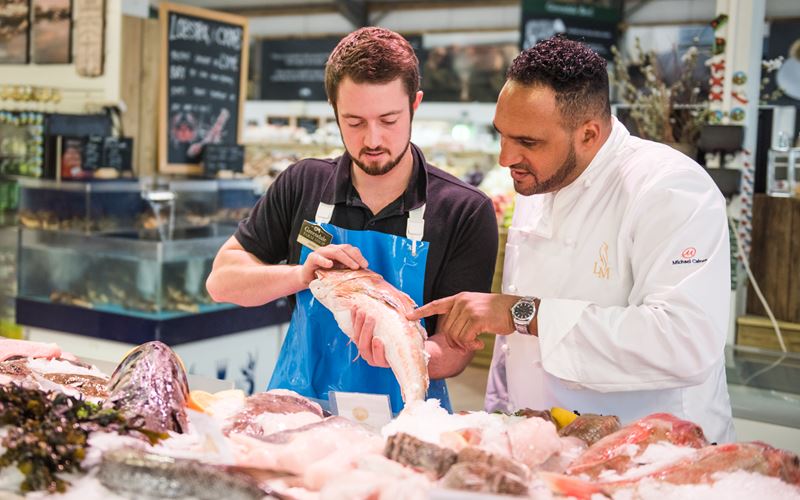 From Boat to Plate - The Fishmongers
Featuring Michael Caines
Part 2 of our trilogy of films - From Boat to Plate - focuses on the Fishmongers. On a recent visit to Greendale Farm Shop, Michael Caines speaks to James the fishmonger about the importance of using local ingredients, noting freshness, seasonality, food miles, good value and a positive impact on the local economy as key factors. .
Come and see us
Greendale Farm Shop
Sidmouth Road
Nr. Farringdon
Exeter
EX5 2JU
Opening hours
Mon to Sat 8am - 8pm , Sun 9am- 6pm