Fleetmap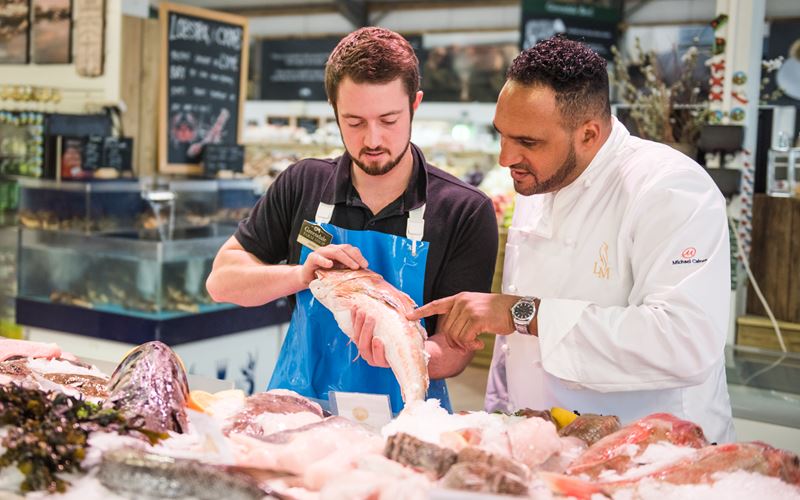 From Boat to Plate - The Fishmongers
Featuring Michael Caines
Part 2 of our trilogy of films - From Boat to Plate - focuses on the Fishmongers. On a recent visit to Greendale Farm Shop, Michael Caines speaks to James the fishmonger about the importance of using local ingredients, noting freshness, seasonality, food miles, good value and a positive impact on the local economy as key factors. .
Why Greendale seafood is best
At Greendale we're only interested in selling the best to our customers. Because we have our own fishing fleet, we can supply our fish counter with regular fresh catches that can be traced directly back to the sea. Operating in accordance with the Seafood Responsible Fishing Scheme, our boats work out of Exmouth, Brixham and Newlyn, and catch a variety of fish from Westcountry waters; a catch can often be on its way to the Greendale farm shop within hours of leaving the sea. If we can't catch it ourselves, we source only from trusted suppliers with standards as high as our own, and we take great pride in ensuring that a delicious variety is always to be found on our fish counter.
Come and see us
Greendale Farm Shop
Sidmouth Road
Nr. Farringdon
Exeter
EX5 2JU
Opening hours
Mon-Sat 8am-8pm Sunday 9am-6pm