Joy Of Ladram
PLN

E22

Vessel Type

Netter

Overall Length

20 m

Place Of Build

France

Flag

United Kingdom

Home port

Newlyn, Cornwall

Area fished

Area 7 / SW Approaches

Fish caught

Hake, Monkfish, Turbot, Cod, Haddock, Pollock, other mixed fish

Skipper

Jim Mitchell

Crew

5 - 6

Speed/Course

7.1kn / 289º

Draught

36m
We purchased the Joy of Ladram in 2013 from France, where she was known as the Vendetta. In 2015 she underwent a major re-fit, during which she was completely overhauled and extended.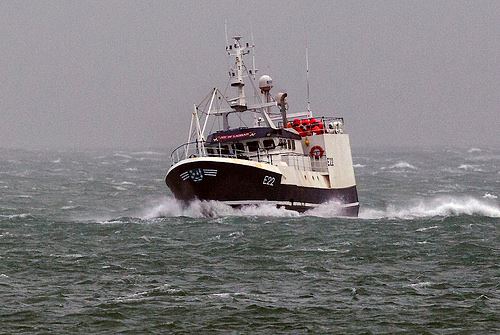 MEET THE SKIPPER
James Mitchell, Skipper Joy of Ladram
Jimbo began his career in 1998 in the Cornish fishing industry. Starting out as a Deckhand, he soon advanced to buying his own boat in the 1990s, having earned his Fishing Master's certificate. He accepted the position of Skipper on the Joy of Ladram in 2015. In addition to being a very successful skipper, he has participated in training in safety, new technology, leadership and management programs. He is an integral part of the Greendale operation, working with innovations such as new sea-mapping technology, using software such as QuinSea to display data in 3D, and working with programs such as Olex to map and display new areas of sea bed.
Come and see us
Greendale Farm Shop
Sidmouth Road
Nr. Farringdon
Exeter
EX5 2JU
Opening hours
Mon-Sat 8am-10pm | Sun 9am-10pm