Margaret Of Ladram
PLN

E198

Vessel Type

Beam Trawler

Overall Length

29.86

Place Of Build

Netherlands

Flag

United Kingdom

Home port

Brixham, Devon

Area fished

Area 7 / SW Approaches

Fish caught

Dover Sole, Plaice, Monkfish, Gurnard, Ray, Pout, Cuttlefish. other mixed fish

Skipper

Adam Cowan-Dickie

Crew

5 - 7

Draught

24m
ABOUT THE BOAT
The Margaret of Ladram is the jewel of the Greendale fleet. Built in Holland in 1998 by the renowned Visser, Margaret of Ladram was designed to be a leader in her class. Her steel hull is heavily built, for her ocean-going service, and this heavy construction combines with her full length and deep keel to give a smooth, stable ride. She is powered by a 1000 horsepower ABC turbocharged diesel engine, and her Masson gearbox, with a reduction of 7:1, allows her to pull her trawls effortlessly.
The Margaret is a very spacious boat with a large wheelhouse. Her state-of the art customised and automated fish-handling system means her catch is carefully put away without being damaged or bruised, and her large refrigerated fish room contains two ice machines to keep the fish in top condition.

Greendale purchased this vessel in January 2011, when she was called the Kees Korf Z198. The first thing we did after purchasing was to completely re-fit her and cut a 4m section out of her hull, reducing her from 37m to 33m and from 292GT down to 264GT. This dramatically improved her sea-keeping ability and stability, making her a much more efficient and safer vessel. She fished for us under the Belgian flag, with a Belgian crew, until - after another large refit and a full engine overhaul - she was flagged onto the British registry in September 2015 and moved to Brixham, Devon. Margaret of Ladram now has a Certificate of Class issued by RINA and a Full International Fishing Vessel Certificate issued by the Maritime and Coastguard Agency. She also has a full Category A UK Fishing Licence, which permits her to beam trawl or scallop in the English Channel, Western Approaches and the North Sea. She is a member of the South West Fish Producer Organisation.

Finally, when it comes to comfort, there isn't a match on the south coast. As well as being one of the best sea-keeping boats on the coast, Margaret of Ladram boasts amenities such as satellite TV (including Sky Sports), wifi, large comfortable accommodation and an up-to-the-minute galley with walk-in fridge/freezers.
MEET THE SKIPPER
Adam Cowen-Dickie, Skipper Margaret of Ladram
When he isn't watching rugby on Sky Sports, Adam is sketching new trawl designs; to say sea-fishing runs in his blood is something of an understatement. Adam's career in the fishing industry began in 1975 when he became Deckhand on a fishing trawler sailing out of Newlyn, Cornwall. In 1977 he accepted a new position as Mate, leaving temporarily to attend the Newlyn School of Fisheries. On attaining his Fishing Masters Certificate, Adam returned as Mate to the same vessel. He has held various positions on different vessels and worked on a range of boats, catching everything from mixed fish to scallops. Adam joined Greendale as a Skipper in 2014, serving first on the Lloyd Tyler before moving on to skipper Margaret of Ladram. Adam has participated in company-sponsored training in safety, new technology, management and leadership.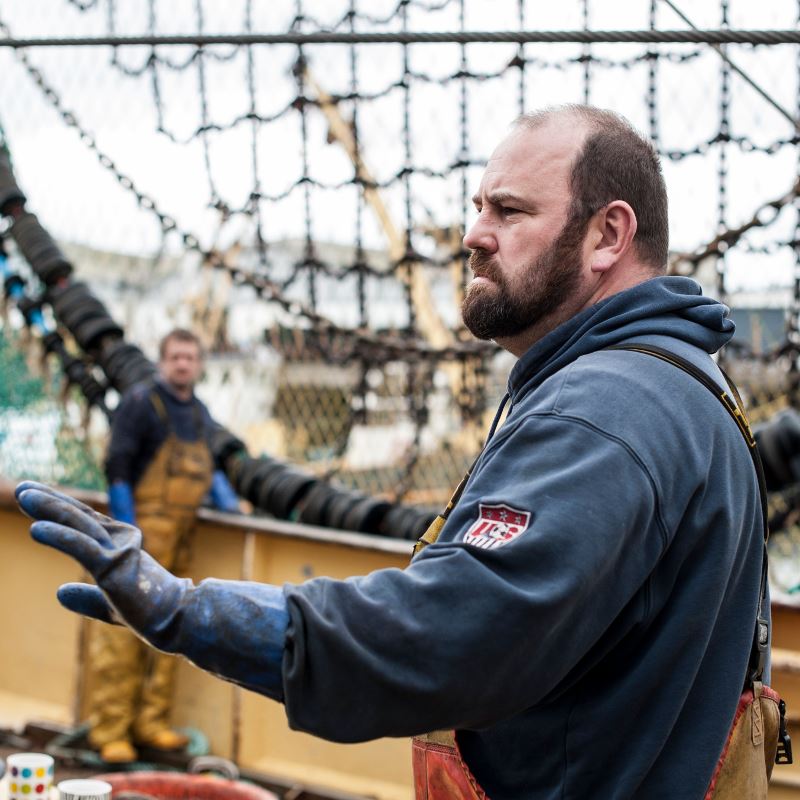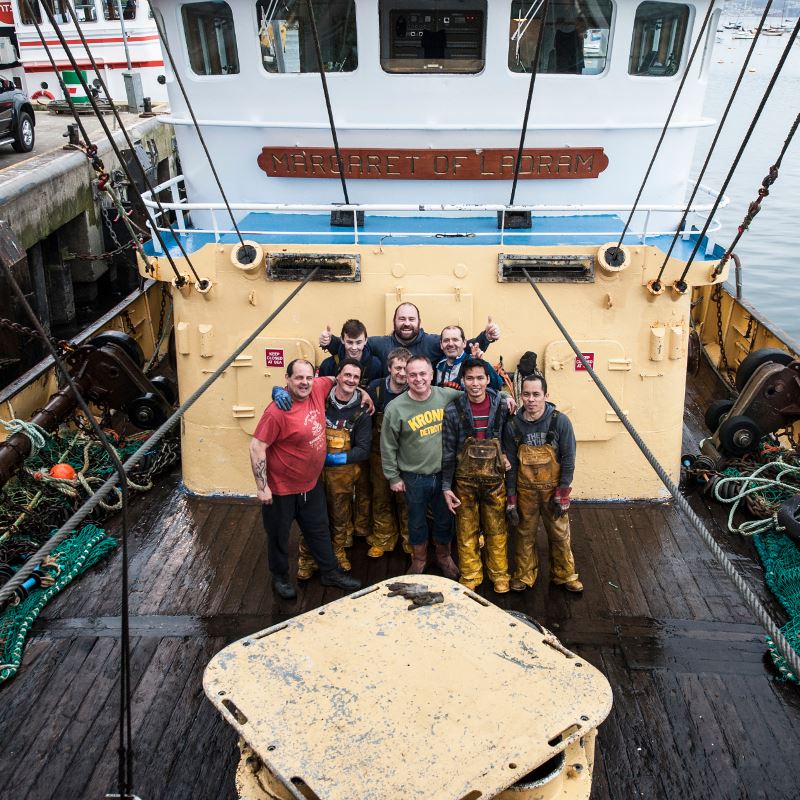 MEET THE CREW
Terry Smith aged 46, Deckhand Margaret of Ladram
'In Brixham, where I'm from, everyone comes from the marine environment; family, friends, and mates down the pub! Everyone does this job. It's in our genes. And then, when we are on board, we are all the same big family. I am studying for a Mates ticket so I can move off deck and up into the Shed, so I can stay in the dry for a change! You need to be mentally and physically strong for this job, but you can rely on the camaraderie between us to help you get to the end of each trip. We work 24 hours a day in rotation, so it's important that morale is good and team spirit is kept up on the boat, night and day. We pride ourselves on having the happiest boat in Brixham and working as a close team, it's essential - otherwise we wouldn't be able to do our jobs.'
Come and see us
Greendale Farm Shop
Sidmouth Road
Nr. Farringdon
Exeter
EX5 2JU
Opening hours
Mon-Sat 8am-10pm | Sun 9am-10pm