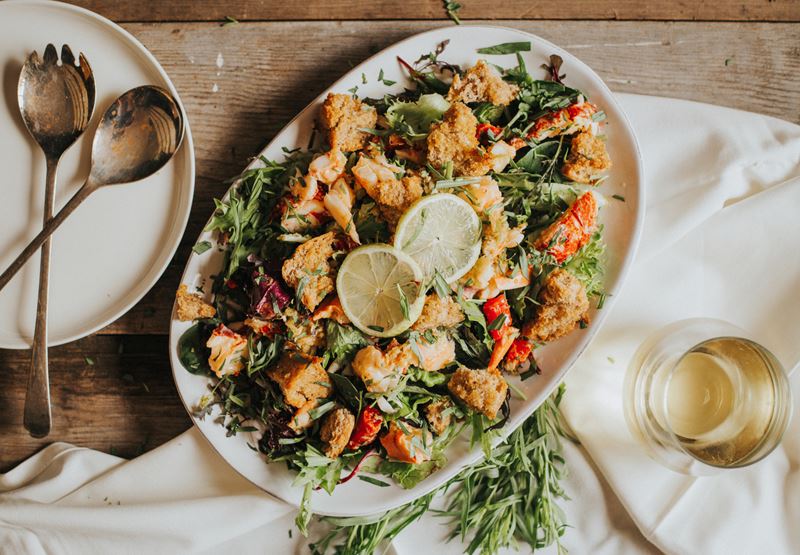 Lobster Sourdough Salad Recipe
Made with luscious fresh lobster, crisp croutons and a deliciously different dressing, this special salad makes 'eating your greens' a little more decadent! Serves 2 as a main course or 4 as a starter.
Posted by:

John Williams

Posted on: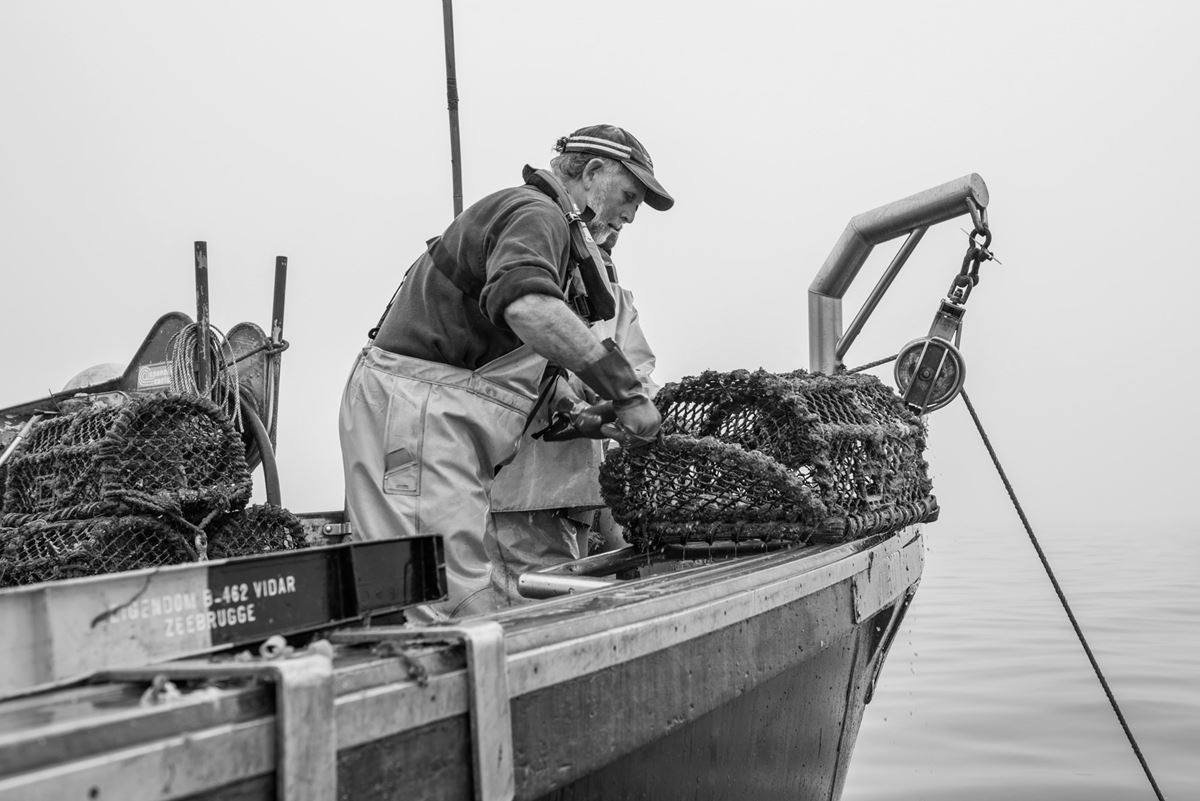 The recipe features the freshest Lyme Bay lobster straight from our fishing boat, the Becci of Ladram. Supplied cooked and whole, so no flavour is lost, it's ready to be cracked, picked and dressed. Delicious!
Method
Pre-heat the oven to 180°C (Gas Mark 4). Tear the sourdough into roughly equal bite-sized pieces and place them on a baking tray, then drizzle lightly with olive oil, scatter with a little salt and pepper and place in the hot oven for 8-10 minutes – keep an eye on them, as you want them to be golden and crisp on the outside, but still a little chewy on the inside. When cooked, transfer the bread pieces to a plate and set aside.
Next, place a small pan over a medium heat and add the soy sauce and honey. Grate in the ginger and add the lime zest, then bring the pan up to a gentle simmer and let it cook for one minute. Take the pan off the heat and tip it into a jug or mixing bowl, then stir in the lime juice and leave to cool. When completely cool, whisk in 2 tbsps of olive oil.
Crack open the lobsters and remove the flesh, cutting the tail meat into slices. Put the lobster into a large mixing bowl and pour over the soy dressing, then add the salad leaves and tarragon and use your fingers to mix everything together gently. Put the sourdough croutons into the bowl and mix gently again, then divide evenly between the plates and serve straight away.
Be inspired…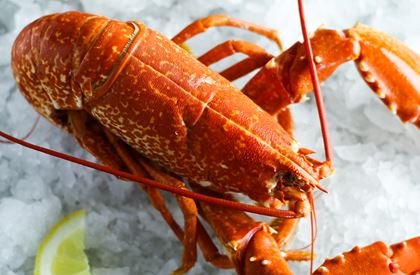 Lobster – there's nothing quite like it, especially when it's freshly caught by our boats off the Devon coastline. Supplied cooked and whole, so no flavour is lost, it's ready to be cracked, picked and dressed. Delicious! Watch an extract from our recent Facebook live event where Ethan, our fishmonger, shows you how we crack a Greendale lobster.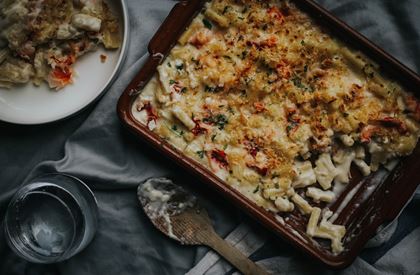 Elevate humble Macaroni Cheese to an altogether more luxurious level with the addition of a whole locally-caught Greendale lobster! There are more complicated versions of this recipe out there, but (because of the time it takes to prep the lobster) we've tried to keep it simple.
Come and see us
Greendale Farm Shop
Sidmouth Road
Nr. Farringdon
Exeter
EX5 2JU
Opening hours
Mon-Sat 8am-10pm | Sun 8am-9pm