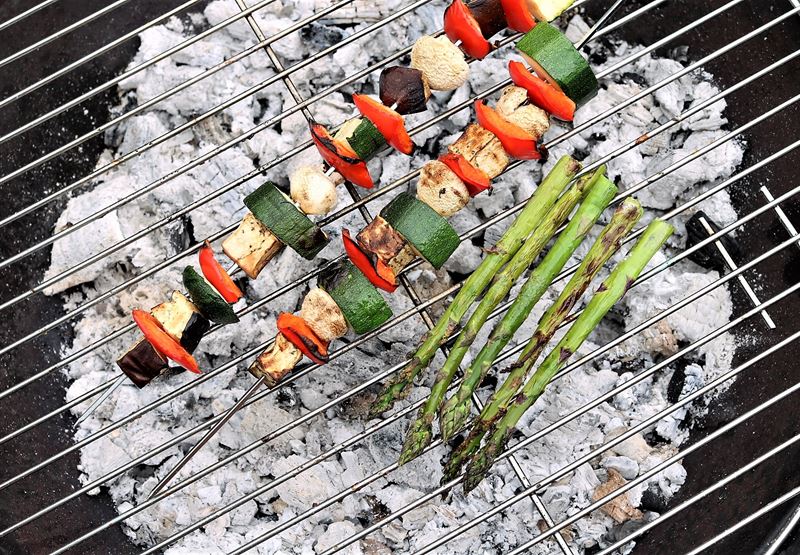 Vegetarian Barbecue
Vegetarianism is an increasingly popular lifestyle choice, and – although 'vegetarian barbecue' may sound like an oxymoron to some – there are actually loads of delicious BBQ veggie recipes out there. This summer, step away from the supermarket 'pretend meat' option, ditch the potato salad and tired Iceberg lettuce, and let fresh veg take pride of place at the centre of your grill. Rest assured, the hot charcoal will work its smoky magic, and may even convert a dyed-in-the-wool carnivore or two…
Posted by:

John Williams

Posted on:
It's worth noting that it is a little unreasonable to expect vegetarians to eat food from a grill where meat or fish have been cooked, so it's best to set up a separate 'veg only' grill. (Before you start, we recommend you read our quick guide to Getting the Most from a Charcoal Barbecue, so that your charcoal is properly set up for cooking.)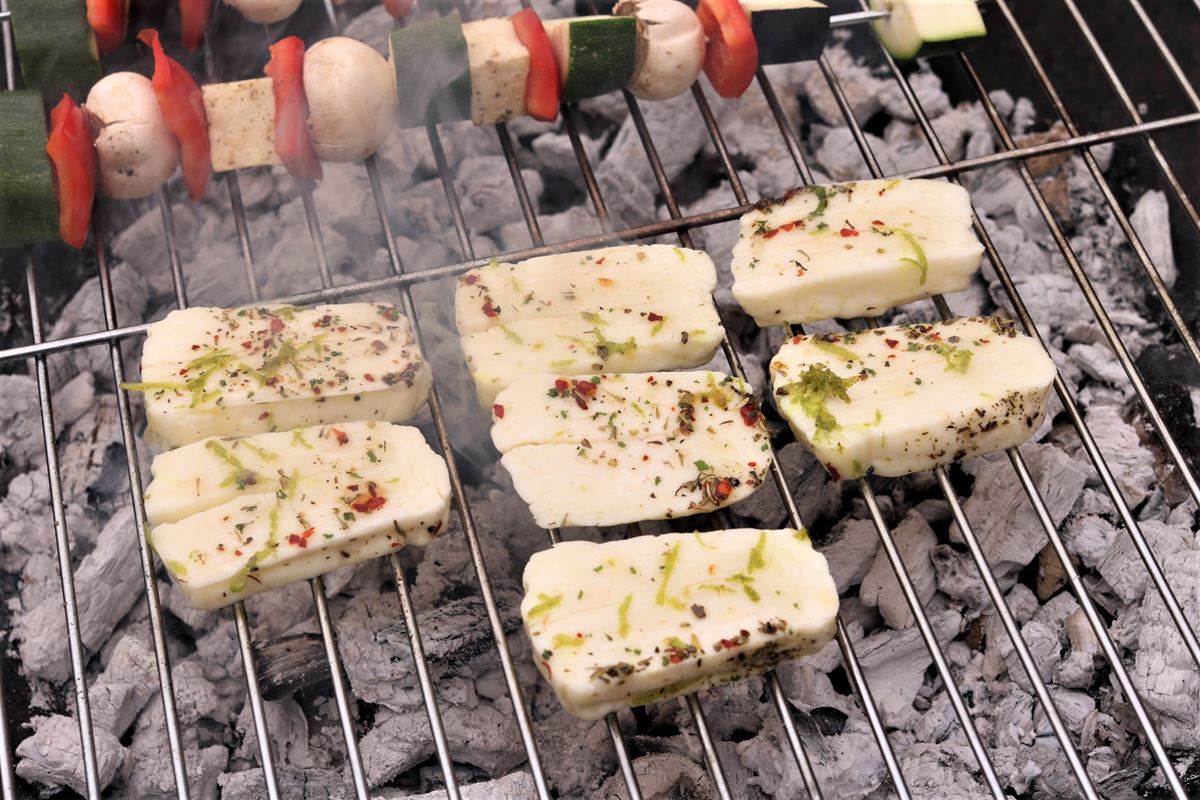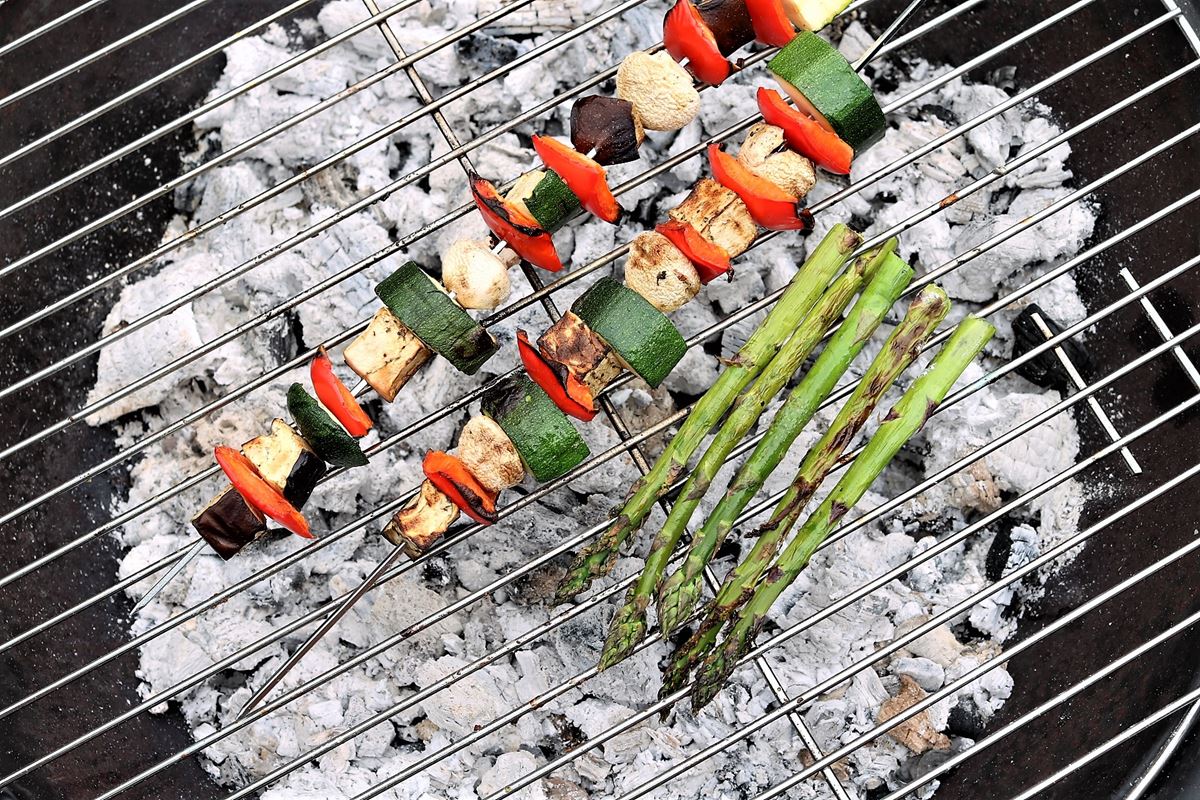 One of the simplest ways to cook vegetables on a barbecue is to thread them on skewers, whole or in evenly-sized chunks. For example, small mushrooms, chunks of sweet peppers, slices of red onion and whole cherry tomatoes can be alternated along the length of a skewer, then placed on the hot grill – turn them every few minutes until nicely browned, then slide them off the skewer and into a warm pitta. For added flavour, you can marinate the veg in oil, crushed garlic, salt and pepper and your favourite herbs beforehand – simply shake off any excess marinade before threading them on to the skewer. If you like using wooden skewers, remember to soak them in water for about an hour before using them on the grill.
Larger vegetables, such as Portobello mushrooms, discs of thickly-sliced butternut squash, halved peppers and even broccoli spears will stand up well to the heat, especially if lightly brushed with oil before being placed on the barbecue. Salty, delicious Halloumi cheese (and the slightly less robust Paneer) is also perfect for the barbecue, as it won't melt completely, develops great flavour and texture and is cooked in moments. Vegetables and cheese can be eaten hot from the grill, sandwiched in a bap, pitta or flatbread; mix them into salads with cooked grains and fresh leaves; or add to cooked, cooled pasta with your preferred dressing.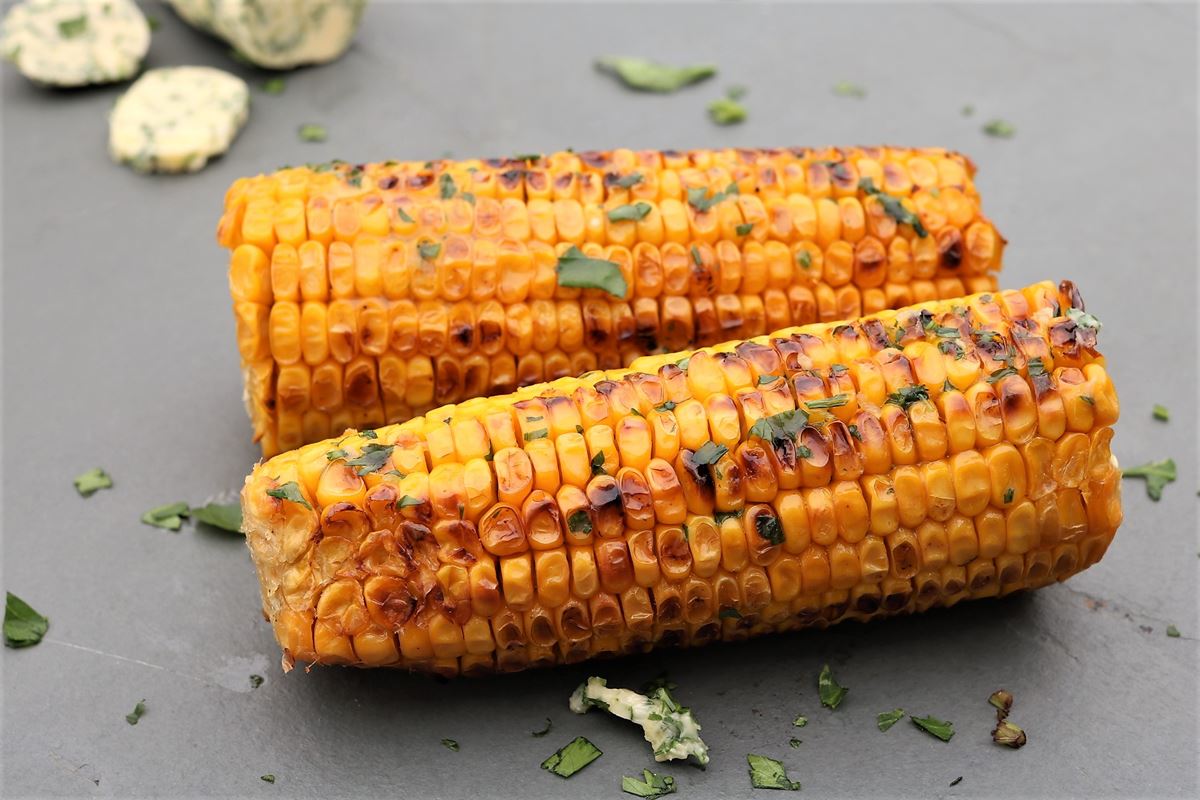 It's worth experimenting with different veg on the barbecue, to see what works for you. Be bold - it's pretty difficult not to come up with a tasty result – and try out new ideas. For example, we recently discovered that barbecued fresh asparagus spears are delicious (and an amazing shade of green); simply brush the prepared spears with a little oil, then place on the grill, turning regularly - they won't take long, and only need a sprinkle of salt to serve.
Be inspired…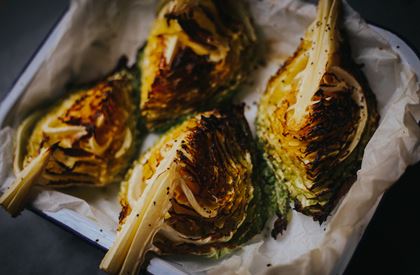 We urge anybody who doesn't like cabbage to try cooking it this way – roasting brassicas at high temperature brings out wonderful sweetness and a flavour that's worlds away from soggy boiled greens.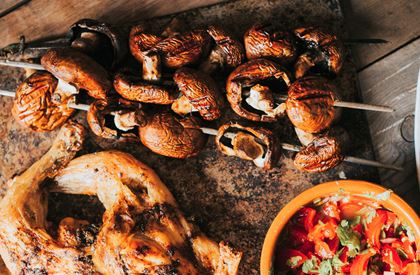 Simple but tasty, this vegetarian recipe will have even meat-eaters asking for more! Serves 4
Come and see us
Greendale Farm Shop
Sidmouth Road
Nr. Farringdon
Exeter
EX5 2JU
Opening hours
Mon-Sat 8am-10pm | Sun 8am-9pm