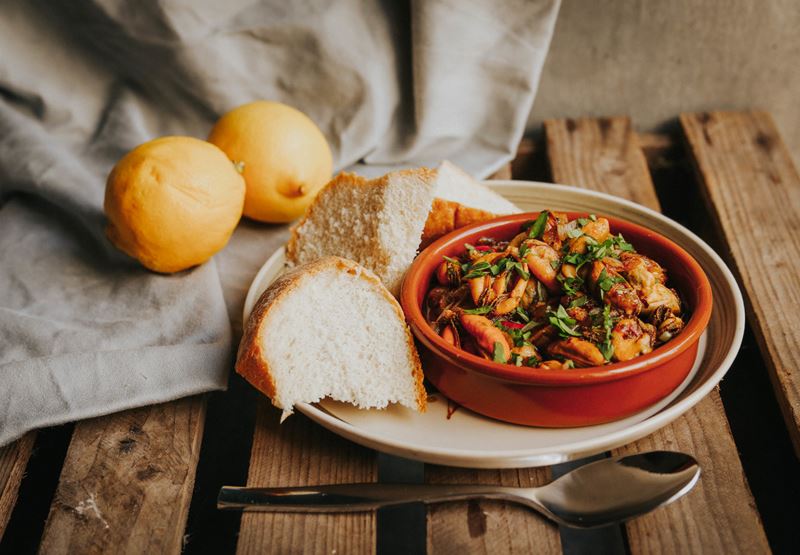 Garlic Paprika Mussels Recipe
Served without their shells and cooked in a garlicky, paprika-infused sauce, these flavoursome mussels are perfect to serve as a starter or as part of a tapas-style spread. Serves 4.
Posted by:

John Williams

Posted on:
Ingredients
1kg Mussels
1 Lemon, sliced
6 tbsp Olive Oil
2 Shallots, peeled and diced finely (if shallots unavailable, just use a small onion)
2 cloves Garlic, peeled and sliced finely
Small bunch fresh Flat-Leaf Parsley, leaves only, washed and chopped finely
1 level tsp Mild Paprika
½ tsp Chilli Flakes
Sea Salt and freshly ground Black Pepper
Method
Remove your mussels from the fridge and allow them to come up to room temperature, then rinse them gently and discard any that do not close when tapped with a knife. Place the mussels in a large saucepan, then pour in 270ml of water and add one of the lemon slices. Put the pan on a medium-high heat, bring it up to the boil, then let it boil for 3-4 minutes; remove each mussel from the pan as it opens (discard any that remain closed after four minutes of boiling). As soon as the mussels are cool enough to handle, take them out of the shells and drain on kitchen paper.
Place a large frying pan over a medium heat and add the olive oil. Have a large plate ready nearby. When the oil is hot, add the mussels and fry them, stirring regularly, for one minute, then remove them from the pan and on to the plate. Next, lower the heat and add the shallots and garlic to the pan, cooking gently (stirring from time to time) for about 5 minutes, or until soft but not browned. Take the pan off the heat and stir in the parsley, paprika and chilli, then return the pan to the heat and tip the mussels back into it, together with any juices from their plate. Turn the heat up slightly and allow everything to heat together for a minute or two, then empty the pan into a warmed serving dish. Serve with plenty of crusty bread.
Be inspired…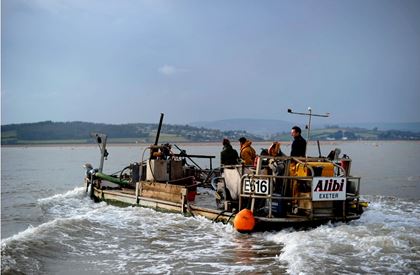 Recently featured on BBC1's Eat Well for Less, award-winning company Exmouth Mussels is located at Exmouth Docks, just 10 miles from Greendale Farm Shop. Try this simple and tasty recipe featuring Greendale's traditional scrumpy cider.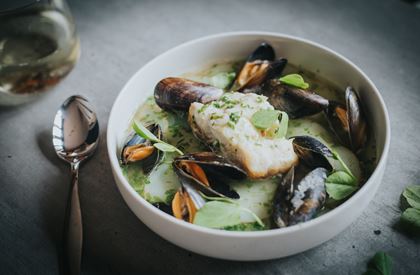 Why not try this delicious recipe supplied by Local chef, Mitch Tonks, using our responsibly-fished Hake.
Come and see us
Greendale Farm Shop
Sidmouth Road
Nr. Farringdon
Exeter
EX5 2JU
Opening hours
Mon 8am-8pm | Tues-Sat 8am-10pm | Sun 9am-7pm