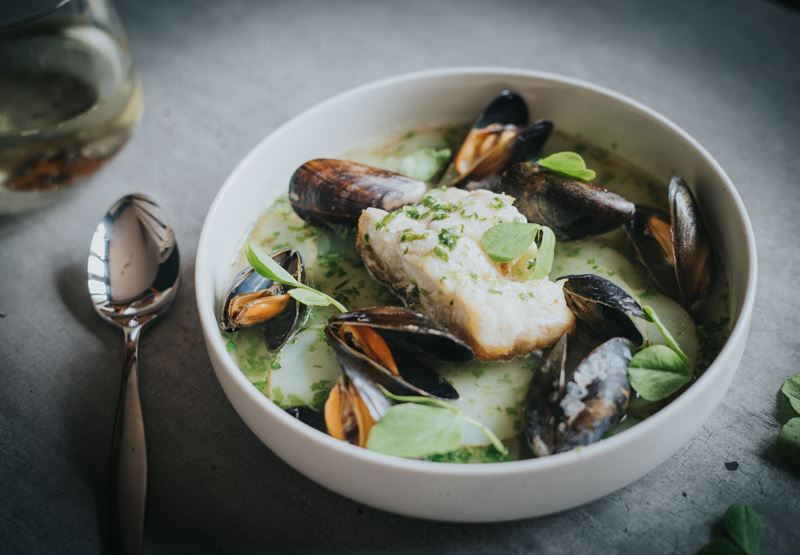 Mitch Tonks' Hake with Green Sauce & Mussels
Why not try this delicious recipe supplied by Local chef Mitch Tonks, using our responsibly-fished Hake caught by our very own fishing vessels. Serves 4
Posted by:

John Williams

Posted on: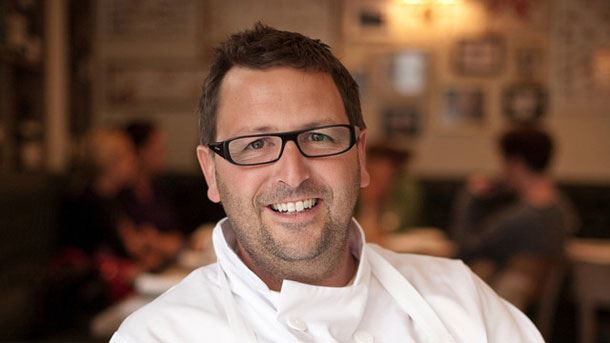 MITCH TONKS
Mitch Tonks has become one of the most respected and knowledgeable seafood people in the country and an acclaimed restaurateur, chef and author in the process. A firm  believer that seafood tastes best by the sea, his Seahorse restaurant in Dartmouth, Devon has won the Observer's 'Best UK Restaurant' gong; his Rockfish takeaway restaurant chain has twice claimed 'Best Independent Restaurant' at the National Fish & Chip Awards.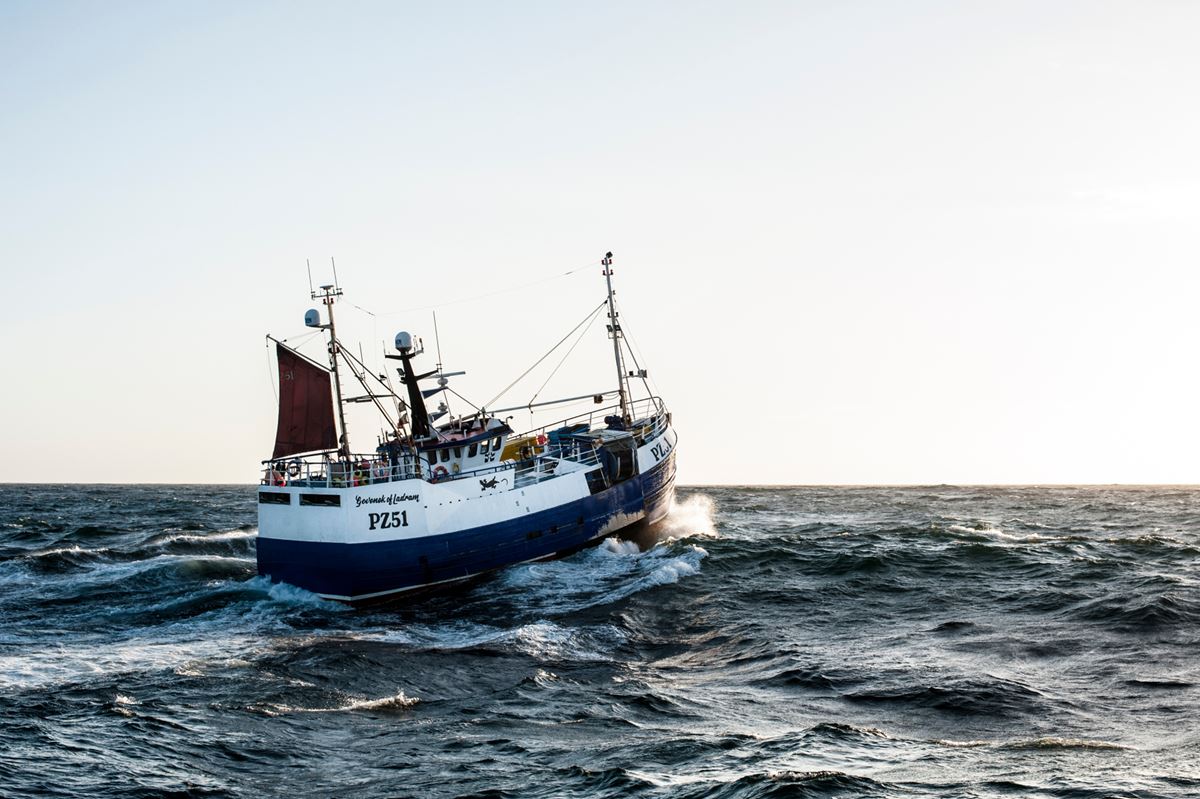 GREENDALE'S NETTERS
Greendale's responsibly-fished and MSC-approved Hake is caught by our netter fleet which includes the Govenek of Ladram and the Amanda of Ladram which lands their catches into Newlyn, Cornwall and Brixham, Devon. 
Method
"I have had several versions of this dish and cooked it many times, the "green sauce" comes from the amount of parsley used in the dish, its that classic Catalonian mix of garlic and parsley that just simply works together that makes it so enjoyable, the clams add a wonderful saltiness, done well you can taste the sea." Mitch Tonks, Rockfish. 
Give the fish a good dusting of flour and season well, pour the olive oil into a casserole dish and when it's hot add the garlic and fry for a minute then remove, by doing this you will give oil a real garlicky flavour which is a good base to start from. When the garlic is cooled crush or pound it in a pestle and mortar and mix it with the parsley, it is important that the parsley is as fine as you can get it .
Brown the fish on both sides in the oil and remove from the pan and set aside then brown the potato slices. Add a splash of wine and then sit the fish on top of the potatoes, add the parsley and garlic and just enough water to cover the potatoes.  Add the chilli, bay leaf and clams, cover and cook gently for 7-8 minutes until the clams open, the fish should be moist and cooked by this time and the thin slices of potato all breaking up as you serve the fish from the pan.
This dish needs pepper to season but there should be plenty of salt from the clams and the sauce should be a vibrant green from the parsley.
 © Mitch Tonks
www.therockfish.co.uk
Come and see us
Greendale Farm Shop
Sidmouth Road
Nr. Farringdon
Exeter
EX5 2JU
Opening hours
Mon-Sat 8am-10pm | Sun 8am-9pm