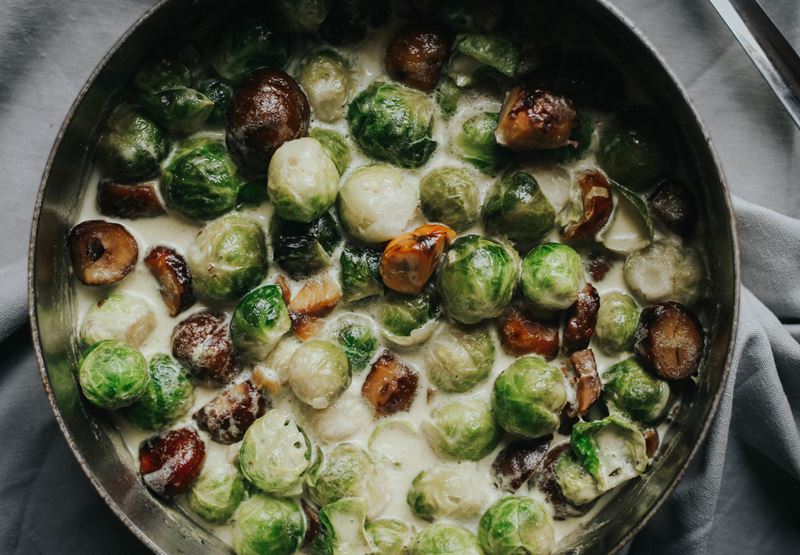 Brussel Sprouts with Chestnuts & Cream
Double cream adds a little touch of luxury to the traditional pairing of Brussels sprouts and chestnuts in this simple, time-saving and tasty recipe. Serves 6-8 as a side.
Posted by:

John Williams

Posted on:
Method
Place a large, shallow pan over a medium-high heat and pour in the stock. Bring it up to the boil, then carefully add the sprouts and let the pan continue to boil until the sprouts are just tender and the liquid has reduced a bit. Lower the heat so the pan is simmering, then stir in the chestnuts and cream and let it all bubble together for 2-3 minutes, stirring gently. Season with salt and pepper to your taste, then serve straight away.
Be inspired…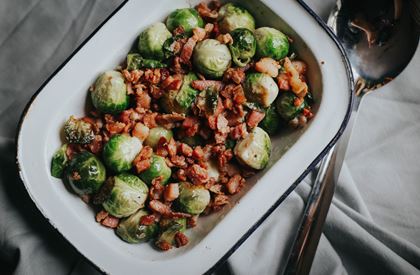 Briefly boiled then blanched for freshness, the Brussels sprouts in this quick and easy recipe are flavoured with the richness of pancetta and the warmth of port.
Come and see us
Greendale Farm Shop
Sidmouth Road
Nr. Farringdon
Exeter
EX5 2JU
Opening hours
Mon-Sun 7am-11pm