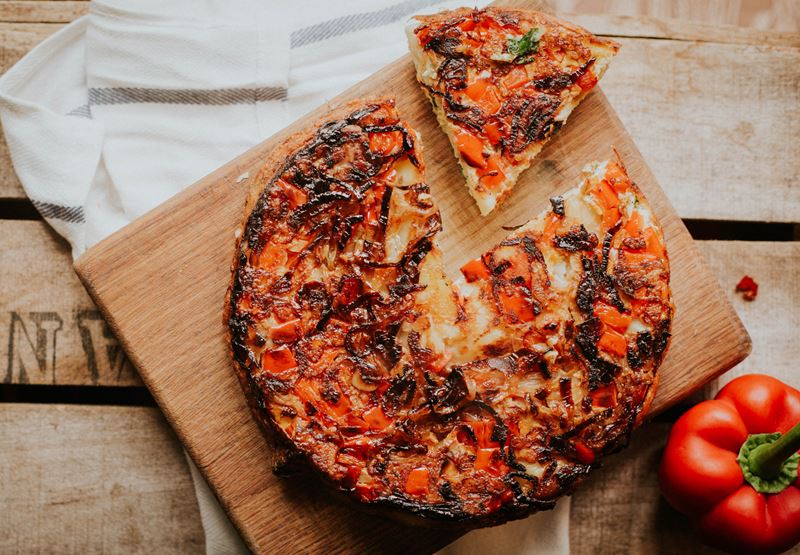 Turkey Frittata Recipe
Based on a traditional 'Spanish Omelette' recipe, this hearty frittata is perfect for Boxing Day Brunch. Serve it warm from the pan, or keep it in the fridge for late-rising nibblers to help themselves! Serves 4.
Posted by:

John Williams

Posted on:
Ingredients
1 tbsp Sunflower or Rapeseed Oil
1 Red Onion, peeled, trimmed and finely diced
1 Red Pepper, trimmed, deseeded and cut into small dice
1 large clove Garlic, thinly sliced
100g cooked Potatoes (leftover roast potatoes are ideal) cut into small dice
1 small Chorizo sausage (or about 90g), skin removed and chopped into small pieces
100g leftover cooked Turkey meat, cut into bite-sized pieces
Fresh Parsley, washed and chopped (leaves only) to give about 2 tbsp
6 Eggs, beaten
Salt and pepper
Method
First, preheat your oven to 200°C (Gas Mark 6). Next, place a large, shallow oven-proof pan over a low heat. Add the oil and let it warm through, then add the onion and peppers, cooking them gently for about three minutes or until just softened. Put the chorizo into the pan, turn the heat up slightly and cook for a further three minutes or so – the chorizo will release its oils and smell delicious. Next, add the garlic, diced potatoes and turkey meat to the pan and cook for another two minutes, stirring well. Mix the chopped parsley into the beaten eggs, along with salt and pepper to taste, then pour the egg mix into the pan. Stir the pan briefly to make sure everything is well combined, then leave the frittata to cook over a medium heat for about two minutes. Using a palette knife or fish slice, gently lift the edge of the frittata and check to see if the underside is cooked and golden (if not, cook for another minute or so before checking again). When you're happy that the frittata is cooked underneath, put the pan into the hot oven for 10-15 minutes. When the top of the frittata has turned golden, use oven gloves to pull the pan out of the oven. Press down gently on the centre of the frittata; it should feel firm, not wobbly. If in doubt, give it a few minutes more in the oven.
Let the frittata cool slightly in the pan, then slide it on to a large plate. Cut it into slices and serve with a simply dressed green salad.
Be inspired…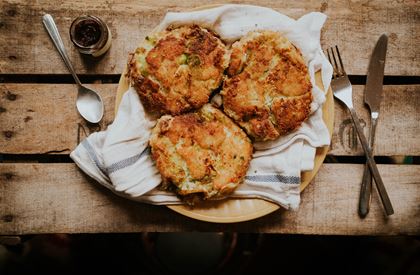 This is a great way to use up leftover turkey, roast potatoes and cooked sprouts or cabbage - it's also quick and simple, because you deserve a well-earned break after cooking Christmas dinner!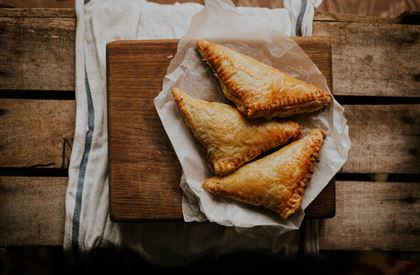 Use shop-bought puff pastry to whip up these little pastry parcels in no time.
Come and see us
Greendale Farm Shop
Sidmouth Road
Nr. Farringdon
Exeter
EX5 2JU
Opening hours
Mon-Sat 8am-8pm Sunday 9am-6pm