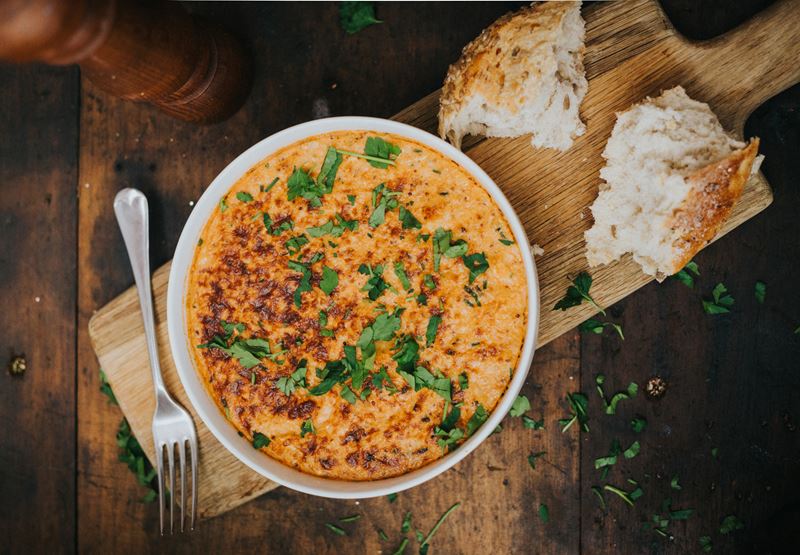 Crab Thermidor Recipe
If you're a fan of our Lobster Thermidor, why not try this delicious crab-centric version? Rich, creamy and packed with flavour, it's delicious served with fresh bread for mopping up every last bit!
Serves 4 as a starter.
Posted by:

John Williams

Posted on: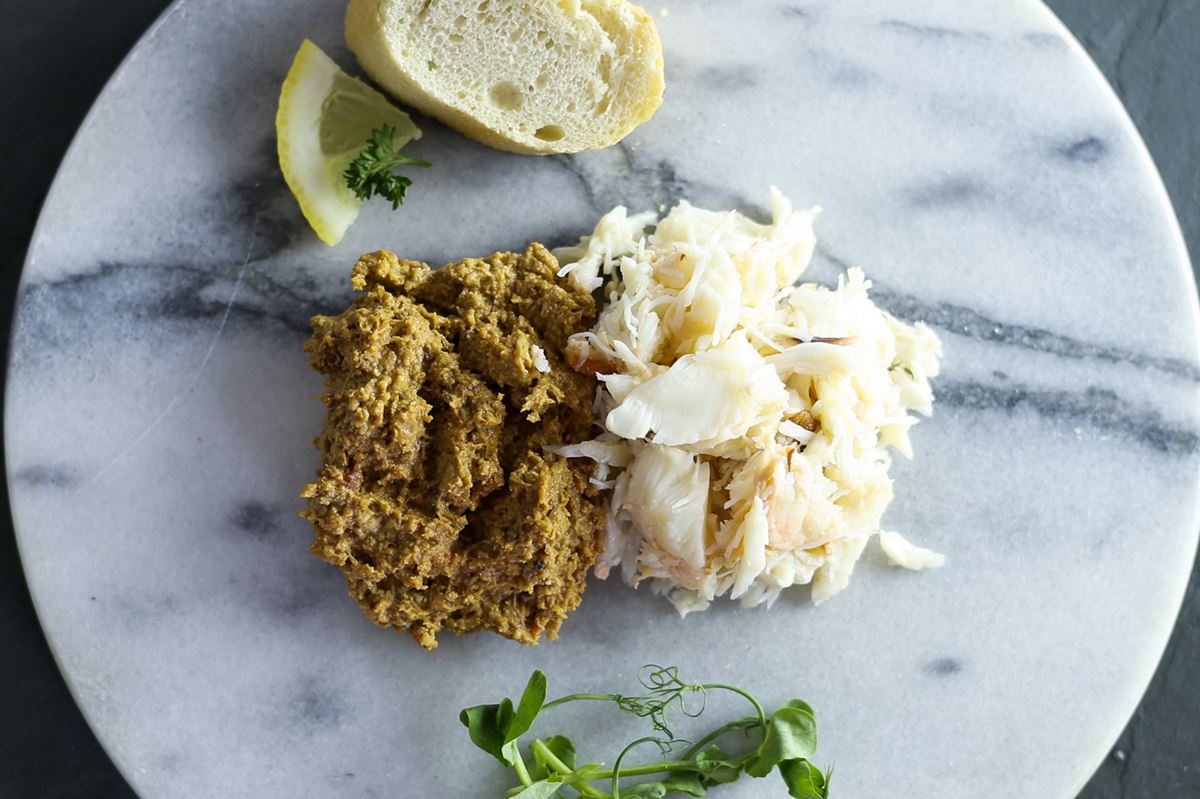 FEATURED PRODUCT: GREENDALE CRAB MEAT
Greendale Crab is landed by our own boats the Becci of Ladram and the Nichola of Ladram. We sell perfectly balanced mix of rich, flavoursome brown meat and finer-textured sweet white meat, picked and prepared by hand. Our delicious crabmeat is put into pots, then left un pasteurised in its natural state.
Method
Pre-heat the grill to high. In a large mixing bowl, combine the brown crab meat, parmesan, egg yolk, mayonnaise, cream, chives, wine (if using) and mustard, stirring gently. Add the white crab meat, folding it in gently, then season the mixture with a pinch of salt and plenty of black pepper.
Next, take four starter-sized heat-proof dishes (ideally fairly wide and shallow, rather than deep like a ramekin), and divide the crab mixture equally between them. Put the dishes under the hot grill and cook until the tops are golden brown and bubbling. Remove from the grill and scatter a little chopped parsley over the top of each dish, then serve straight away with plenty of crusty bread.
Come and see us
Greendale Farm Shop
Sidmouth Road
Nr. Farringdon
Exeter
EX5 2JU
Opening hours
Mon 8am-8pm | Tues-Sat 8am-10pm | Sun 9am-7pm