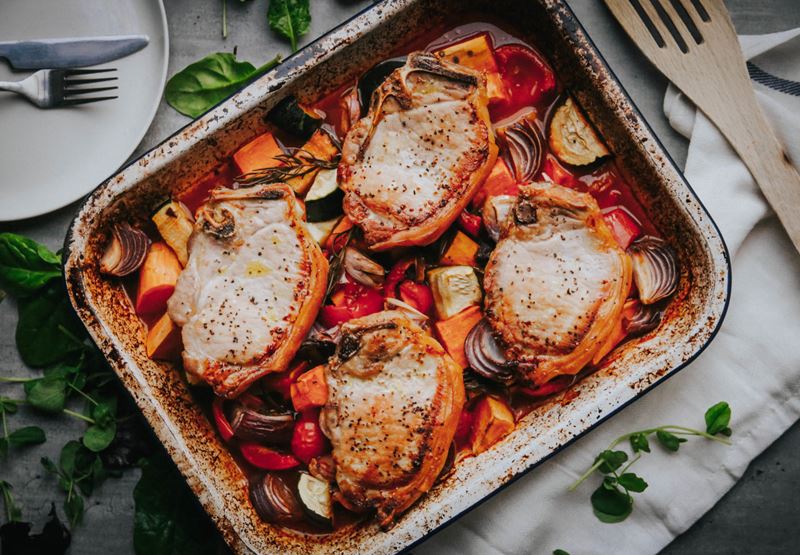 One-Pot Pork Chops with Vibrant Veg
With maximum flavour (and minimal washing up), this unfussy recipe is packed with colourful veg – it's easy to adapt, so you can ring the changes with other root vegetables, greens or woody herbs according to the contents of your fridge. Serves 4.
Posted by:

John Williams

Posted on:
Method
Pre-heat the oven to 200°C (Gas Mark 6) and boil your kettle to make the stock. Take a large, fairly deep roasting tin and put the onions, sweet potatoes, peppers, courgette, garlic, rosemary sprigs and fennel seeds into it. Stir the tomato purée into the hot stock, then pour it over the vegetables. Stir everything together, then cover the tin tightly with foil and put it into the hot oven to cook for 30 minutes.
Next, take the veg out of the oven. Increase the oven temperature to 220°C (Gas Mark 7). Take the foil off the roasting tin, then put the pork chops in amongst the veg. Season with salt and pepper, then return (uncovered) to the hot oven for 15 minutes more, or until the chops are nicely coloured and completely cooked through – if you feel the vegetables are getting dry during this final cooking time, you can stir in a couple more tablespoons of hot stock or water. To serve, divide the chops and vegetables evenly among four plates, with any juices from the roasting tin drizzled over.
Be inspired…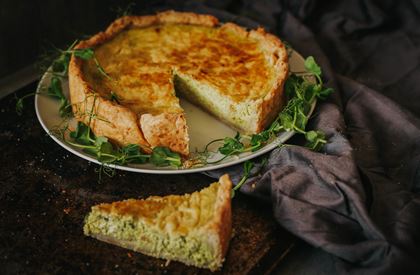 The delicate green colour of this rich tart is complemented by the deep savouriness of one of our favourite cheeses – Vintage Cheddar from Hawkridge Dairy in nearby Crediton.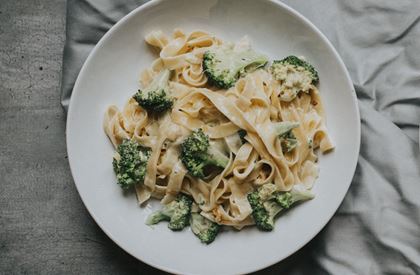 This rich, indulgent pasta dish is just the ticket for a cosy evening in. If you can't find tagliatelle, fettucine, spaghetti or linguine will all work just as well.
Come and see us
Greendale Farm Shop
Sidmouth Road
Nr. Farringdon
Exeter
EX5 2JU
Opening hours
Mon-Sun 7am-10pm