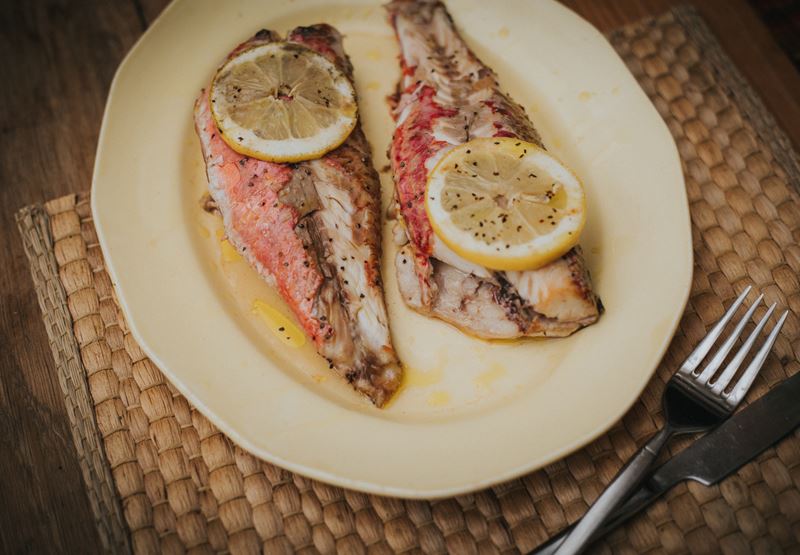 Barbecued Red Mullet
Beautiful Red Mullet taste every bit as good as they look. It's easy to grill or oven-bake either whole or filleted, but we like them best on the barbecue. Serve with something simple, like crusty bread or our New Potato Skewers (also a BBQ favourite) and garlic mayo. Serves 2-3.
Posted by:

John Williams

Posted on:
Method
About half an hour before you plan to start cooking, light the barbecue and wait for the flames to die down until the charcoal is light grey and glowing. If you have a fish basket, ensure it is clean and ready to use – if not, check the grill is clean, and oil it very lightly to prevent the fish from sticking. When the charcoal is ready, brush the fish lightly all over with oil and season with salt and pepper.
Place the fish/fillets in the fish basket and put it on the grill, or carefully put it straight on to the grill and cook on one side for up to 10 minutes. Turn the fish/fillets over, and cook the other side for a further five minutes. As soon as the fish is cooked through – the flesh should be completely opaque and flake easily – transfer to a serving plate and take to the table straight away with your chosen accompaniments.
Be inspired…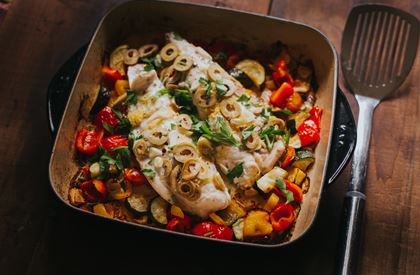 Baking fish in a parcel is a healthy way to cook it; all the flavour remains, but the fat runs out of the fish as it cooks.
Come and see us
Greendale Farm Shop
Sidmouth Road
Nr. Farringdon
Exeter
EX5 2JU
Opening hours
Mon-Sat 8am-10pm | Sun 8am-9pm