Red Mullet 2 Fillets (2x130g)
Product description
Fresh from our boats, this Whole Red Mullet has lean, white flavoursome flesh and attractive pink/red skin. Supplied carefully filleted by the expert fishmongers at Greendale Farm Shop.
Be inspired…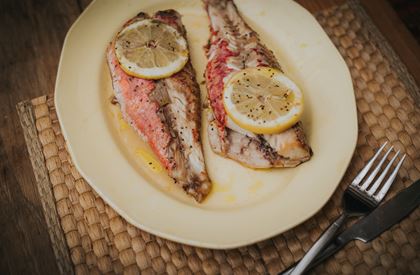 Beautiful Red Mullet taste every bit as good as they look. It's easy to grill or oven-bake either whole or filleted, but we like them best on the barbecue. Serve with something simple, like crusty bread or our New Potato Skewers [hyperlink to recipe needed] (also a BBQ favourite) and garlic mayo.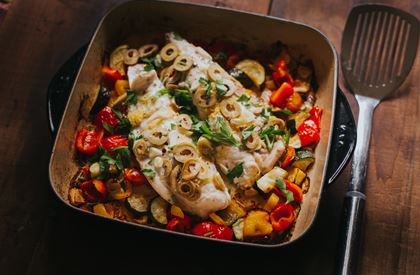 Baking fish in a parcel is a healthy way to cook it; all the flavour remains, but the fat runs out of the fish as it cooks.
Come and see us
Greendale Farm Shop
Sidmouth Road
Nr. Farringdon
Exeter
EX5 2JU
Opening hours
Mon-Sat 8am-10pm | Sun 9am-10pm