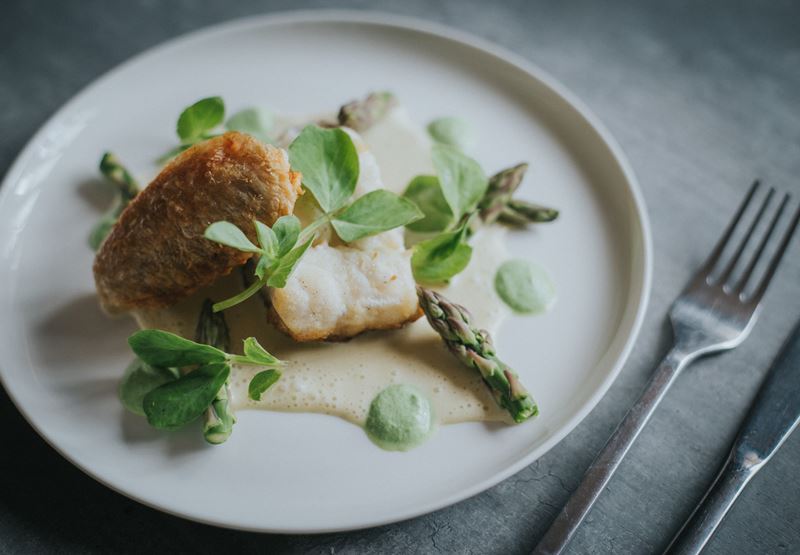 James Checkley's Pan-Fried Pollock Recipe
Delicious pan-fried pollock recipe from James Checkley from the Kentishbury Grange featuring confit chicken wing and fresh British asparagus. Serves 2. 
Posted by:

John Williams

Posted on: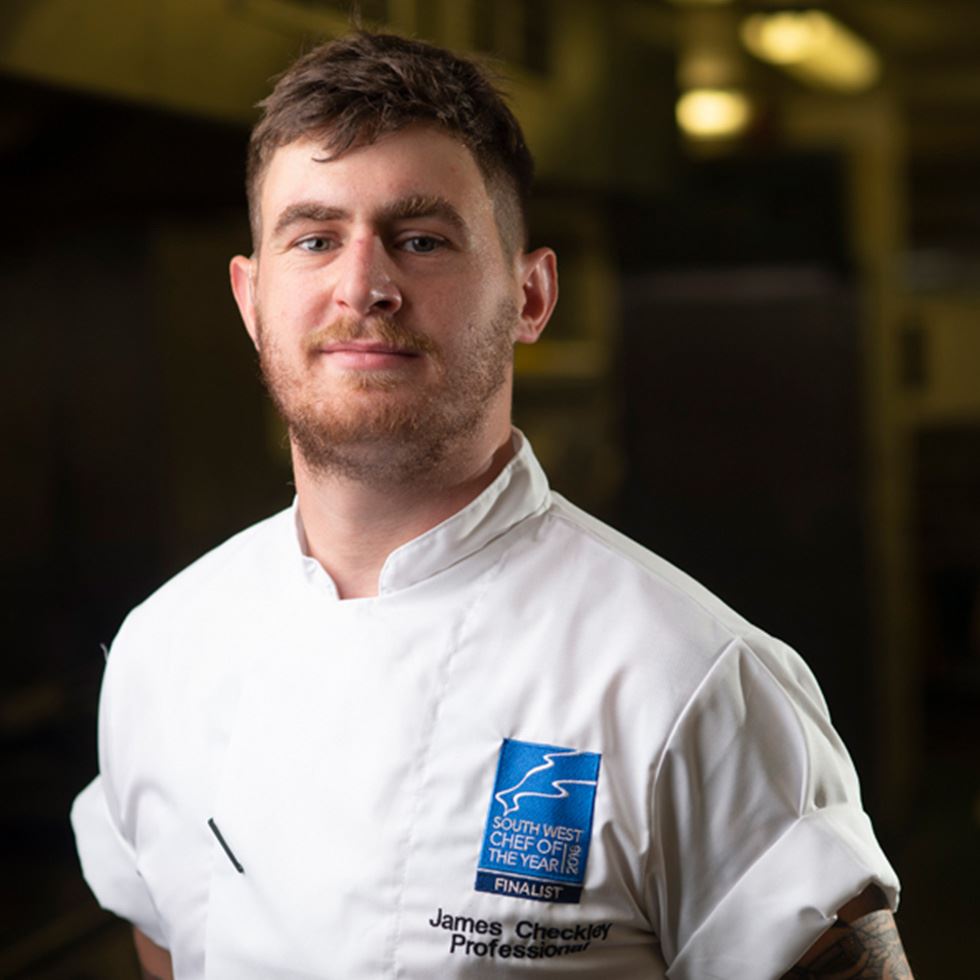 JAMES CHECKLEY
James Checkley is head chef at the award-winning  restaurant, The Coach House by Michael Caines at Kentisbury Grange Hotel. James honed his talent working as part of the prestigious Michael Caines MBE team in Abode Exeter. James has been crucial to the award-winning restaurant's success over the last few years, most recently being awarded three AA rosettes.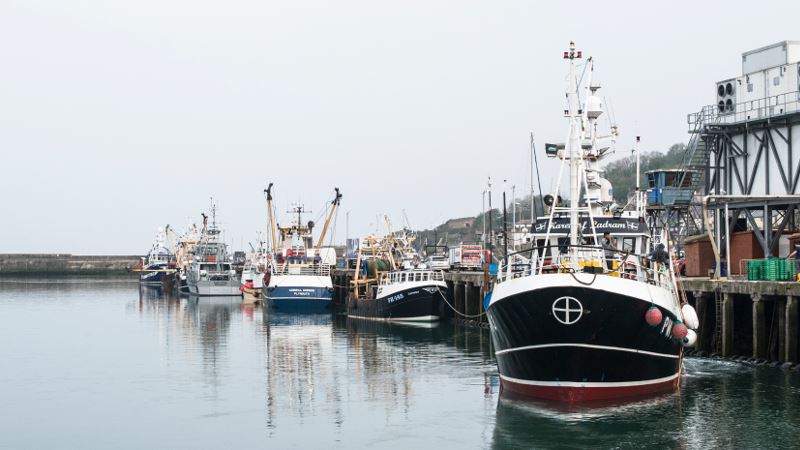 KAREN OF LADRAM
Pollock is found in abundance here in the West Country. Fresh Pollock is caught by our netter fleet of fishing vessels which includes the Karen of Ladram which lands it's catches into Newlyn, Cornwall and Brixham, Devon. Click here to see where the Karen of Ladram is fishing now
Method
Pan Fried Pollock
Skin fish and trim. Salt for 15 minutes and wash. In a frying pan over a high heat cook the Pollock with the skin side down for 6 to 8 minutes, covered. Turn the fillets over and cook to brown the top of the fillet for 2 to 3 minutes. Return to cooking skin side down until the fish is an even white colour throughout, taking care not to overcook.
White Wine Fish Sauce
Slice shallots and mushrooms. Melt butter and sweat shallots followed by mushrooms until slippery and clear. Reduce wine by half and add fish stock also reducing by half. Add milk and cream and bring to boil. Pass and finish with butter before foaming with bamix.
Asparagus Veloute
Slice shallots, garlic and sweat off in the butter. Add the peeled potato, trim from asparagus and cook.
Once cooked add chicken stock and bring to boil cooking veg, Once veg is ready add asparagus tips and blanch through adding a small amount of spinach. Blitz and pass adding cream to finish.
Asparagus
Prepare asparagus by cutting away the bottom and trimming the tips. Use the bottom for soup and blanch the tips in salted water before lightly frying in a pan.
Confit Chicken Wing
Preheat the oven to 160C/140C fan/gas 3. Place the chicken wings into a deep, heavy-based ovenproof pan and cover with the fat. Cover with a lid and cook in the oven for one hour. Remove the chicken wings from the oil and set aside to cool. When cool enough to handle, carefully remove the bones from the wings, leaving the meat as whole as possible.
Be inspired…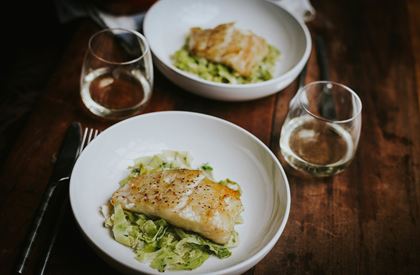 There's nothing Mitch Tonks doesn't know when it comes to cooking fish – thoughtful, unfussy and a joy to eat, his recipes always let the seafood shine. Here, simply-cooked Pollack is plated with just-wilted greens and a buttery, mustard-spiked sauce – delicious! Serves 2.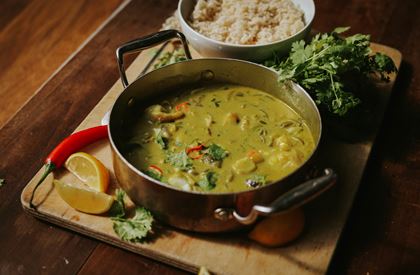 Sometimes nothing beats a good curry – and when you can make your own, why bother with takeaway? We've used our lovely locally-caught Pollock here, but you can easily substitute most other white fish (Pollock is a member of the Cod family).
Come and see us
Greendale Farm Shop
Sidmouth Road
Nr. Farringdon
Exeter
EX5 2JU
Opening hours
Mon-Sat 8am-10pm | Sun 8am-9pm