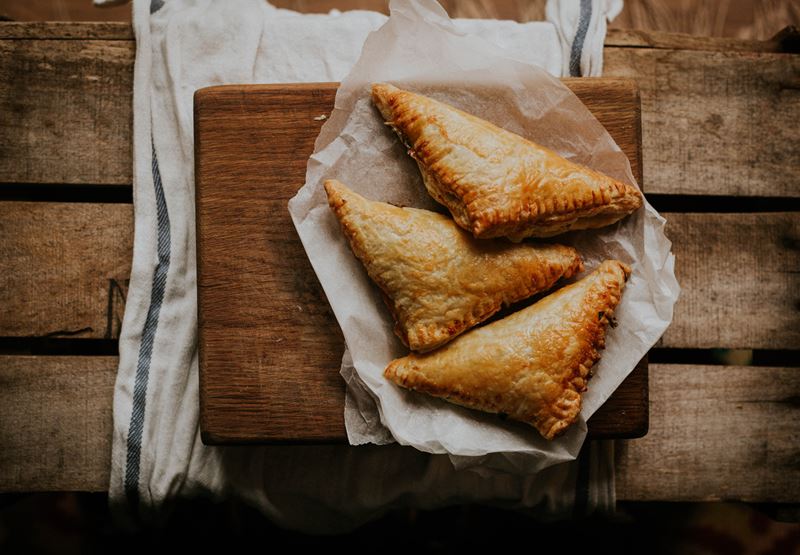 Turkey And Mushroom Puffs
Use shop-bought puff pastry to whip up these little pastry parcels in no time. If you don't have mushrooms to hand, you could substitute the same weight of leftover cooked veg instead (carrots, peas, shredded cabbage or sprouts – just omit the mushroom-cooking step and add the veg to the sauce at the same time as the turkey). Serves 4.
Posted by:

John Williams

Posted on:
Method
Place a large, shallow pan over a medium heat and add 15g of the butter; as soon as the butter has melted, put the mushrooms in the pan and cook them for 5-10 minutes, or until softened. Take the pan off the heat and use a slotted spoon to lift the mushrooms out of the pan and into a bowl (you just need the mushrooms, not any cooking liquid), and allow them to cool. 
In a clean saucepan, melt the rest of the butter over a gentle hear, then add the flour, stir well and cook for about a minute (keep stirring). Next, pour just a little of the stock into the pan and stir it into the flour mixture until it has all been incorporated, then repeat, adding a little stock at a time and stirring gently, until all the stock is used. Continue to cook the sauce gently for five minutes or so, until it is nicely thickened, then take the pan off the heat and stir in the parsley, lemon juice, mushrooms and turkey. Season well with salt and pepper, then leave to cool.
Preheat the oven to 200°C (Gas Mark 6). Roll the puff pastry out into a rough square shape, approximately 35cm x 35cm, then cut this large square into quarters. Place the quarters on a large baking sheet, then brush around the edges of each with the beaten egg. Spoon one quarter of the turkey filling on to each piece of pastry, then pull the corners of each square up over the filling, and crimp them together with your fingers to seal. Brush each parcel with the rest of the beaten egg, then put the baking tray into the hot oven and cook for about 20 minutes, or until the pastry has puffed up nicely and turned golden. Can be served hot or cold.
Be inspired…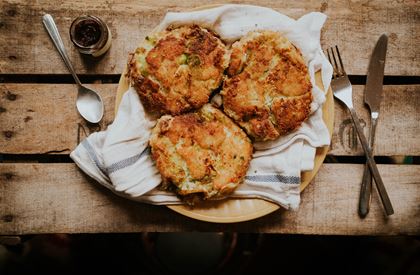 This is a great way to use up leftover turkey, roast potatoes and cooked sprouts or cabbage - it's also quick and simple, because you deserve a well-earned break after cooking Christmas dinner!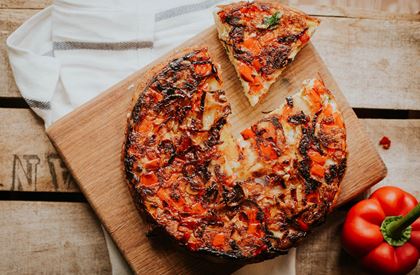 Based on a traditional 'Spanish Omelette' recipe, this hearty frittata is perfect for Boxing Day Brunch.
Come and see us
Greendale Farm Shop
Sidmouth Road
Nr. Farringdon
Exeter
EX5 2JU
Opening hours
Mon-Sat 8am-8pm Sunday 9am-6pm