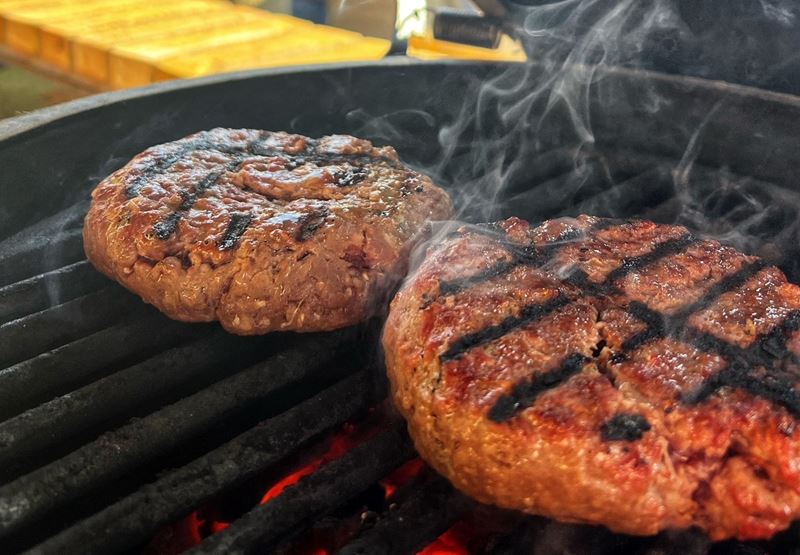 No Smoke Without Fire; Cheeseburger
Westcountry Cheddar and Greendale beef make this classic cheeseburger a must-try! Makes 4.
Posted by:

John Williams

Posted on: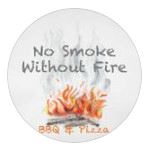 For us, the BBQ is an essential part of summer – we love finding new ways to make the most of fresh meat, fish and veg on the grill! With this in mind, we asked local BBQ legend Si Gill (find him on @nosmokewithoutfire_bbqnpizza) to create some BBQ recipe suggestions for us to try, and the results are delicious. We loved the nduja-stuffed whole trout, were intrigued by the brilliant guacamole recipe tip and will be adding the delicious marinade Si uses for his Cambodian Beef Skewers to our BBQ marinade repertoire!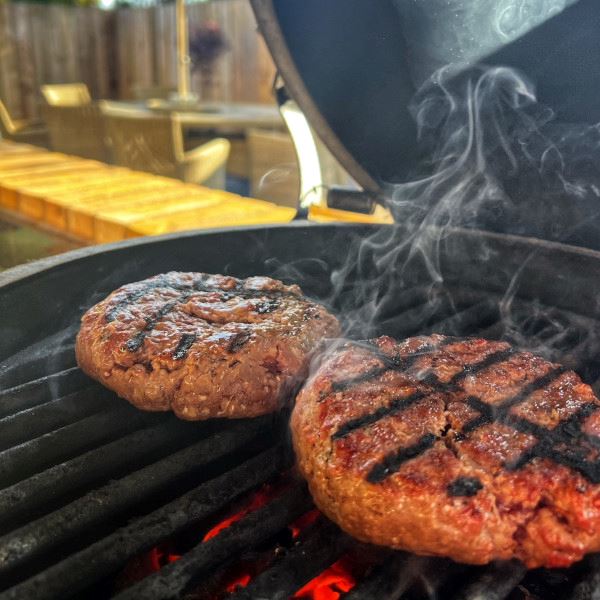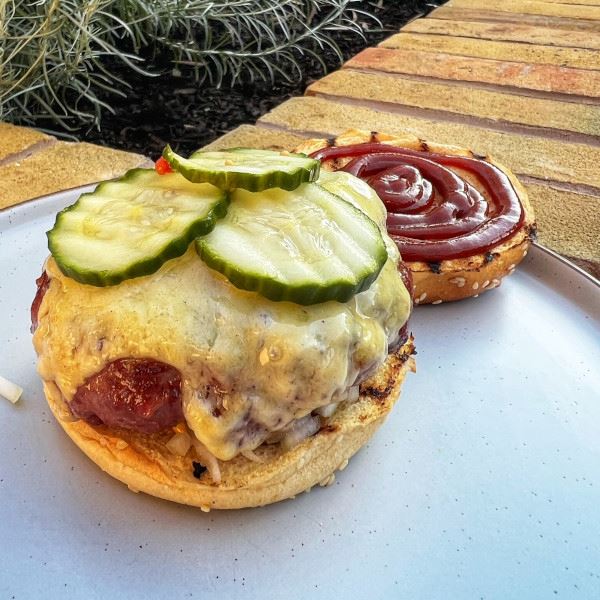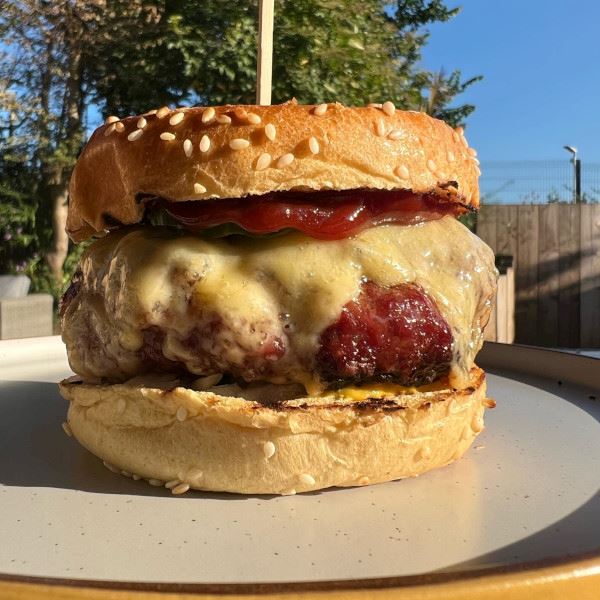 Method
Light the BBQ, and assemble your ingredients while you wait for the charcoal to get to the perfect cooking stage (coals glowing red). When the BBQ is ready, place the burgers directly on to the clean grill and cook for 3-4 minutes on each side, turning the burger when grill marks appear (ideally, use a meat thermometer to check the temperature; the burgers should be 65⁰C when cooked, with any juices running clear). When you turn the burgers, top them with the cheese slices so that they melt while the burgers finish cooking. You can also toast the brioche halves at this point if you like (keep an eye on them, they won't need long); when they're done, transfer them to four serving plates and spread the bottom half of each bun with the mustard, then sprinkle chopped onion over the mustard. When you're happy the burgers are properly cooked through and the cheese has melted, place a burger on top of each mustard-spread bun, top with gherkins or your favourite pickles, then spread the top half of each bun with the ketchup before pressing them down gently on top of the burgers. Enjoy!
Come and see us
Greendale Farm Shop
Sidmouth Road
Nr. Farringdon
Exeter
EX5 2JU
Opening hours
Mon-Sat 8am-10pm | Sun 8am-9pm