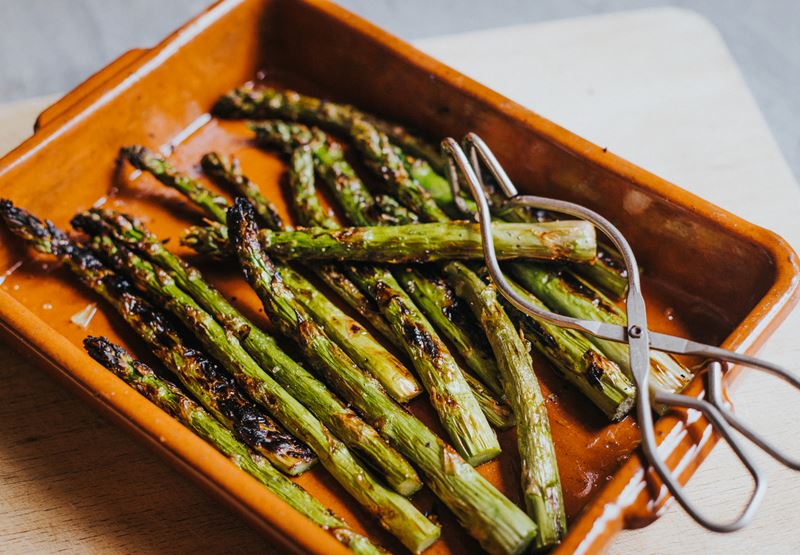 Simple Barbecued Asparagus Recipe
While British asparagus is still available, there's no nicer way to enjoy it than grilled quickly over coals and finishing with a quick, simple dressing – the spears turn a beautiful bright green in the heat, and the charcoal imparts smoky flavour and sweetness to each stem. Delicious! Serves 4 as a side dish.
Posted by:

John Williams

Posted on: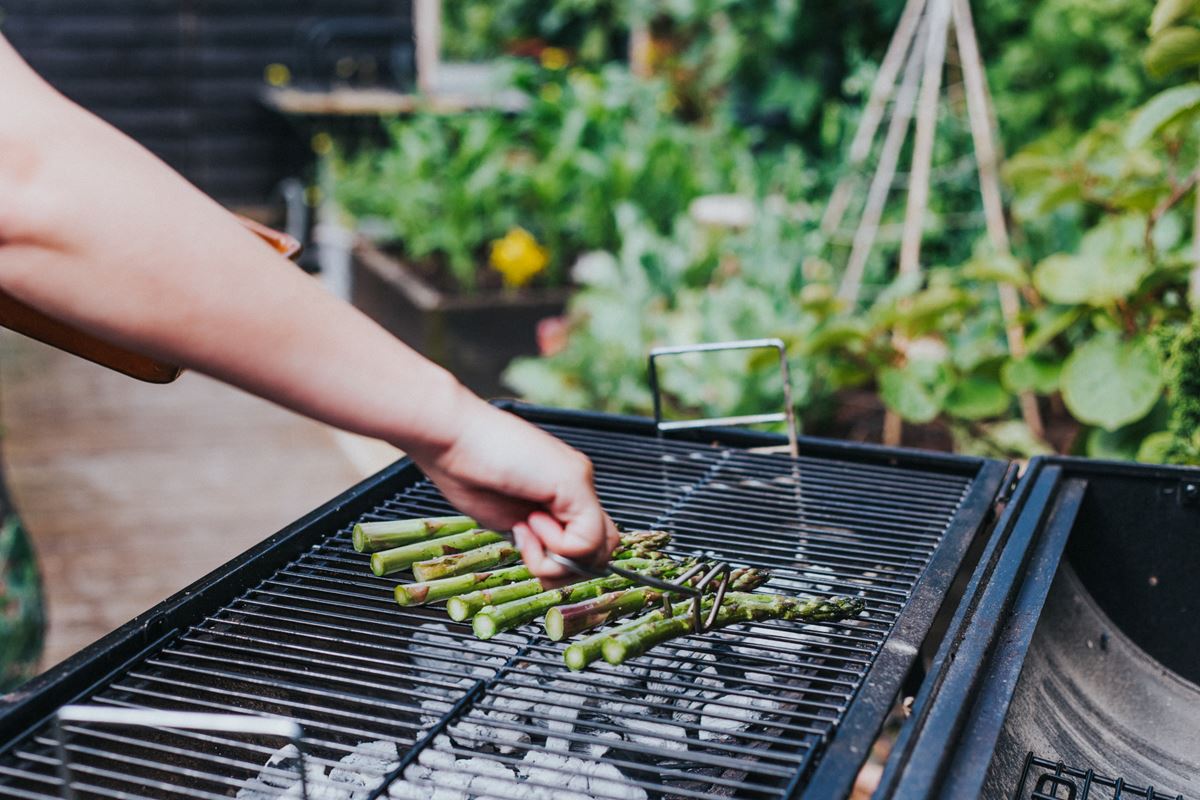 Method
First, light the barbecue and get it ready for cooking. Put the asparagus spears in a shallow dish or bowl and drizzle over the olive oil. Season well with the salt and pepper and gently tumble them with your hands to ensure all the spears are evenly coated. When the barbecue is ready, place the asparagus on the hot grill and cook for about three minutes, using tongs to turn the spears regularly so that they cook evenly. When the asparagus is bright green and has nice char marks all over, transfer it to a serving plate; drizzle over the lemon zest and a little more olive oil, then scatter over the lemon zest and use a potato peeler to shave over some parmesan. Serve straight away.
Come and see us
Greendale Farm Shop
Sidmouth Road
Nr. Farringdon
Exeter
EX5 2JU
Opening hours
Mon-Sat 8am-10pm | Sun 8am-9pm