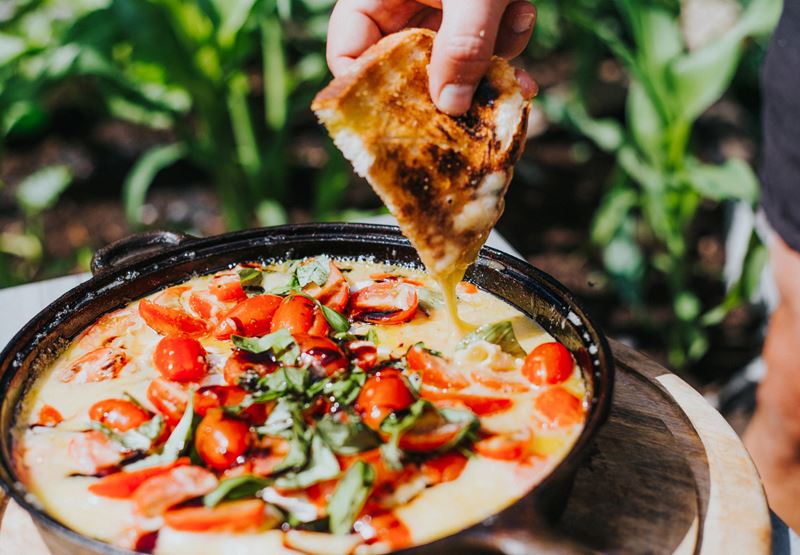 BBQ Brie with Tomatoes and Basil Recipe
This indulgent but simple recipe is a great one for special occasions – it does use a whole wheel of brie, but the delicious end result is definitely worth it! Serves 10-12.
Posted by:

John Williams

Posted on: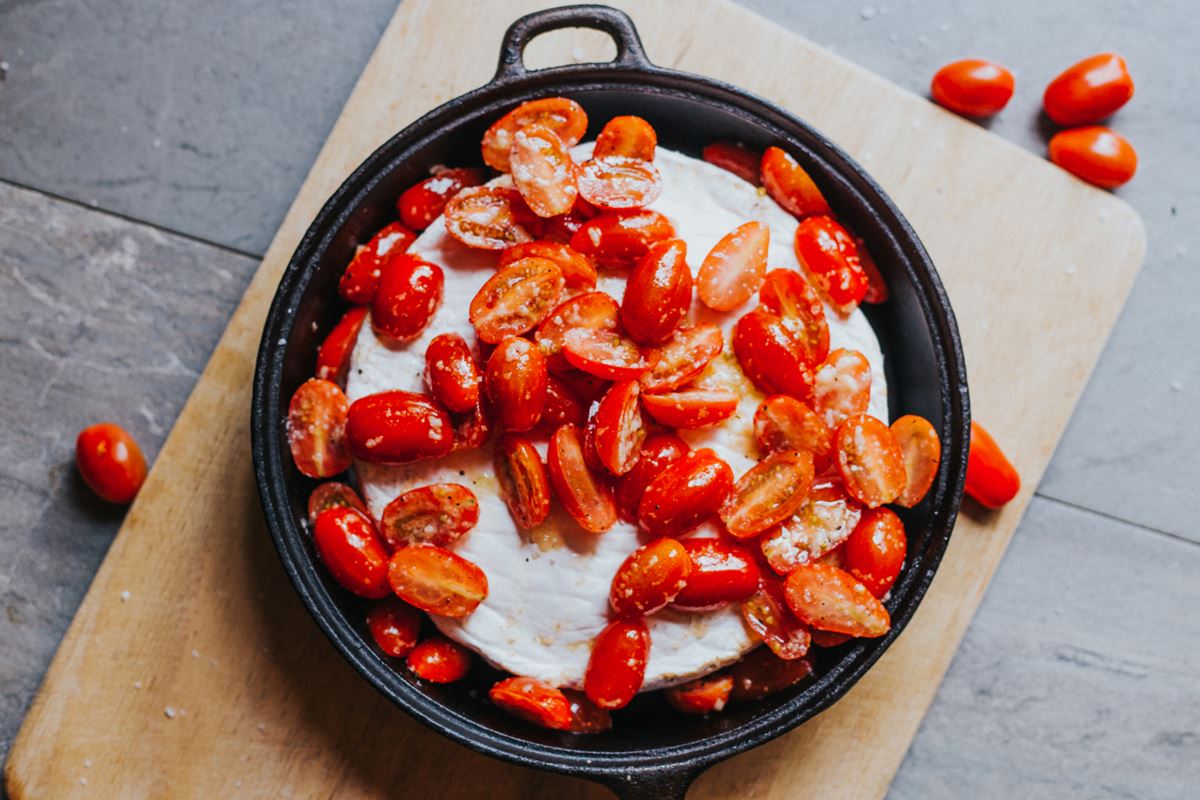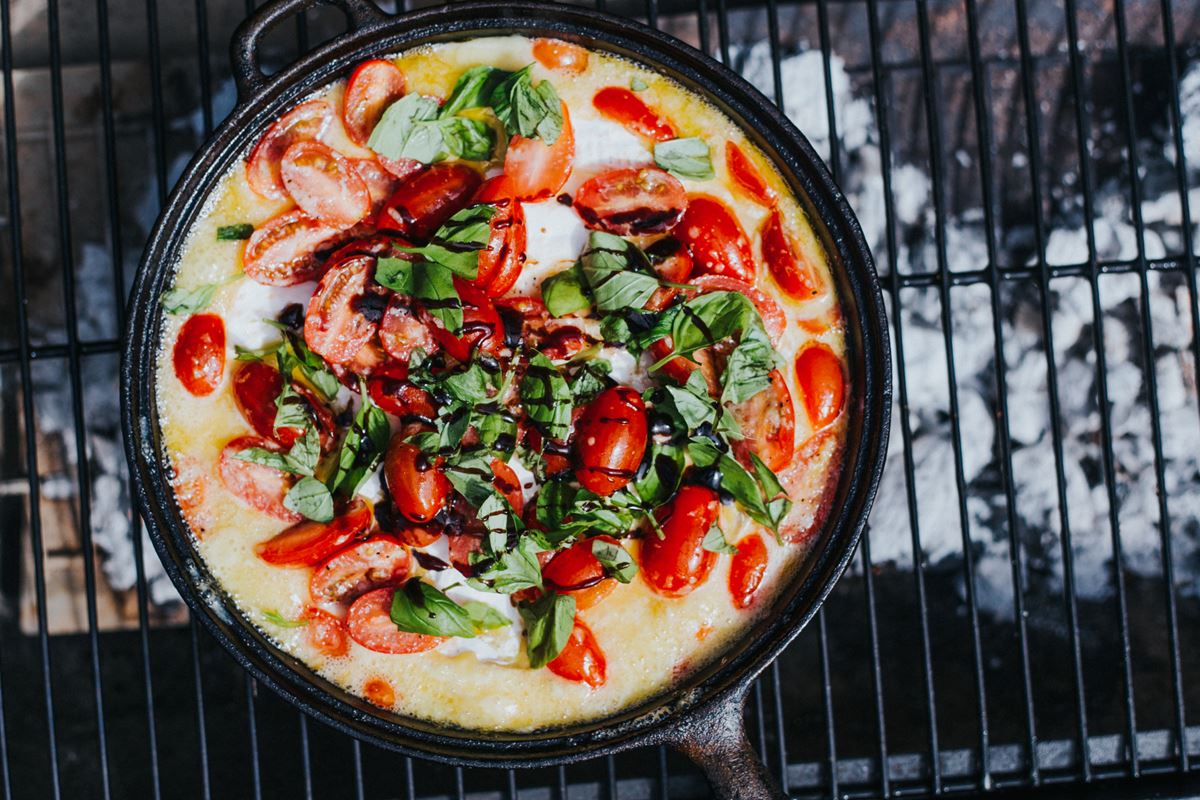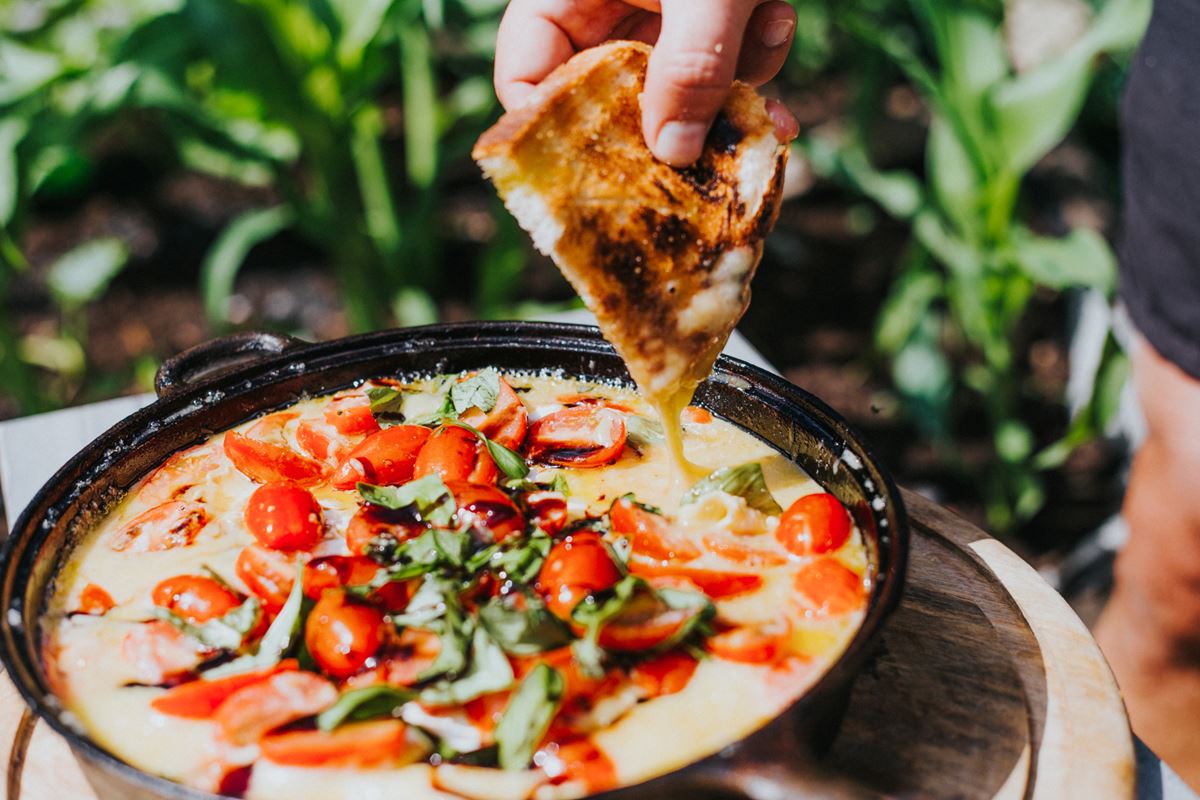 Method
First, light the barbecue and get it ready for cooking (if you're using charcoal, our handy guide to getting the best from a charcoal BBQ has some great tips https://www.greendale.com/blog/posts/2017/05/27/getting-the-most-from-a-charcoal-barbecue/). Cut the tomatoes in half and place them in a large mixing bowl. Crush in the garlic cloves, then add the olive oil, season well with salt and pepper and stir gently until combined.

When the barbecue is ready, remove any packaging from the brie wheel and sit it in the pan. Tip the tomatoes carefully over the top and around the sides of the brie, then put the pan on the hot grill and cook until the cheese has melted. This will take about 20 minutes, but it's worth checking a little earlier as the cheese may not ooze much, even if it's ready; by gently pushing a knife or skewer into the cheese, you can tell if the centre is hot and melting – if it is, it's ready to serve).
When the cheese is ready, drizzle it lightly with the balsamic cream vinegar or glaze, then scatter over the chopped basil and serve, letting your guests scoop out the cheesy, tomatoey deliciousness with hunks of fresh bread.
Come and see us
Greendale Farm Shop
Sidmouth Road
Nr. Farringdon
Exeter
EX5 2JU
Opening hours
Mon-Sat 8am-10pm | Sun 8am-9pm