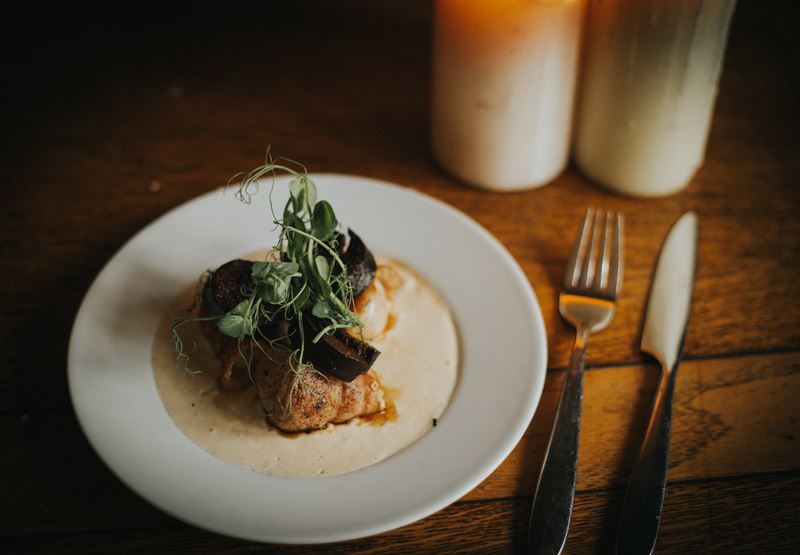 Bacon-Wrapped Scallops Recipe
Crisp, salty bacon and succulent scallops – a winning combination if ever there was one! Serves 2 as an appetiser.
Posted by:

John Williams

Posted on: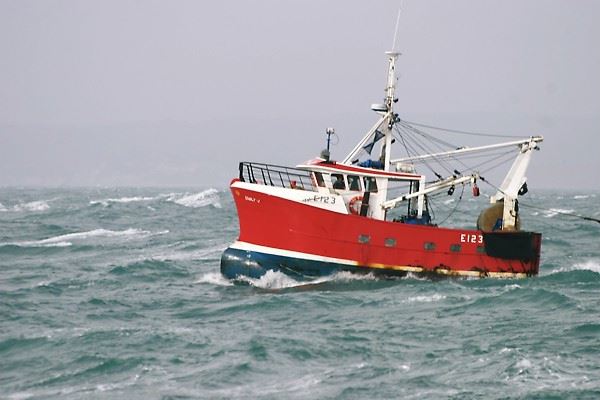 LOW FOOD MILES
Our Scallop boat, the Emily J, is based in nearby Exmouth - we take the pick of the catch, so we always have the best scallops on sale. These King Scallops are supplied ready-shucked from their shells for your convenience.
Method
Preheat the oven to 180°C (Gas Mark 4). Cut the bacon slices into half-lengths, then wrap one piece of bacon around the outside of each scallop. Push a cocktail stick through each scallop to secure the bacon, then place the scallops on a baking tray and drizzle the lemon juice over them. Put them in the hot oven and cook for 15-20 minutes, or until the bacon has crisped up nicely, then serve with the lemon wedges.
Be inspired…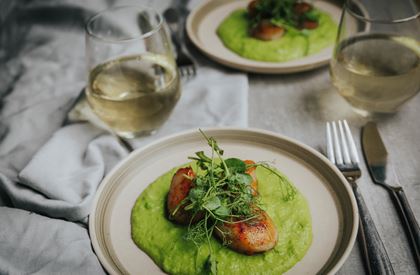 This delectable starter takes just moments to make – especially if you make the pea purée ahead, and reheat it gently while the scallops are cooking.
Fresh, sweet scallops pair deliciously with flavour-packed chorizo in this easy one-pan recipe. It's worth laying the table before you start to cook, as it doesn't take long!
Come and see us
Greendale Farm Shop
Sidmouth Road
Nr. Farringdon
Exeter
EX5 2JU
Opening hours
Mon-Sun 7am-10pm