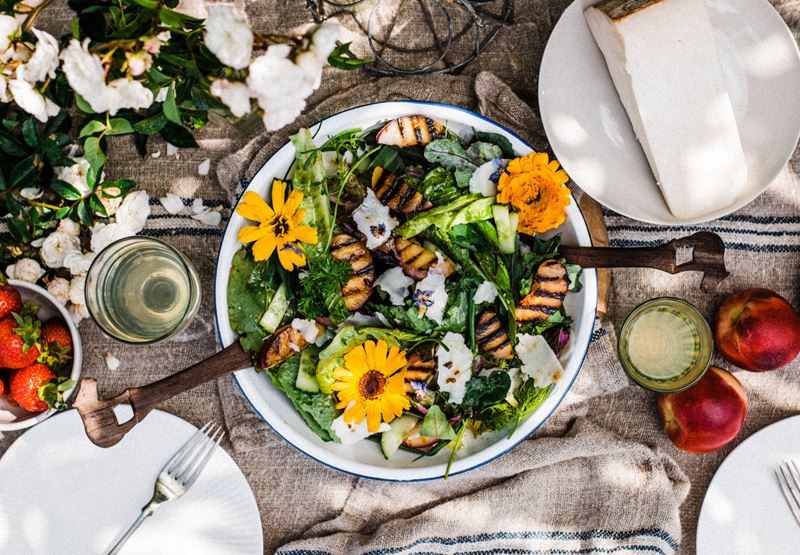 Quickes Goat's Cheese & Grilled Nectarine Salad
This salad is the perfect combination of warm and sweet nectarine, crunchy bitter leaves, fragrant flowers and creamy lemony Quicke's Goat's Milk Clothbound Cheese, drizzled with a Classic House Dressing. Pair with a loaf of bread and some white wine to wash it down with. Serves 2-4
Posted by:

John Williams

Posted on: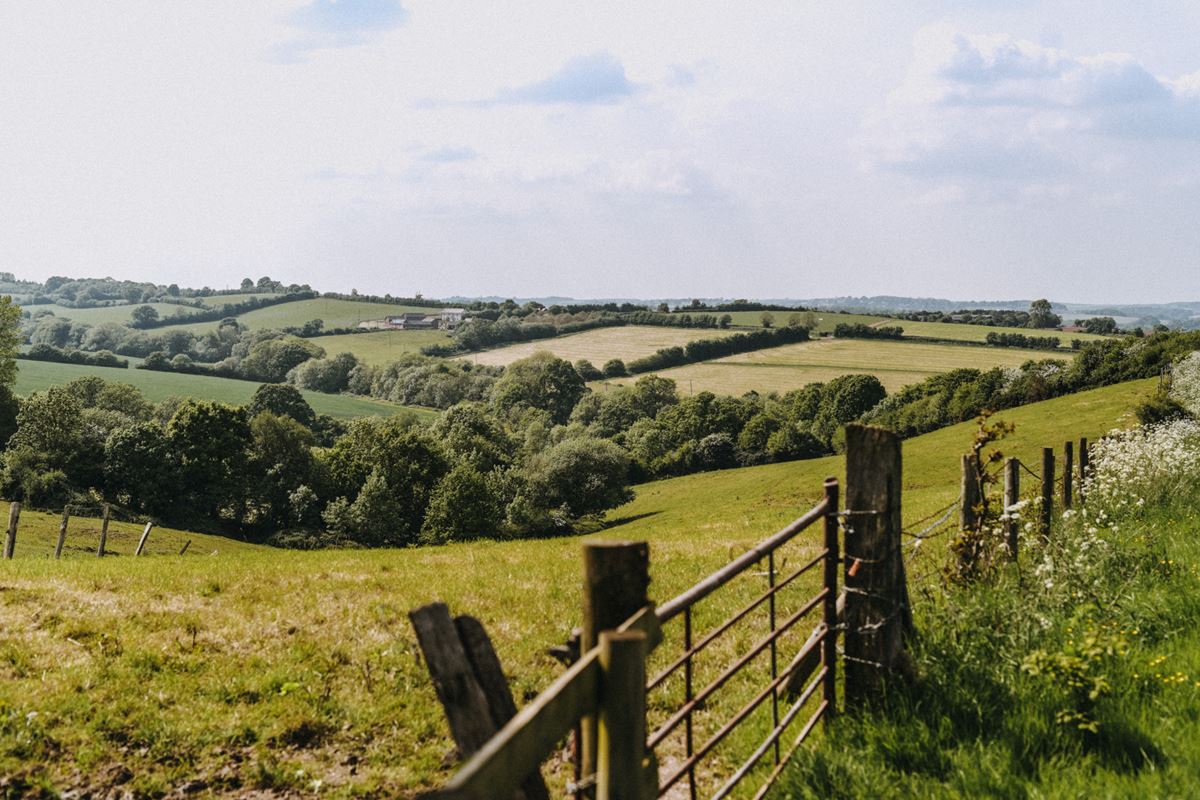 At Quicke's, they understand that great cheese-making is an art. They have been nurturing the family's land at Home Farm for 14 generations, crafting the very finest flavours they can from their Farm in Newton St Cyres, Exeter, only 12 miles from the Greendale Farm Shop.
They carefully manage these ancient pastures, feeding their specially-bred cows on lush grass year-round so that they give them the very best milk, its subtle shifts in flavour a true expression of the landscape from which it came. Every morning they collect this milk and use time-honoured methods, passed down through the generations, to create their magnificent Cheddar. Each truckle is handmade, cloth-bound and slow-matured to perfection in the cool quiet of their ripening rooms. They're passionate about what they do, and proud of every award-winning cheese they make. Whilst their Buttery Cheddar reaches perfection in as little as three months, they're happy to let Quicke's Vintage develop for a full two years, making it the country's longest-matured clothbound cheddar. After all, you can't rush greatness.
Method
The Salad - Go for salad leaves that have lots of varying flavours, tones and textures. Shop Salad
The Cheese  - Quickes Goat's Milk Clothbound Cheese is crafted from the finest locally-sourced goat's milk. Its light, fresh, zesty and vibrant flavour makes it a brilliant summer cheese for shaving atop a salad. Handcrafted by our expert cheesemakers, clothbound and naturally matured in our cheese store, typically for 6 months.

The Fruit - Fresh nectarines are one of the highlights of the summer stone fruits and are available from late April until late August in the Northern Hemisphere. Heat them through on a chargrill pan to create those beautiful contrasting lines on the fruit's flesh and add a deliciously subtle smoky flavour.
The Dressing - A good dressing is an important finish for a salad. Anything too overpowering will kill off the flavours you have lovingly put together. 
Simply throw it all together, and enjoy!
Come and see us
Greendale Farm Shop
Sidmouth Road
Nr. Farringdon
Exeter
EX5 2JU
Opening hours
Mon-Sat 8am-10pm | Sun 8am-9pm