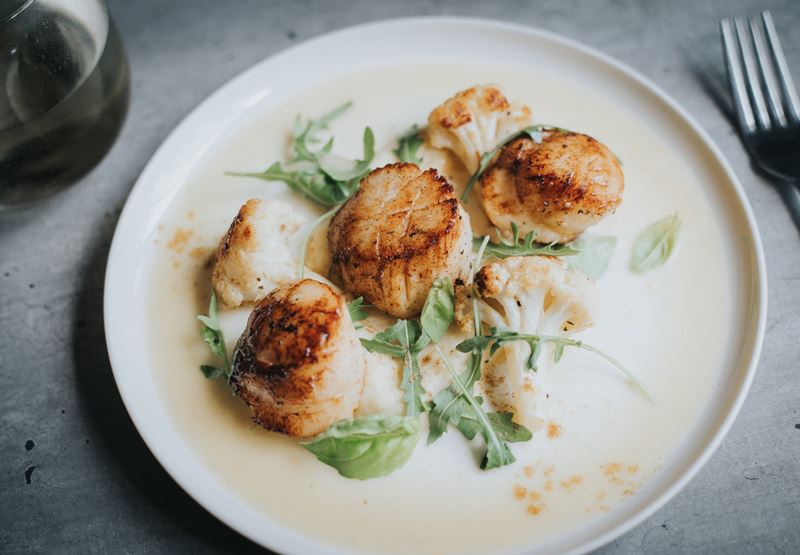 Michael Caines' Pan-fried Scallops Recipe
Taking this humble ingredient, the cauliflower, and matching it with scallops makes this dish a celebration of texture and flavour. The firm roasted scallops contrast with the cauliflower purée, which has been caramelised to intensify the flavour.  Great as a starter. Serves 4.
Posted by:

John Williams

Posted on: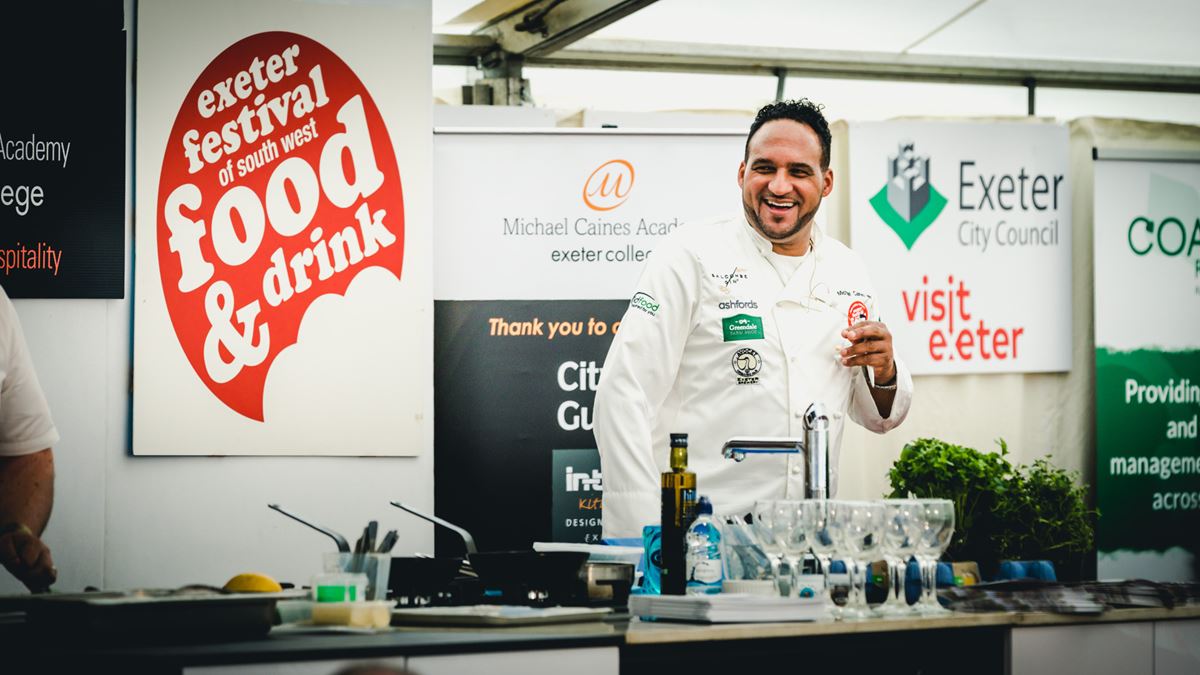 Michael Caines MBE
Michael Caines MBE, chef/patron of Lympstone Manor, is one of Britain's most popular and well-known chefs. The holder of two Michelin stars for 18 consecutive years, and awarded a Michelin star for Lympstone Manor just six months after opening. Michael is well known as a champion of the region's fine local produce, and  is passionate about sourcing the best ingredients for his menu. Visit Lympstone Manor's website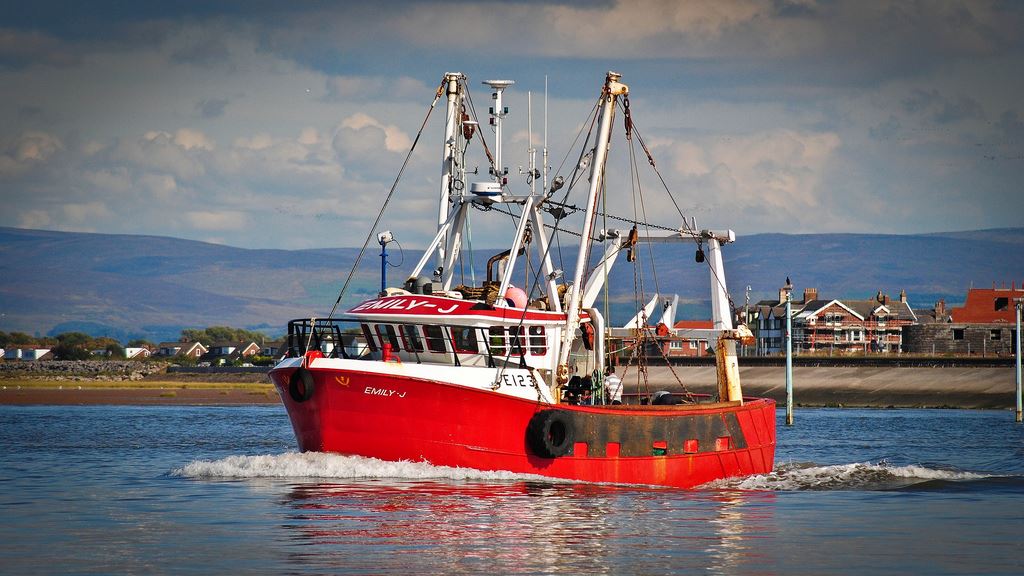 EMILY J
Our Scallop boat, the Emily J, is based in nearby Exmouth - we take the pick of the catch, so we always have the best scallops on sale. Built specifically for catching scallops, the Emily J is perfectly suited to working the waters of the Lyme Bay area.  Click here to see where the Emily J is fishing now
Ingredients
Caramelised cauliflower purée
Italian white truffle oil
8 large scallops or 12 small ones
salt and freshly ground black pepper
olive oil
a knob of unsalted butter
lemon juice
cumin seeds, toasted and lightly ground
baby salad leaves
chopped fresh chives

For the garnish
12 soused cauliflower florets
Italian white truffle oil

For the cumin sauce
75g unsalted butter
4g cumin seeds, toasted and lightly ground
salt and freshly ground black pepper
125g button mushrooms, sliced
250ml fish stock
250ml Gewürztraminer wine
250ml double or whipping cream
50g shallots, sliced
Planning ahead - You need to make your cauliflower purée in advance – it can be made the day before.

Cauliflower Puree
1kg Cauliflower florets
150g unsalted butter
Salt and freshly ground pepper
Italian white truffle oil
Lemon Juice
Soused Cauliflower Florets
20g sliced shallots
25g olive oil
1 large sprig fresh thyme
1 large bay leaf
60g honey
80g white wine vinegar
3g whole peppercorns
600ml water
2 teaspoons sea salt
1 large cauliflower cut into florets
Method
Cauliflower Purée
Place the cauliflower florets in a saucepan and cover with cold water. Bring to the boil and cook the cauliflower without any seasoning until soft. Strain off and reserve the cooking liquid, set this aside to cool. Blend the cauliflower in a food processor for 5 mins then place in a blender and blend to a fine puree.

Put the puree in a heavy non-stick pan with half the butter and roast, stirring it often so that it colours but does not catch. Re-blend adding the cooking liquid as needed to achieve a dropping consistency. Transfer back into the heavy saucepan over a low heat. Finish with the rest of the butter, season with salt and pepper. Add a few drops of the truffle oil to taste and a squeeze of lemon juice. Add a touch more butter if required
Soused Cauliflower Florets

Put the shallots into a large saucepan with the olive oil and cook gently, without colouring, until they are soft and transparent. Add the thyme and bay leaf and continue to cook for 1 minute. Now add the honey, vinegar, peppercorns and water. Bring to the boil then reduce heat and simmer for 10 mins. Pass through a sieve and leave to cool, reserving the cooking liquid.

Place cauliflower florets and salt into a saucepan and cover with the cool cooking liquid. Bring to the boil, reduce to a gentle simmer and cook for about 20mins until the florets are soft. Leave to cool in the cooking juice.
Method
Purée: Reheat the cauliflower purée and check the seasoning. Finish with a few drops of white truffle oil and place in a squeezy plastic bottle, standing it in a saucepan of hot water to keep it warm. If you don't have a squeezy bottle, leave the purée in the saucepan, cover the top with clingfilm and keep in a warm place.

Sauce: Cook the shallots in 50g of butter with the cumin and a pinch of salt, without colouring. Add the mushrooms and cook until they look slippery. Add the fish stock and simmer until reduced by half. In a separate pan, reduce the wine by a third and add it to the reduced stock. Now add the cream, bring to the boil, and reduce to the required consistency. Pass the sauce through a fine sieve, then whisk in the remaining 25g of butter and correct the seasoning.

Garnish: Melt the butter in a non-stick frying pan and add the soused cauliflower florets. Once the mixture becomes nice and brown, put it back into the blender and blend to a puree. Add a little white truffle oil and adjust the texture with a little cooking stock. Season with salt and pepper.

Scallops: Season the scallops with salt and pepper on both sides. Heat some olive oil in a non-stick pan, add a knob of butter, then add the scallops, and pan-fry them for 2 minutes. Once they start to colour, flip them over and continue to cook for a further 2 minutes, being careful not to overcook them. Squeeze some lemon juice over them.

To assemble: Spread some cauliflower purée in the middle of each serving plate and place the scallops on top. Put 3 cauliflower florets on each plate and sprinkle some ground cumin down the centre. Add some salad leaves to each plate and drizzle with a little white truffle oil. Finally, blend the sauce with a hand blender and spoon it over.
Come and see us
Greendale Farm Shop
Sidmouth Road
Nr. Farringdon
Exeter
EX5 2JU
Opening hours
Mon-Sat 8am-10pm | Sun 8am-9pm