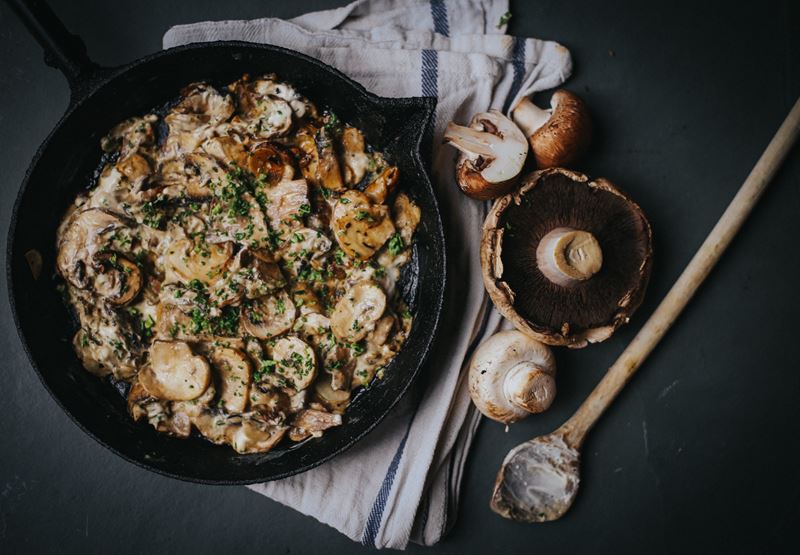 Garlic Mushrooms Recipe
Quick to make, this indulgent-tasting and delicious dish makes a lovely (and easy) supper with some crusty bread and a few salad leaves – it's also a good side vegetable for roast beef or pork. For a dairy-free version, use soya, oat or almond cream instead of the double cream. Serves 1-2.
Posted by:

John Williams

Posted on:
Method
Put a little oil in a large, shallow pan and heat over a medium flame; when the oil is hot, turn the heat to low and add the sliced mushrooms and garlic. Cook them for about 8-10 minutes, or until the mushrooms are soft and have released their juices. Stir in the double cream (you may wish to adjust the quantity of cream depending on the amount of liquid from the mushrooms) and the chopped parsley, then season to taste with salt and pepper and serve straight away.
Be inspired…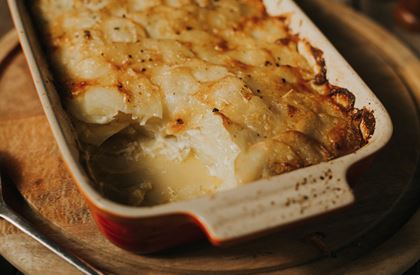 Slightly lighter than the original recipe, this simple side dish is still hearty and delicious.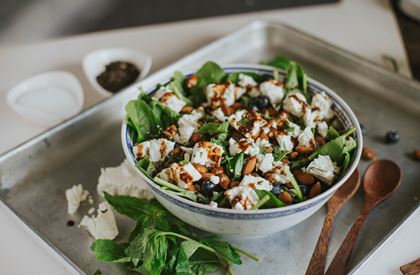 Fruit and cheese are a match made in heaven. This recipe pairs salty, crumbly Feta cheese with the tangy sweetness of ripe, fresh blueberries.
Come and see us
Greendale Farm Shop
Sidmouth Road
Nr. Farringdon
Exeter
EX5 2JU
Opening hours
Mon-Sat 8am-10pm | Sun 8am-9pm