Dover Sole - Skinned (250-350g)
Product description
Prized for its delicious, firm flesh and versatility in numerous recipes, chefs and fishmongers alike regard Dover Sole as a prince among flatfish. Supplied as a whole fish, gutted and skinned.
£5.99 Was £11.99 - 50% savings
Be inspired…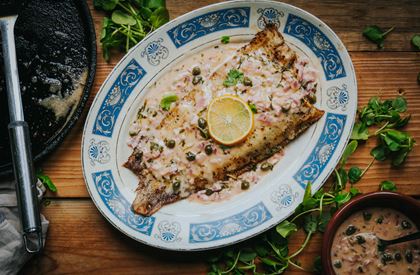 Planning a romantic meal for two? This delicious Dover Sole recipe is well worth a try; it may sound a bit fiddly, but the fish is actually pretty straightforward to cook (and the 'fancy' sauce is bound to impress!). Serve with your choice of steamed veg or salad.
Come and see us
Greendale Farm Shop
Sidmouth Road
Nr. Farringdon
Exeter
EX5 2JU
Opening hours
Mon-Sat 8am-10pm | Sun 9am-10pm