BBQ Diaries; Spatchcock Chicken
Greendale has a variety of marinaded spatchcock chickens which are tasty, amazing value and easy to cook – my favourite is Teriyaki. I developed this recipe in lockdown; it's quick to prepare, whilst using clever BBQ cooking techniques to capitalise on flavour. The rich and spicy flavours of the BBQ chicken balance well with the smoky, creamy butternut mash, for a dish that's full of flavour and summer vibes, and good for the soul.
Posted by:

John Williams

Posted on: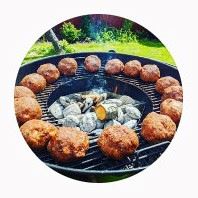 At Greendale we never get tired of the BBQ – there's always a good reason to fire up the grill as far as we're concerned, especially as we have such a great selection of fresh meat, fish and veg to play with! We recently asked Exeter-based grill guru, Simon Osmond (catch him on Instagram @bbqdiariesuk) to come up with some tasty BBQ recipe suggestions for our produce, and he didn't disappoint; as well as creating a delicious courgette and halloumi recipe and using our marinaded spatchcock chicken to make a superb summer meal, Simon has given us a chilli recipe that's changed the way we want to cook chilli forever (why didn't we think of cooking it like that?!).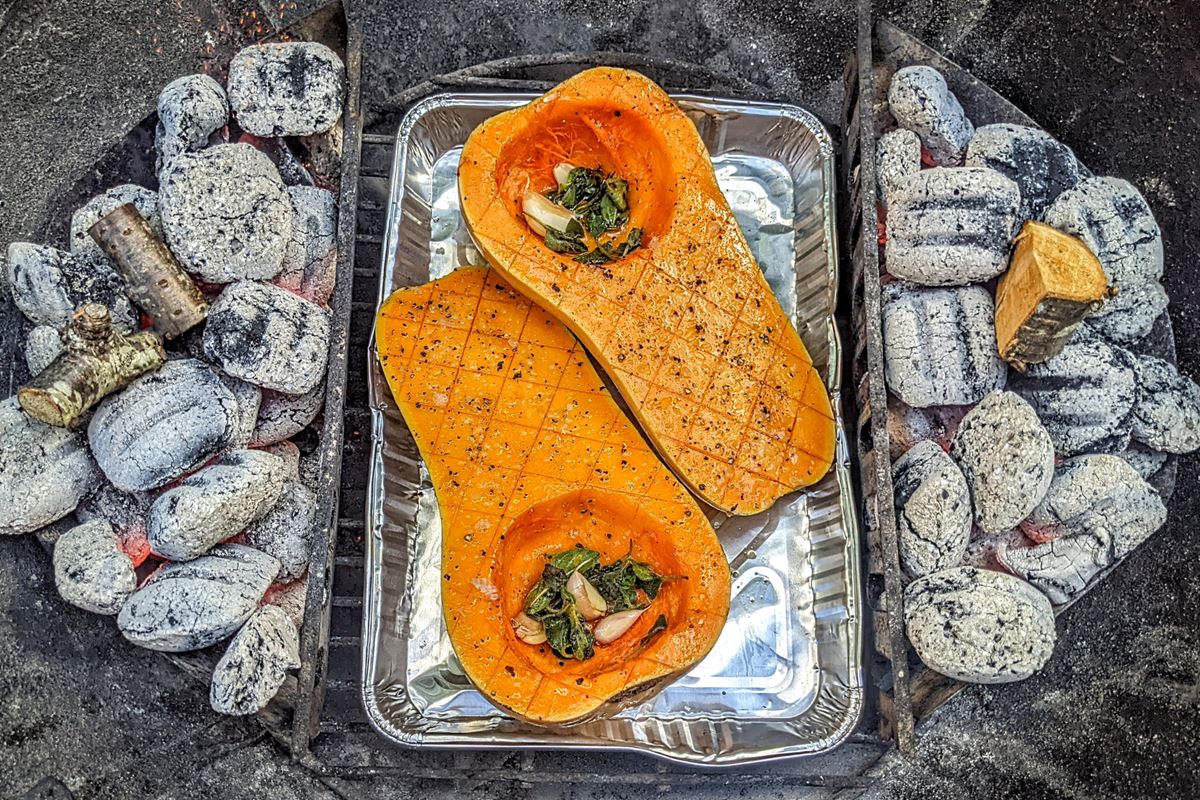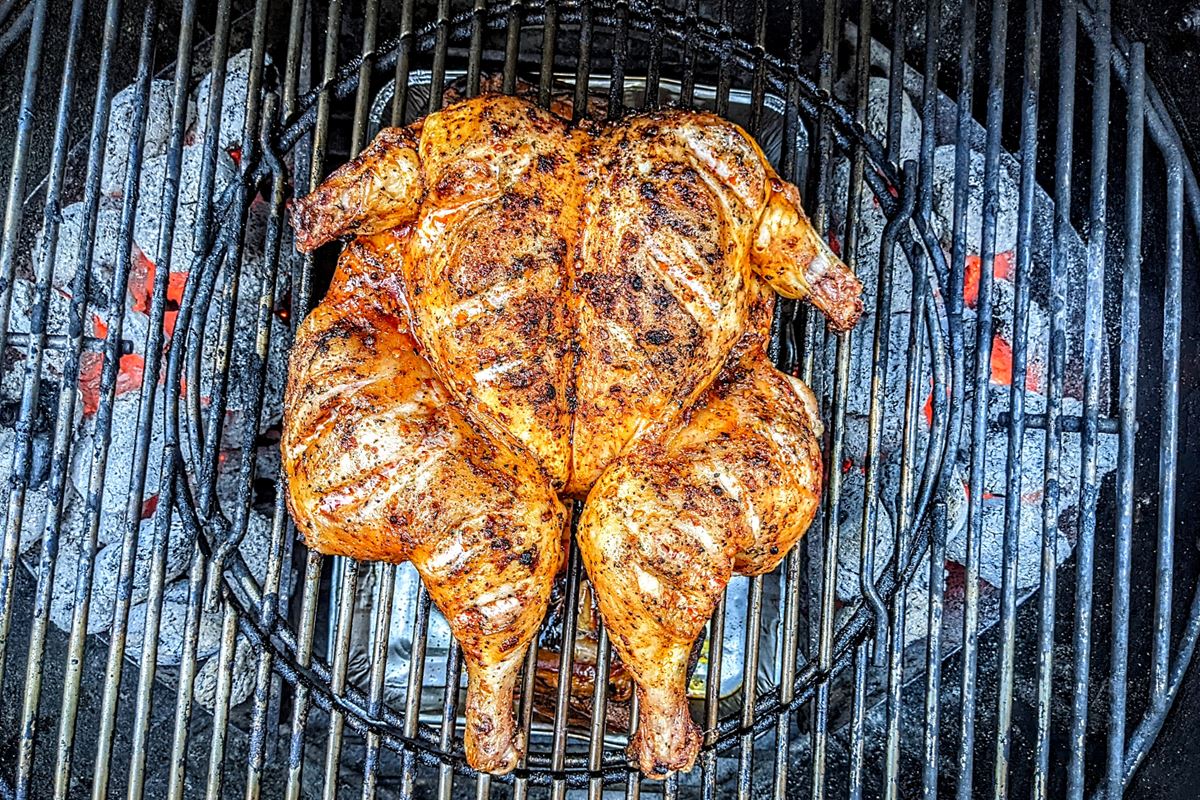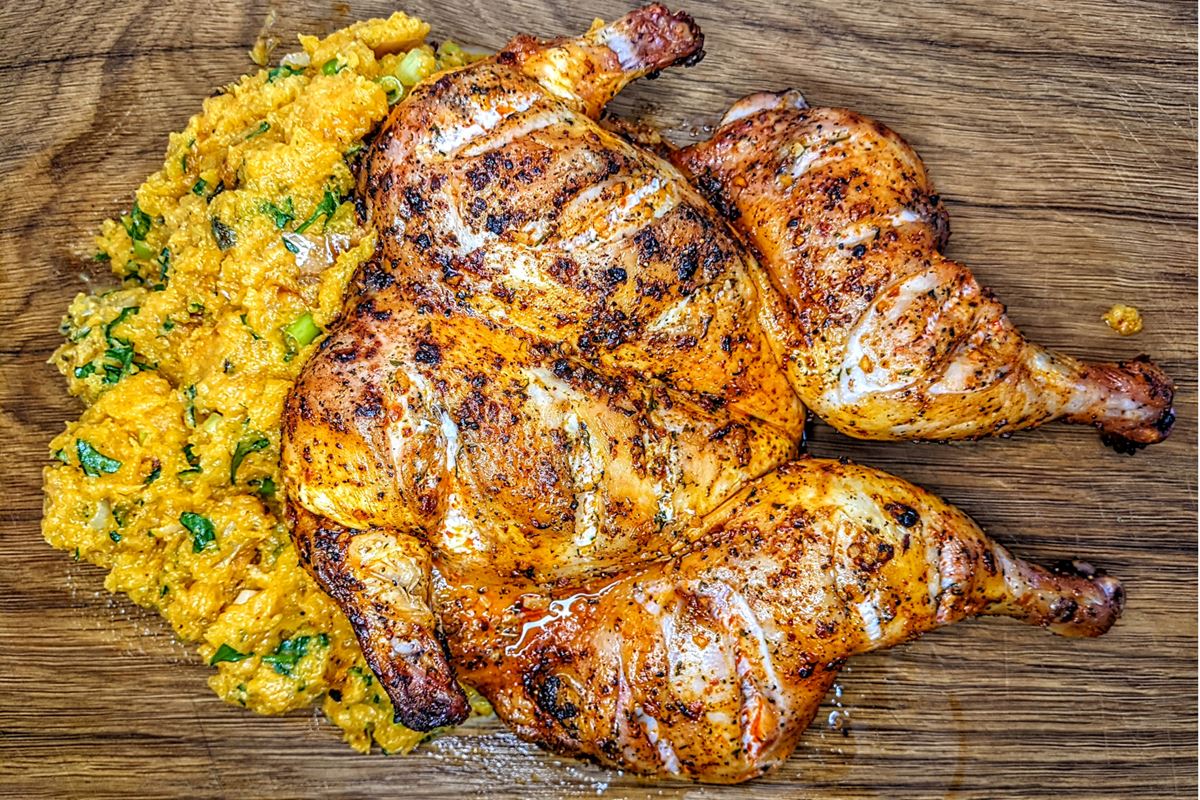 Method
First, halve and deseed your butternut squash and score the flesh in a diamond pattern. Rub each half with a bit of oil and sprinkle on the garlic and thyme, then season well with salt and pepper and place in a foil tray.
Set up your BBQ with coals on either side and a gap between them large enough to hold the butternut tray. This is the moment to add some woodsmoke flavour if you like – a small handful of smoking chips or a golf ball-sized chunk would be perfect (my favourite smoke comes from cherry wood, but wood from any fruit tree, or even oak, will work well). Roast the butternut halves down low for about an hour, with the BBQ lid down. When the squash halves are partly roasted, place the chicken on the grill directly above them, so that all the wonderful cooking juices can drip down on to the veg as the chicken cooks, giving incredible flavour to the dish. Cook until the chicken is done (about 45 minutes, depending on the quality of your charcoal). I use a meat probe to monitor the temperature; 74°C will give perfectly cooked chicken.
Next, scoop out the butternut flesh, which should now be amazingly tender, and mash with a couple of tablespoons of crème fraîche to give a creamy consistency. Stir in the sliced spring onions and season to taste with salt and pepper. Finally, carve the cooked chicken and serve with the butternut mash and some fresh green leaves.
Come and see us
Greendale Farm Shop
Sidmouth Road
Nr. Farringdon
Exeter
EX5 2JU
Opening hours
Mon-Sat 8am-10pm | Sun 8am-9pm