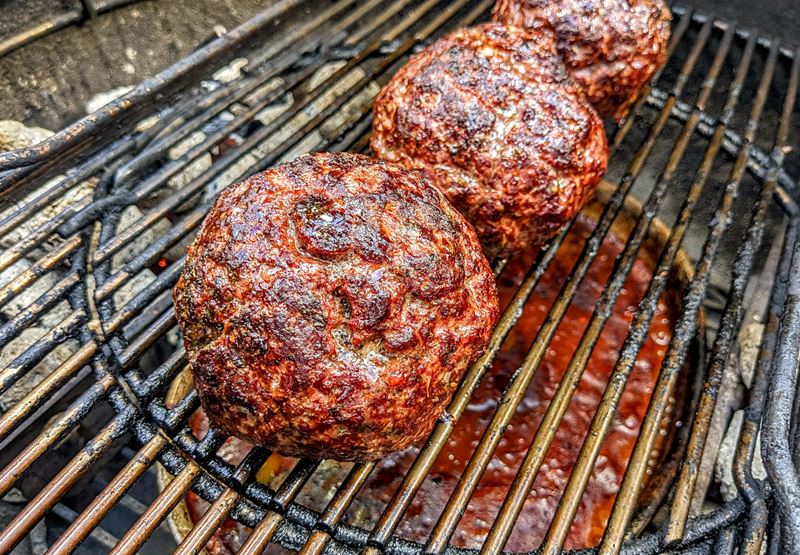 BBQ Diaries; Over The Top BBQ Chilli
Over-the-top cooking (OTT) is an amazing BBQ technique where you smoke and cook the meat above whatever sauce or veg you're serving it with – this way, you collect all the amazing cooking juices and get that smokey BBQ flavour into everything. Everyone has their own twist on chilli, but I've used my own chilli recipe here; it's rich but super mild, as I have young children who absolutely demolish this dish, but by all means prepare your preferred chilli sauce recipe, cooking it as you would normally, but without adding the meat or simmering (we'll be doing that part on the BBQ).
Greendale beef is amazing, and their mince packs the richness and deep flavour you'd expect from locally-reared cattle – it's perfect for this chilli. I also cannot emphasise enough what amazing depth of flavour woodsmoke will bring to tomato-based dishes like this, so do source some. There are loads of varieties to be found online, or if you have (or know anyone with) an apple or cherry tree, keep some of the thicker branches from your next winter prune to use.
Posted by:

John Williams

Posted on: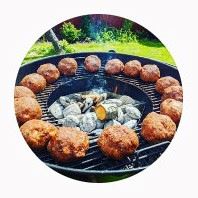 At Greendale we never get tired of the BBQ – there's always a good reason to fire up the grill as far as we're concerned, especially as we have such a great selection of fresh meat, fish and veg to play with! We recently asked Exeter-based grill guru, Simon Osmond (catch him on Instagram @bbqdiariesuk) to come up with some tasty BBQ recipe suggestions for our produce, and he didn't disappoint; as well as creating a delicious courgette and halloumi recipe and using our marinaded spatchcock chicken to make a superb summer meal, Simon has given us a chilli recipe that's changed the way we want to cook chilli forever (why didn't we think of cooking it like that?!).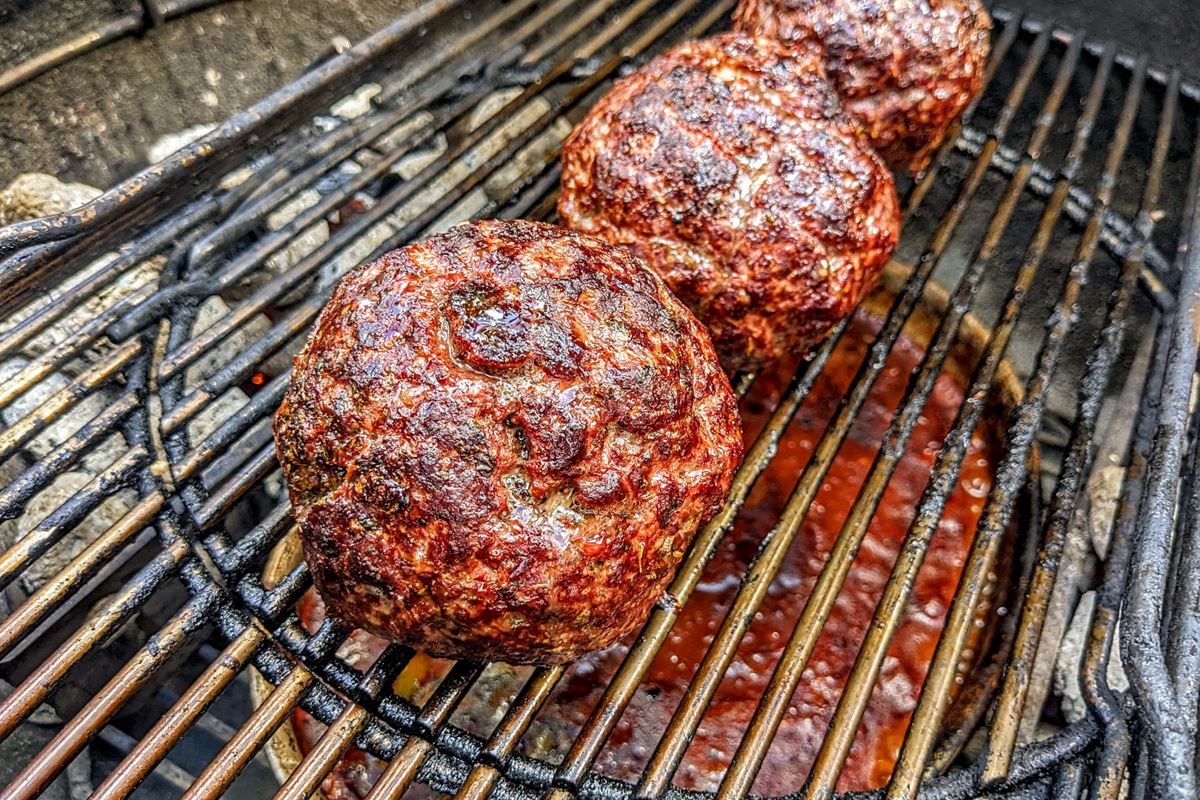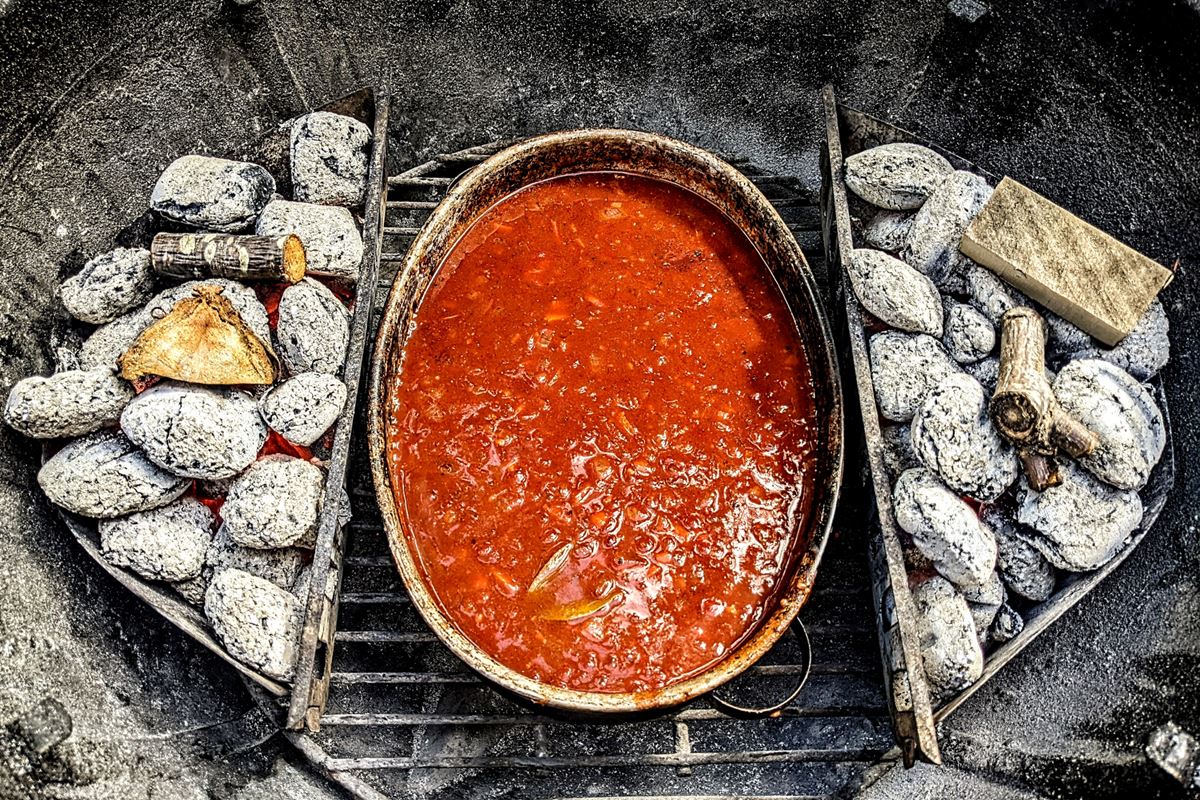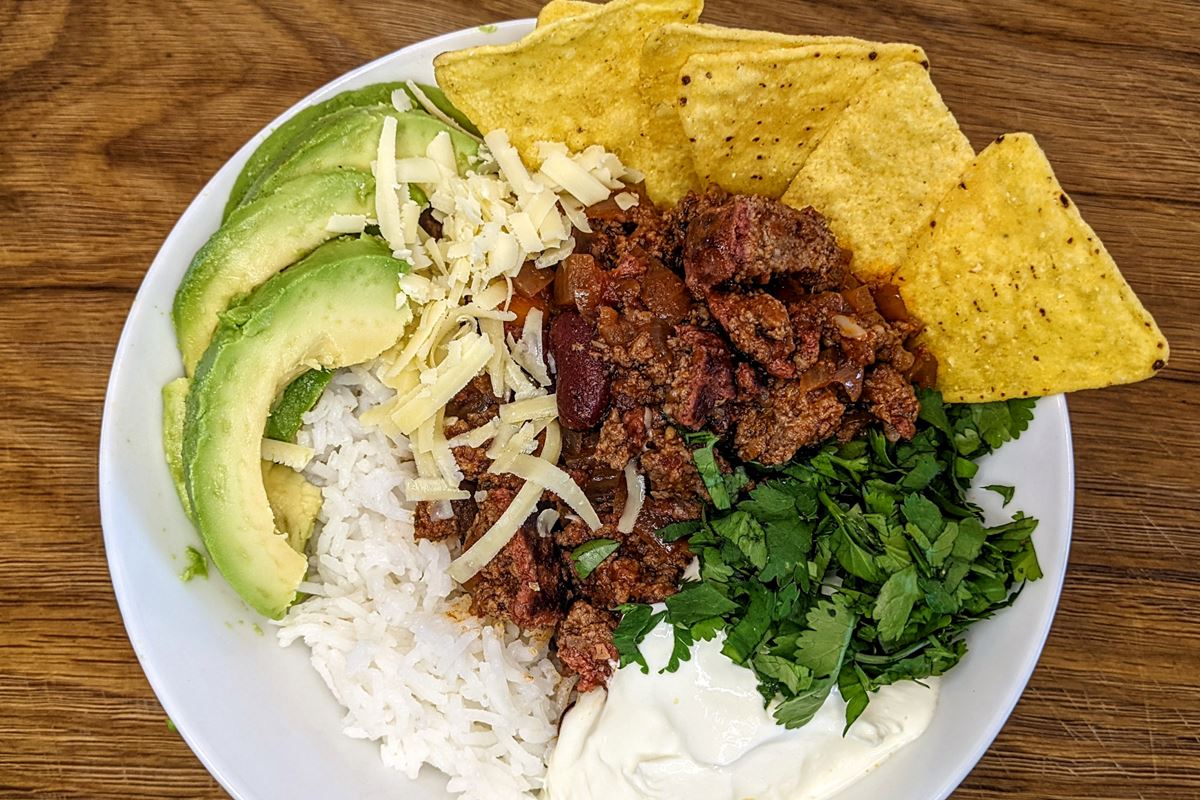 Ingredients
For the Chilli Sauce (or just skip this recipe and use your own)Ingredients
2 medium Onions
2 medium Carrots, washed
1 Green Chilli
2 Bay Leaves
2 Star Anise
Olive or Sunflower Oil
Half a tube of Tomato Purée
Half a bottle of Red Wine
3 cloves of Garlic, crushed
2 tsp Ground Cumin
2 tsp Smoked Paprika
1 x 400g Kidney Beans, drained and rinsed
1 x 400g tin Chopped Tomatoes
750ml Beef Stock
Sugar, Salt and Black Pepper to taste
For the Meatballs, and to BBQ
1kg Greendale Minced Beef
Salt and Black Pepper to taste
Small bunch fresh Coriander, washed and chopped
2 Limes, juiced
To serve; your choice of cooked Rice, Sour Cream, Guacamole, Tortilla Chips
Method
Chilli Sauce Method
Peel and finely chop the onions, then trim and dice the carrots and the chilli (remove the seeds and membrane to keep things mild). Heat a splash of oil in a large saucepan and add the veg, the star anise and bay leaves, then cook on a low-medium heat until soft. It sounds weird, but the star anise enhances the beef flavour and won't taste at all like aniseed, unless you forget to remove it later! Next, add enough tomato purée to coat everything – this will make sure the sauce binds and thickens up beautifully. Cook off the tomato purée for a minute or two, then add the wine and keep cooking until the sauce has reduced to a syrup-like consistency. At this point, remove the star anise. Put the garlic, spices, kidney beans and chopped tomatoes (with a pinch of sugar) into the pan, and season with salt and pepper. Add enough beef stock (between 500ml and 750ml) to make it very saucy, but not too watery. It will reduce down, and you can always add more if it gets too thick in the end. Carefully pour the chilli into a deep roasting tin, ready for the BBQ, and set aside.
Meatballs Method
Put the mince in a large mixing bowl and season generously with salt and pepper - you can get creative here, with extra spices and/or herbs, but I'm going pure beef. Form the mixture into 2-3 large meatballs. Next, set up your BBQ with coals on either side and make a gap between them large enough to fit the roasting tin containing your chilli sauce. Place the tin into the gap, down low between the coals. Put the giant meatballs on the grill, above your chilli (this is the moment to add some woodsmoke flavour if you like – a small handful of smoking chips or a golf ball-sized chunk would be perfect. My favourite smoke comes from cherry wood, but any fruit tree wood or even oak will work well). Put the BBQ lid down, to create a smoky BBQ oven, and leave until the meatballs are cooked through (about an hour or so). For best results, use a meat thermometer and cook to temperature (74°c), not time. The meatballs will form an epic crust on the outside, which adds to the texture of the dish.
When the meat is cooked, crumble it all up and mix it gently into the chilli, together with most of the coriander and the lime juice. This is a rich and deep chilli, so the lime really helps give it a little lift. Serve with rice and a decent dollop of sour cream (guacamole and tortilla chips are also excellent accompaniments) and – I'm a massive fresh coriander lover – the rest of the coriander scattered on top.
Come and see us
Greendale Farm Shop
Sidmouth Road
Nr. Farringdon
Exeter
EX5 2JU
Opening hours
Mon-Sat 8am-10pm | Sun 8am-9pm