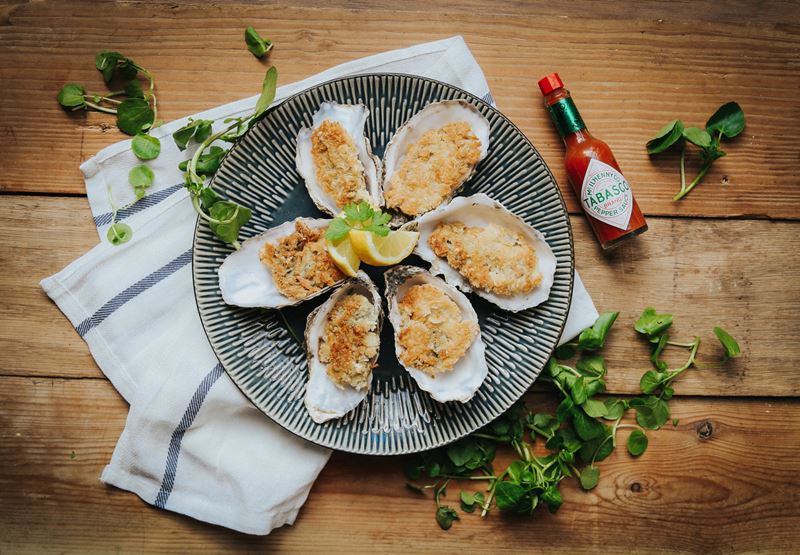 Pan-Fried Oysters Recipe
Treat yourselves to a plate of these more-ish little morsels while they're still in season. It's worth seeking out Panko breadcrumbs if you can for this recipe – unlike other breadcrumbs, their unique texture absorbs less oil, with super-light and crunchy results. Serves 2-3, depending on appetite.
Posted by:

John Williams

Posted on:
Method
First, shuck the oysters; using a thick towel to protect your hand, hold an oyster with the flatter shell up. Insert the point of an oyster knife (or other small, thick-bladed knife) into the hinge of the oyster – this is the thin, pointed end of the shell. Carefully move the knife back and forth until the hinge breaks, then push the knife under the shell to cut the ligament. Take off the top shell, and place the oyster meat in a coriander to drain. Wipe the shells dry and then set them aside.
Tip the seasoned flour into a shallow dish, then pour the breadcrumbs on to another dish or plate. Crack the eggs into a separate bowl, beating them well with a fork. After draining, pat the oyster meat dry with kitchen paper. Dust each piece of oyster meat in seasoned flour, then dip it into the beaten egg, and finally coat it well in the breadcrumbs. When you have prepared all the oysters, put a frying pan over a medium heat and add the olive oil. As soon as the oil is hot, add the oysters and fry for 1-2 minutes on one side (or until golden), then turn them over and cook the other side. To serve, put the fried oysters back into the oyster shells and take to the table with the Tabasco Sauce.
Be inspired…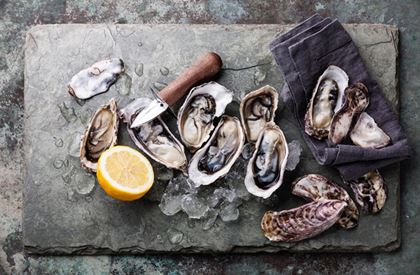 We are delighted to be stocking the world renowned Carlingford Oyster. These delicious oysters have been hand picked from the heart of Carlingford Lough where oysters have thrived for many centuries. The unique sweet taste and high meat content of the Carlingford Oyster is one of nature's real treasures.
A quick, easy sauce to serve with your oysters – you can spoon a little into each shell before eating. Makes enough to serve with Half-Dozen Pack of Teignmouth Oysters.
Come and see us
Greendale Farm Shop
Sidmouth Road
Nr. Farringdon
Exeter
EX5 2JU
Opening hours
Mon-Sat 8am-9pm | Sun 9am-8pm