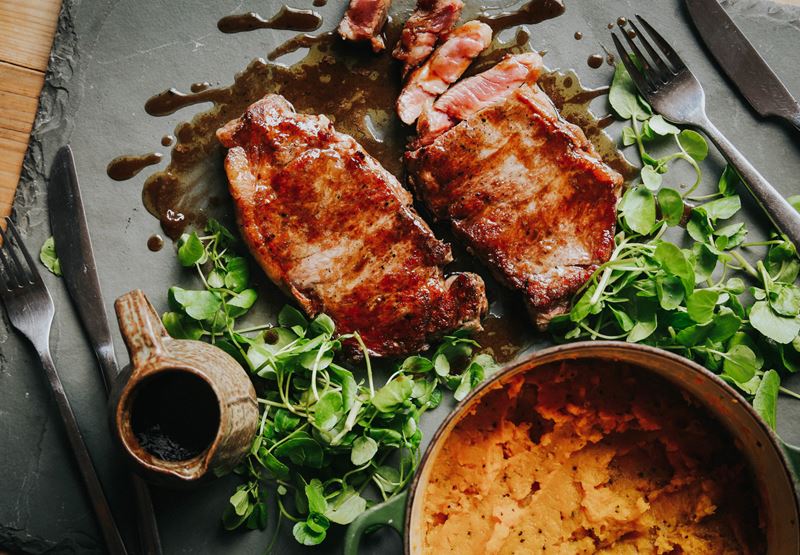 Balsamic Sirloin Steaks
If you're looking for recipe inspiration, it's hard to beat a simply-cooked steak. Here, we suggest serving your steaks with hearty sweet potato mash, peppery watercress leaves and a rich, tangy balsamic sauce that brings everything together beautifully. Serves 2.
Posted by:

John Williams

Posted on: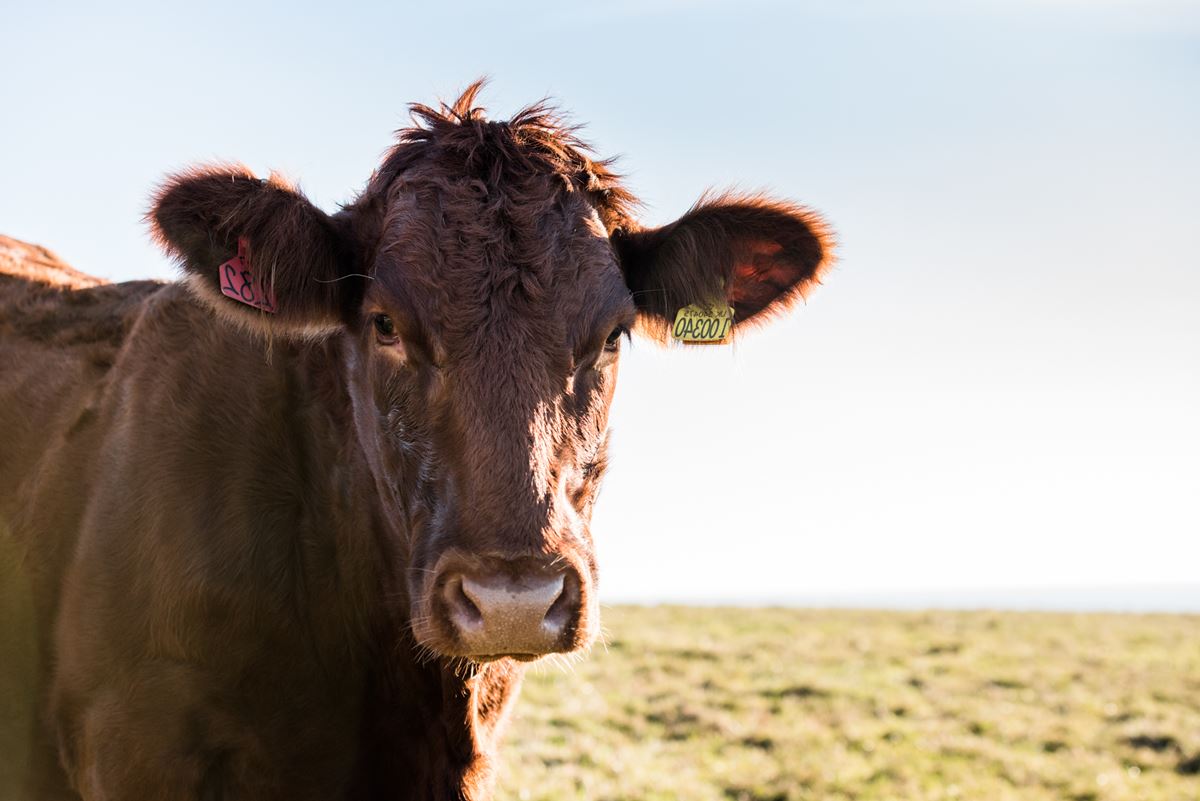 GREENDALE BEEF 
We raise our own beef cattle on our family farm in East Devon, where the pastures overlook the Jurassic coast. From our careful breeding program to the home-grown diet our animals receive, the management of our herd is carried out according to strict animal welfare guidelines, including those required by the Red Tractor Food Assurance Scheme. We use an abattoir less than eight miles away from our farm, minimising this potentially stressful journey for the animals; on reaching Greendale Farm Shop, each carcass is hung and dry-aged for a minimum of three weeks, to allow it to mature, then expertly prepared by our skilled butchers. We take great pride in all our beef here at Greendale – not only because it's exceptionally delicious and tender, but also because it's fully traceable back to our farm.
Method
First, get the sweet potatoes started; bring a medium saucepan of water up to a boil, then add the sweet potato pieces and simmer for 8-10 minutes, or until soft. After the potatoes have had about five minutes of their cooking time, place a frying pan over a medium-high heat and add the olive oil. As soon as the oil is hot, put the steaks into the pan and cook for two minutes, then turn each steak over to cook the other side for a further two minutes. If you prefer your steak well done, lower the heat slightly and continue cooking and turning regularly for a few more minutes per side. Next, take the steaks out of the pan, place them on serving plates and cover with foil to keep them warm and allow them to rest (don't wash the pan, as you will need it for the sauce).
By now, the sweet potatoes should be ready; drain them, then tip them back into their pan. Add a little glug of olive oil, a pinch of salt and some black pepper, then mash them until smooth and leave to keep warm in the pan. To make the sauce, return to the pan you used for the steaks and place it back on a gentle heat. Pour in the balsamic vinegar, then add the butter cubes a few at a time, whisking them in and letting them melt before adding more. Season the sauce with a pinch of salt and a few grinds of the pepper mill, then - when all the butter has been incorporated and the sauce is smooth and glossy - remove the foil from the steaks and carefully pour some of the sauce over each. Share the mash and the watercress between the two plates, then serve straight away, together with any leftover sauce.
Come and see us
Greendale Farm Shop
Sidmouth Road
Nr. Farringdon
Exeter
EX5 2JU
Opening hours
Mon-Sat 8am-11pm | Sun 9am-7pm