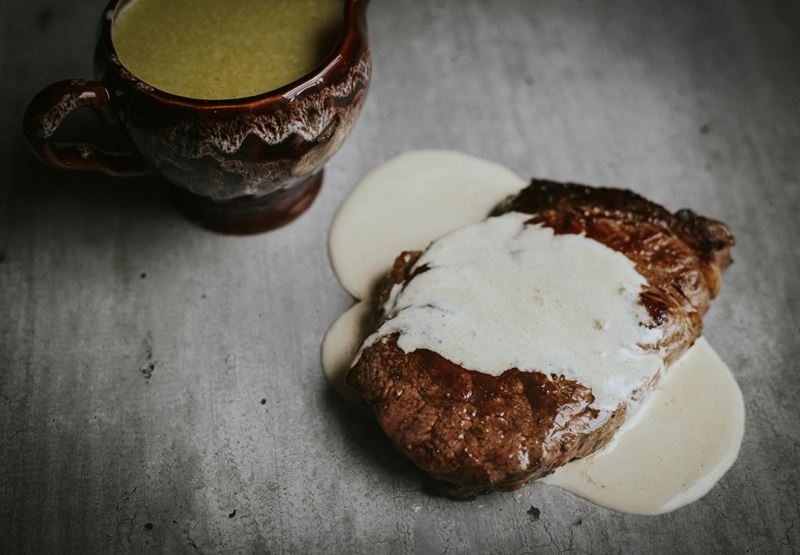 Devon Blue Sauce Recipe
Made with creamy Devon Blue Cheese, try this richly savoury sauce with a Greendale Ribeye Steak. The sauce takes about 20 minutes to make; if you start making it when the steaks are cooking, you can finish it while they rest. 
Posted by:

John Williams

Posted on:
Method
Place a saucepan over a medium heat, then add the butter and let it melt. Add the flour and stir well to combine, then cook (keep stirring) for another minute or so. Slowly pour in the milk a little at a time, stirring after each addition to keep the sauce smooth. When all the milk has been added, bring the pan up to a simmer, stirring gently, then add the crumbled cheese. Continue cooking and gently stirring until the cheese has melted and the sauce has reduced and thickened a little, then season to taste with salt and pepper (you probably won't need much salt, thanks to the cheese). Serve straight away with the cooked and rested steaks.
Come and see us
Greendale Farm Shop
Sidmouth Road
Nr. Farringdon
Exeter
EX5 2JU
Opening hours
Mon-Sat 8am-9pm | Sun 9am-8pm