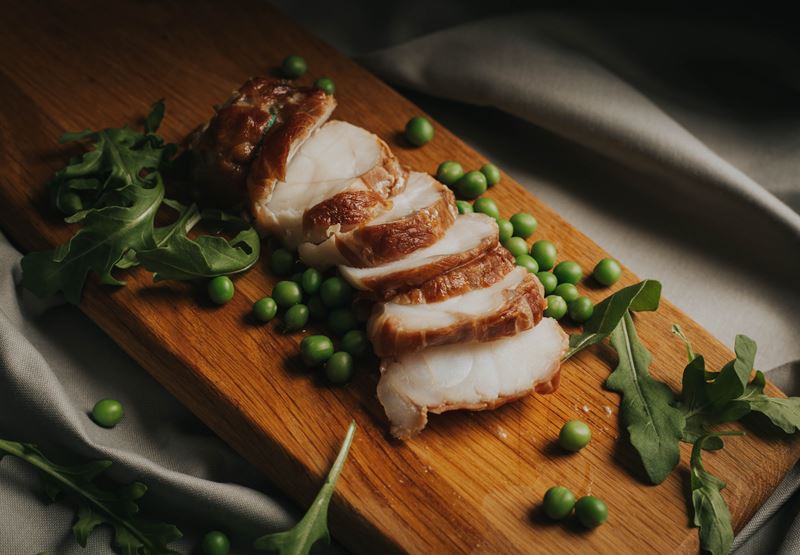 Monkfish with Parma Ham and Pesto
Great to look at and even better to eat, these Parma-ham wrapped monkfish parcels look way more labour-intensive than they are – perfect if you want to impress! Serve with some simply-dressed salad leaves and a wedge or two of fresh lemon. Serves 2.
Posted by:

John Williams

Posted on:
Method
Preheat the oven to 200°C (Gas Mark 6). Tip a good dollop – about one tablespoon - of pesto on to a saucer, then use the back of a spoon to spread a light layer of pesto over the top of each monkfish fillet (sounds like a faff, but tipping the pesto on to a saucer first will stop you accidentally putting the spoon back into the pesto jar after it has touched the raw fish).
Next, carefully wrap sheets of Parma Ham around each fillet, trying not to overlap them too much, then sit the fillets on a baking tray and put them into the hot oven for about 25 minutes; the fish will become white and opaque when cooked, and should flake easily.
Carefully cut each monkfish fillet into thick slices, then put one fillet on each plate with the salad leaves and serve straight away.
Be inspired…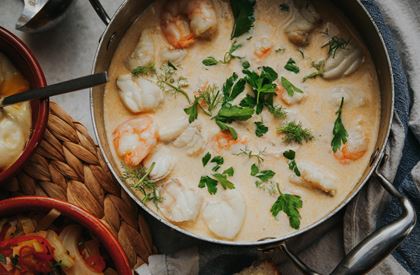 Originally from the Provence region of France, this fish stew is flavoured with a wonderfully aromatic garlic sauce, aïoli – if you have any extra aioli, it's delicious spread on crusty bread. We've used monkfish here, but most firm-fleshed white fish would also be fine.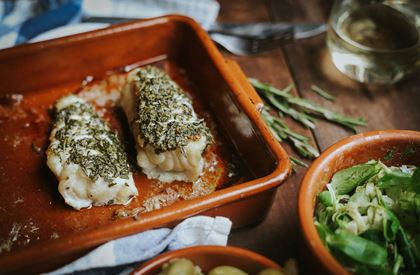 Monkfish pairs well with bold flavours – here, it's roasted in a simple but elegant herb rub. Serve with crushed potatoes and seasonal veg or salad for a satisfying meal.
Come and see us
Greendale Farm Shop
Sidmouth Road
Nr. Farringdon
Exeter
EX5 2JU
Opening hours
Mon-Sat 8am-9pm | Sun 9am-8pm