Beef steak and kidney - 4 x 440g
Product description
Hearty chunks of lean beef steak and tender kidneys, prepared by our skilled butchers and ready to take a starring role in delicious pies, casseroles and more.
£17.97 Was £18.92 - 5% savings
Be inspired…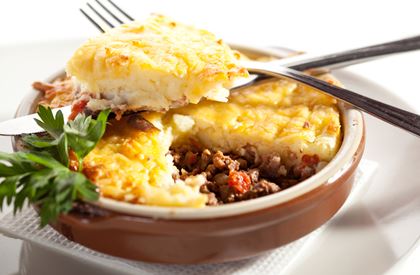 Comfort food at its delicious, savoury best! Cottage Pie freezes well, so you could make two and pop one in the freezer for an easy meal at a later date. Makes two generous servings.
Come and see us
Greendale Farm Shop
Sidmouth Road
Nr. Farringdon
Exeter
EX5 2JU
Opening hours
Mon-Sat 8am-11pm | Sun 9am-7pm