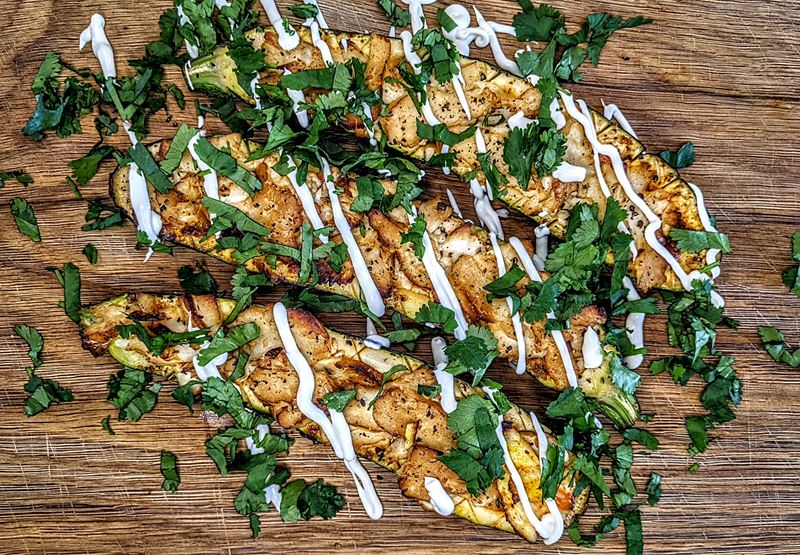 BBQ Diaries; Courgette Canoes with Halloumi
This is a serious veggie BBQ showstopper that's easy to prepare. The perfect side to a bring-and-share BBQ, or even the main event for a light BBQ lunch. The overall concept lends itself to a whole host of different fillings and toppings, but this is the combo I've gone for, which works beautifully. A drizzle of mayo and a garnish of fresh coriander to serve really finishes the dish perfectly. I must say the Greendale Sundried Tomato & Smoked Garlic Chutney is to die for and is the star of this dish.
Posted by:

John Williams

Posted on: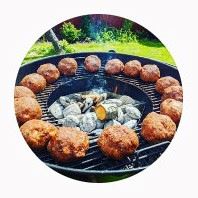 At Greendale we never get tired of the BBQ – there's always a good reason to fire up the grill as far as we're concerned, especially as we have such a great selection of fresh meat, fish and veg to play with! We recently asked Exeter-based grill guru, Simon Osmond (catch him on Instagram @bbqdiariesuk) to come up with some tasty BBQ recipe suggestions for our produce, and he didn't disappoint; as well as creating a delicious courgette and halloumi recipe and using our marinaded spatchcock chicken to make a superb summer meal, Simon has given us a chilli recipe that's changed the way we want to cook chilli forever (why didn't we think of cooking it like that?!).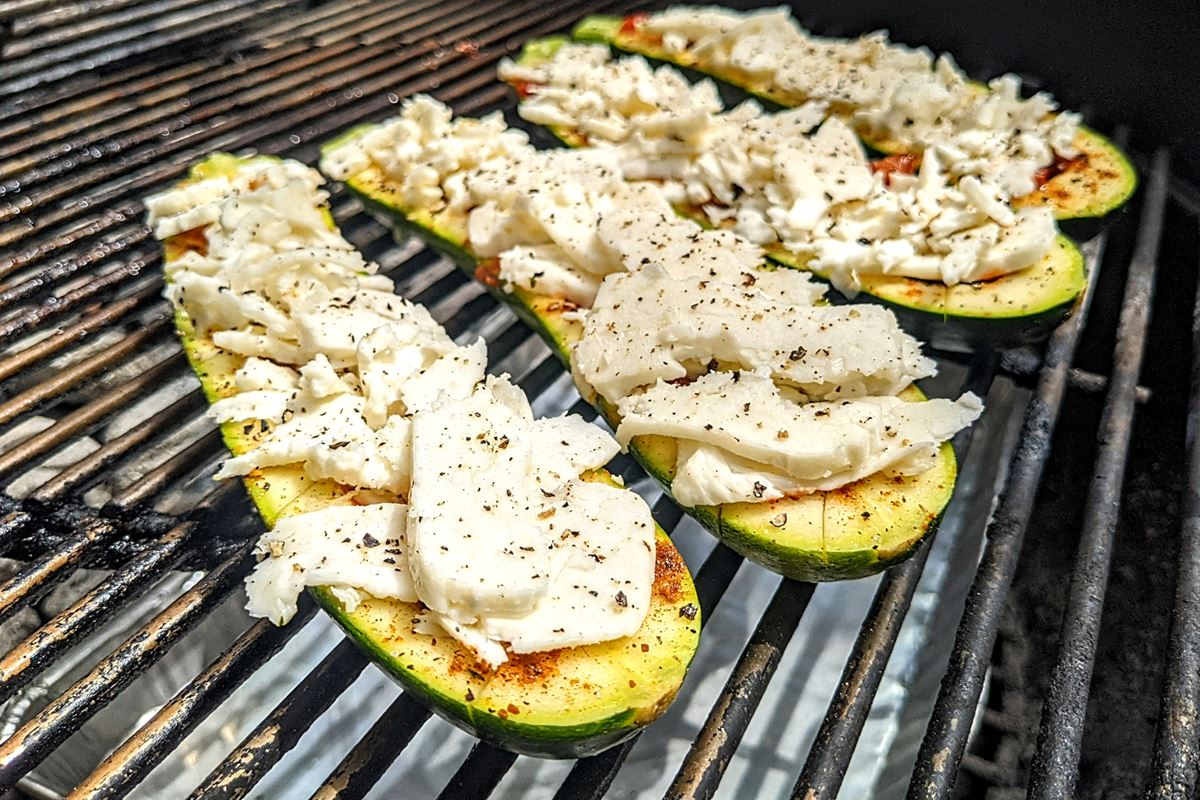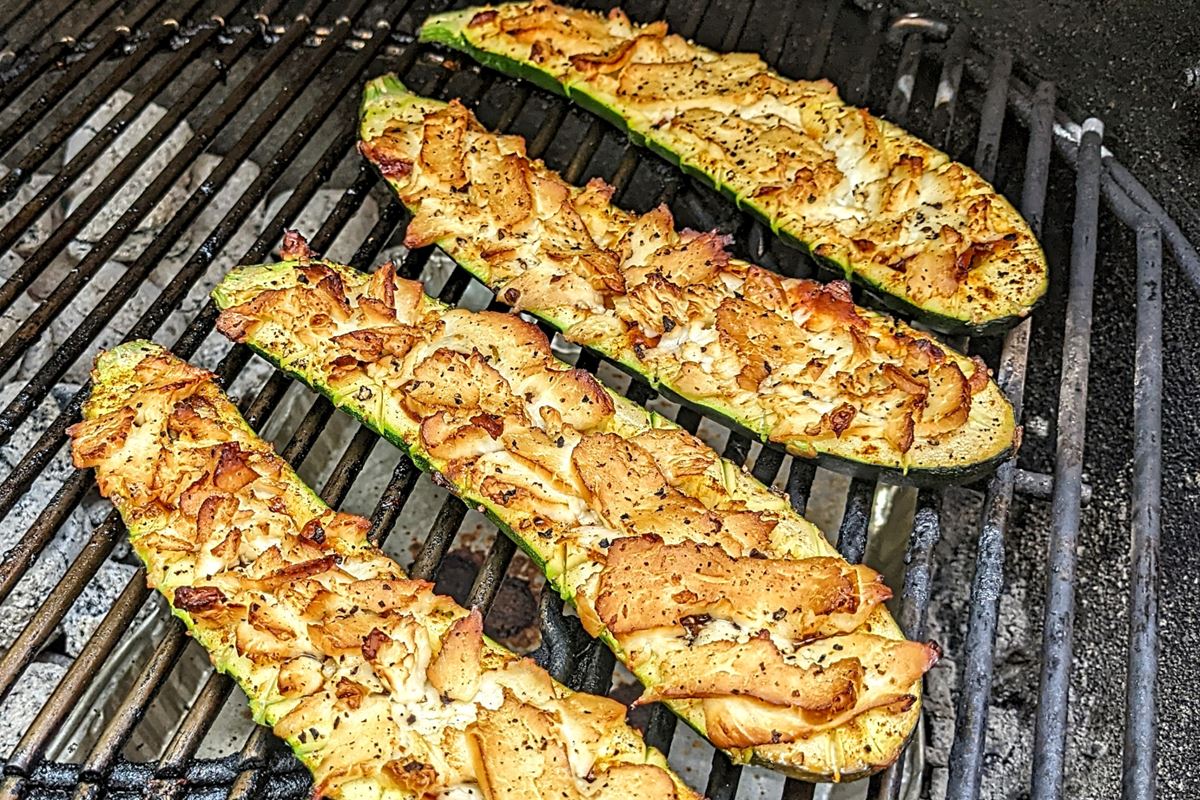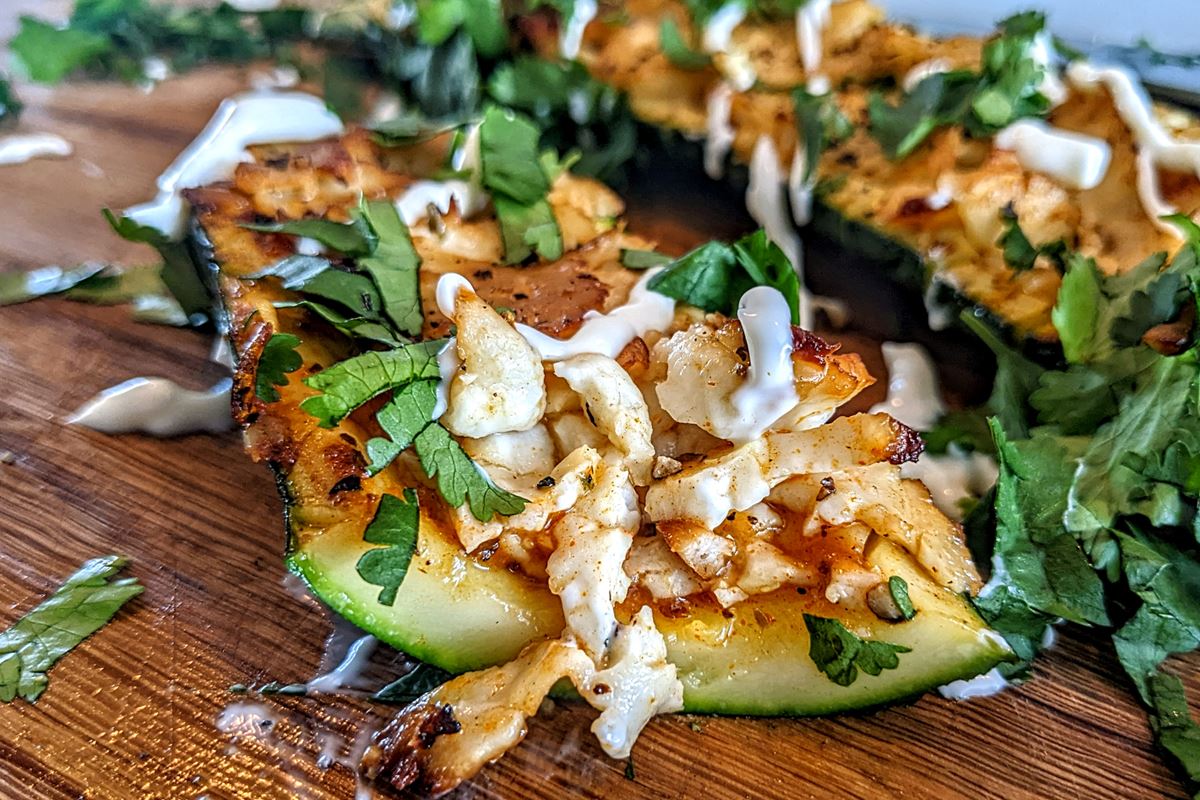 Ingredients
2 medium-large Courgettes
Greendale Sundried Tomato & Smoked Garlic Chutney
1 x 225g pack of Halloumi
Chermoula Spice Mix (optional)
Sea Salt & Freshly Cracked Black Pepper
Fresh Coriander, washed and chopped
Mayonnaise
Salt and pepper, to taste
Method
Halve your courgettes lengthways and use a teaspoon to scoop out the soft centres to create the 'canoes'. Score the courgettes lightly to help with absorbing the flavours. Add a generous pinch of salt and an optional little dusting of any spices you enjoy. I went for a chermoula spice mix, but you can easily pick up lots of ready-made spice mixes - this one is very similar to Ras El Hanout. Next, spread some chutney over the courgettes – not too much, as it'll overpower everything else, but enough to enjoy. Thinly slice the halloumi using a cheese slicer; I used the slicing part on the side of my box grater (the slices need to be thicker than grated cheese, so they have some body, but thinner than the usual thick BBQ halloumi slices, so that they'll melt quickly). Lay the halloumi slices over the courgette canoes as generously as you can, and top with a good amount of freshly ground black pepper.
Set up your BBQ with coals on one side, for direct and indirect cooking zones. Place the courgettes on the indirect zone of the BBQ and cook, lid down, for 20-25 minutes until the halloumi has melted but the courgette still has some structure to it (a little hit of woodsmoke adds an extra-special dimension here). Serve with a drizzle of mayo and a scattering of freshly chopped coriander.
Come and see us
Greendale Farm Shop
Sidmouth Road
Nr. Farringdon
Exeter
EX5 2JU
Opening hours
Mon-Sat 8am-10pm | Sun 8am-9pm