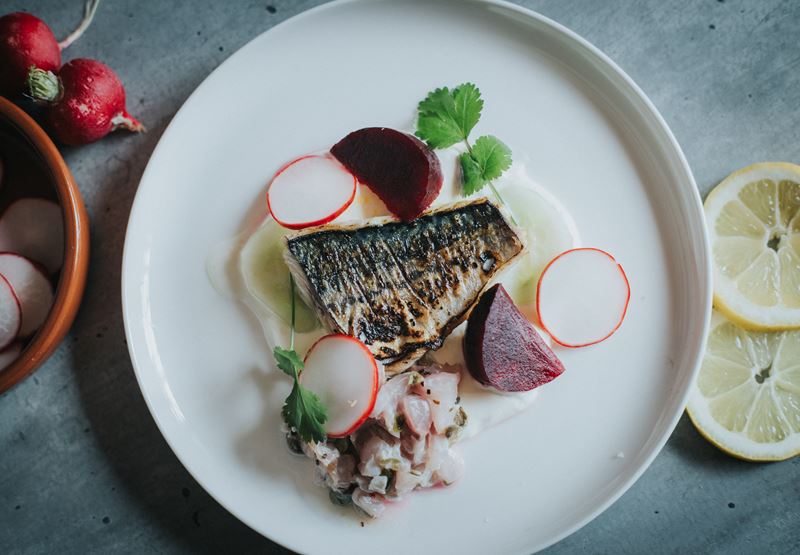 Ashburton Cookery School's Charred Mackerel Recipe
Posted by:

John Williams

Posted on: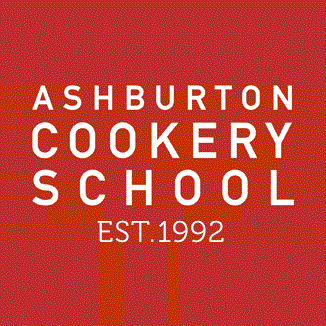 THE ASHBURTON COOKERY SCHOOL
The Ashburton Cookery School is one of the UK's top cookery schools offering inspirational cookery courses taught by their team of expert chefs. With over 40 cookery courses to choose from, designed to suit beginners as well as advanced home cooks they teach you to cook with imagination, passion and enjoyment. If you want to take your cookery skills to the next level they have a cookery course for you. Click here learn more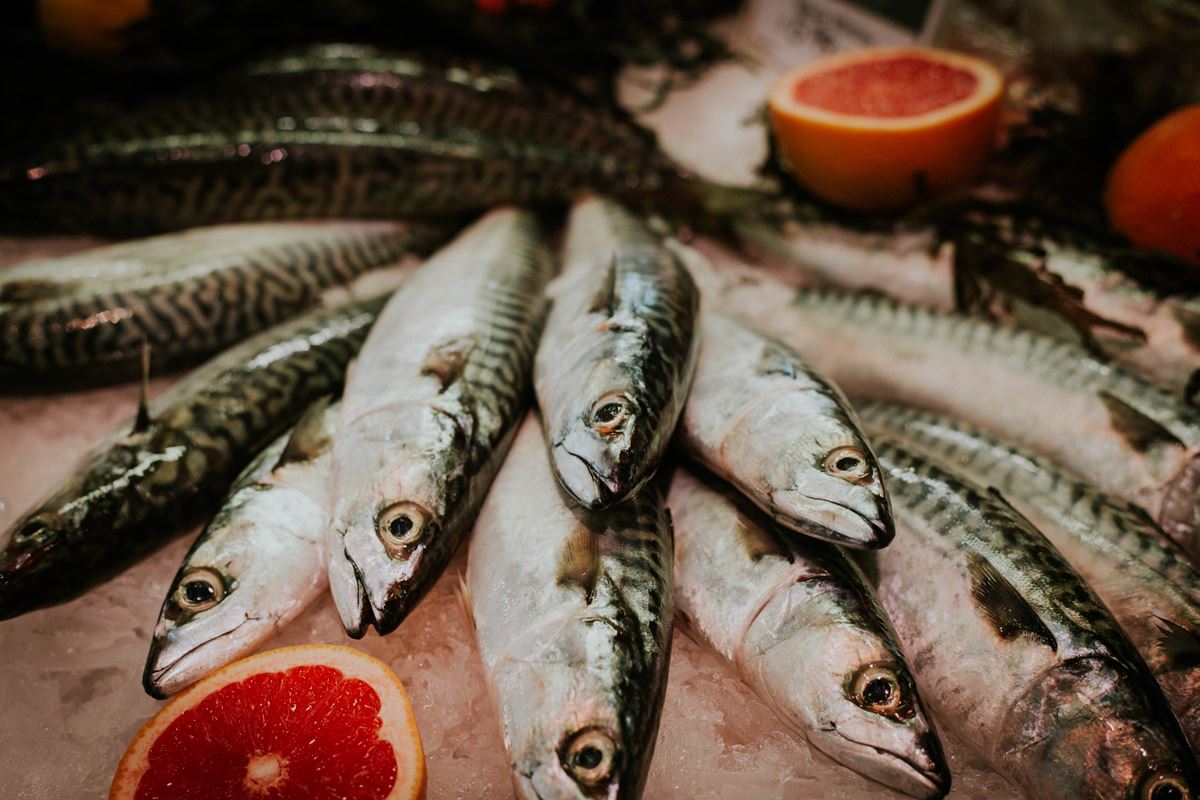 LOCAL MACKEREL
Our fishing vessels work out of Exmouth, Brixham and Newlyn, and operate in accordance with the Seafood Responsible Fishing Scheme. They keep us well topped up most days with a selection of fresh fish and shellfish, and a catch can often be on its way to the Greendale farm shop within hours of leaving the sea. If we can't catch it ourselves, we source only from trusted suppliers with standards as high as our own. 
Ingredients
Pickled Baby Beetroot and Radish
4 baby beetroots
8 radishes
150ml white wine vinegar
200ml water
1 tsp. salt
2 tsp. honey
1 tsp. coriander seeds
1 tsp. mustard seeds
1 tsp. black peppercorns
Cucumber Jelly (minimum size batch)
1 cucumber
50g caster sugar
100ml water
5g dill
3.5g agar agar

Mackerel Tartare (serves 2)
1 mackerel fillet
2 small shallots, finely chopped
1 lemon (zested and juiced)
2 tbsp. chives, finely chopped
2 tsp. capers, finely chopped
Sea salt and cracked black pepper
Charred Mackerel (serves 2)
½ mackerel fillet (pin boned)
Olive oil
Sea salt and cracked black pepper
Wasabi Crème Fraiche (serves 2)
• 50g crème fraiche
• Wasabi
• Juice of ½ lemon
• Seasoning
• 50ml double cream


Method
Pickled Baby Beetroot and Radish (serves 2)
1. Boil the beetroots until tender, refresh into cold water, strain and peel when cool enough to handle.
2. Prepare the radishes as demonstrated, place into a separate bowl from the beetroot.
3. Toast the seeds in a dry pan until they start to pop.
4. Add the water, vinegar, salt and honey and bring to the boil. Once boiled, pour half over the cooled beetroot and cover with a lid to create a good seal. Pour the remaining liquor over the radishes and cover.
5. Leave out at room temperature for at least an hour to allow to pickle.
Cucumber Jelly (minimum size batch)
1. Place the sugar, water and dill into a pan and bring to the boil. Take off the heat and leave to infuse for 5 minutes while you prepare the cucumber.
2. Remove the seeds from the cucumber and chop into even sized pieces, place into a blender.
3. Strain the liquid, add to the blender with the cucumber and blend on high power until smooth.
4. Pass through a fine sieve and muslin into a pan. Add the agar agar and bring to the boil to activate, pour onto a level tray and chill for 30 minutes.
Mackerel Tartare (serves 2)
1. Chop the mackerel into small pieces and mix with the rest of the ingredients.
2. Mix in the lemon zest and half the juice, adjust the seasoning to taste. Add more lemon juice if required.
3. Leave to marinade for 30 minutes in the fridge before wrapping in cucumber jelly.
Charred Mackerel (serves 2)
1. Pre-heat the oven to 200°C, place the mackerel fillet onto a baking tray, rub lightly with olive oil and blow torch the skin until a charred look is achieved.
2. Place into the oven for 4 minutes, remove from the oven and char the flesh side with the blow torch, leave to sit while you assemble the dish.
Wasabi Crème Fraiche (serves 2)
1. Place the crème fraiche, double cream and lemon juice into a bowl and whisk until semi whipped.
2. Add the wasabi to taste. Season and refrigerate.
Be inspired…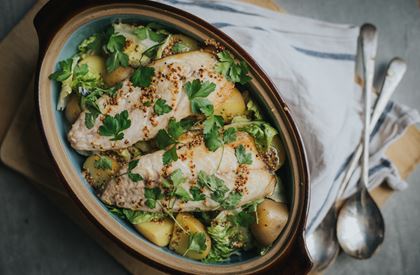 Eating seasonally doesn't mean limiting your diet to a few dull recipes, as this delicious dish attests. Mackerel and new potatoes are plentiful in the UK in spring; they work beautifully together in this light but satisfying salad.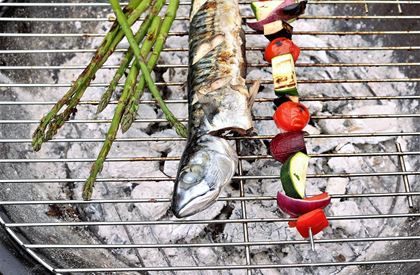 Summer evenings are perfect for laid-back beach barbecues, and fresh Mackerel is an ideal candidate for cooking over charcoal, as the heat renders its rich flesh deliciously moist. Here's a simple recipe for barbecuing a whole fish (allow one Mackerel per person).
Come and see us
Greendale Farm Shop
Sidmouth Road
Nr. Farringdon
Exeter
EX5 2JU
Opening hours
Mon-Sat 8am-10pm | Sun 8am-9pm