Product description
Most beloved of berries, the Strawberry combines good looks, great taste and a delicious fragrance. Picked from either Cheddar Valley or Exeter, for maximum flavour, store them in the refrigerator and bring up to room temperature before eating (handle gently to avoid bruising).
Be inspired…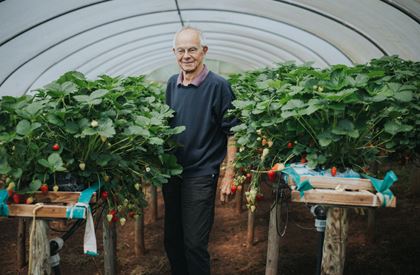 Based just outside Exeter, Paul and his family have been growing delicious strawberries for decades.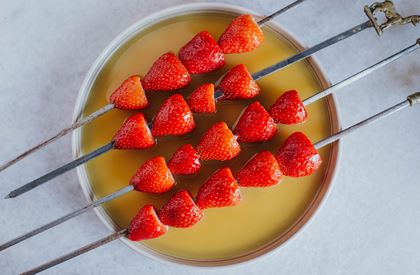 OK, so it's just a posh way of saying 'strawberries on a skewer', and there are only two ingredients, but there's a luxurious feel to this recipe.
Come and see us
Greendale Farm Shop
Sidmouth Road
Nr. Farringdon
Exeter
EX5 2JU
Opening hours
Mon-Sat 8am-8pm Sunday 9am-6pm