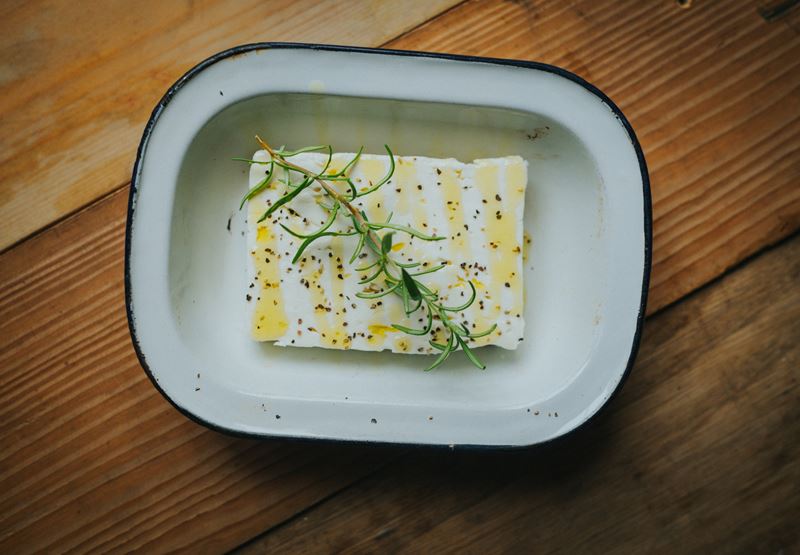 Baked Feta Recipe
Definitely one of those 'why have I never tried this before?!' dishes, baked feta is a great way to boost the meat-free offering at your table. Totally different to uncooked feta, it's delicious in its own right, and guaranteed to have guests requesting the (very simple) recipe!
Posted by:

John Williams

Posted on:
Method
To bake one 200g block of feta cheese:
Preheat your oven to 200[degrees symbol needed]C (Gas Mark 7). Lightly oil a small baking dish (one that will fit the feta block snugly) and place the cheese flat in it. Gently bruise a couple of sprigs of fresh thyme or a sprig of fresh rosemary and lay the herbs on top of the cheese, then grind over some black pepper (you won't need any salt) and drizzle over 2tsp of olive oil. Place in the hot oven and bake until lightly golden, then serve warm in its dish, with a spoon for diners to help themselves. Serves 2 or 4 as a side dish.
Come and see us
Greendale Farm Shop
Sidmouth Road
Nr. Farringdon
Exeter
EX5 2JU
Opening hours
Mon-Sat 8am-9pm | Sun 9am-8pm