Lemon sole fillet - 4 x 150g
Product description
Delicately flavoured with sweet, white flesh, Lemon sole is best paired with lighter flavours and cooked simply.
£28.65 Was £30.60 - 6% savings
Be inspired…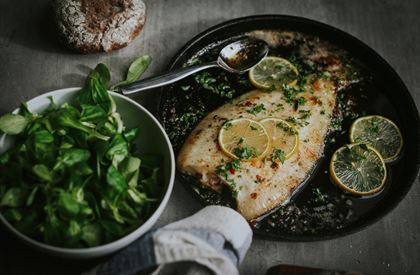 Flatfish lend themselves beautifully to being cooked whole, as this tasty, faff-free recipe from celebrated chef Mitch Tonks illustrates. Serve with plenty of bread for mopping up all the delicious juices.
Come and see us
Greendale Farm Shop
Sidmouth Road
Nr. Farringdon
Exeter
EX5 2JU
Opening hours
Mon-Sat 8am-11pm | Sun 9am-7pm