Local Pumpkins (Local Delivery/Collection Only)
Product description
***Please note: Pumpkins are only available for local delivery and click and collect.***
Pumpkins are a good source of iron, zinc, and fibre, as well as Vitamin C and beta carotene. Their mild, slightly nutty-tasting flesh is perfect in all manner of savoury or sweet dishes.
Be inspired…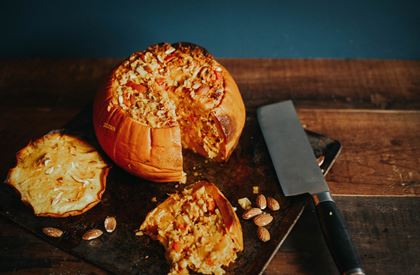 An impressive-looking (and delicious) vegetarian centrepiece for any autumn table! Serve this baked pumpkin with salad leaves or green veg and some plain yoghurt for a hearty, healthy meal.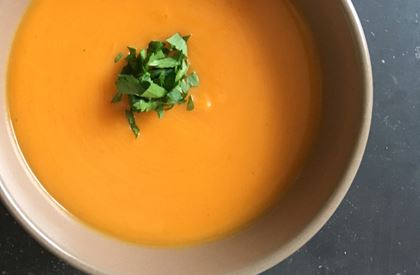 The UK has a fairly short pumpkin season, but there are lots of beautiful, delicious-tasting varieties out there. Leave the giant orange jack-o'-lanterns at the supermarket, and seek out the smaller, sweeter pumpkins and squashes for this richly coloured autumnal soup. Serves 4.
Come and see us
Greendale Farm Shop
Sidmouth Road
Nr. Farringdon
Exeter
EX5 2JU
Opening hours
Mon-Sat 8am-10pm | Sun 9am-10pm