Packaging
Your order is made up the day before your requested delivery date and sent by overnight courier. Our fresh produce is bagged and ready to cook or freeze on delivery. All your fresh meat and fish will be vacuum packed and labelled with 'use by dates'. As soon as the meat or fish is vacuum packed, we will place it in an insulated polystyrene box, securely wrapped in ice packs and bubble wrap to keep it cool and in perfect condition.
Vacuum Packing
We use professional vacuum-packing machines to extract all the air from your packs of meat and seafood. We vacuum pack our fresh produce because:
It's the natural way to keep meat fresher for longer
It prevents juices from escaping, so it keeps meat succulent
Vacuum-packed products take up very little room in the fridge or freezer
The special packaging helps to protect meat and seafood from knocks
The packs are clean and easy to handle
Our heavy-grade vacuum packs are suitable for home freezing and thawing.
POLYSTYRENE BOXES
Here at Greendale we use expanded polystyrene (EPS) boxes to transport our fresh produce. After testing many different options we've found these boxes to have consistently kept our food fresh even during the summer months. We use polystyrene boxes because:
98% Air - Expanded polstyrene (EPS) is 98% air. It is a rigid, cellular plastic with a closed foam structure of microscopically small air bubbles.
100% Recyclable - Thousands of tonnes of expanded polystyrene are recycled every year in the UK.
Lightweight - This packaging material reduces your fuel consumption, positively contributing to your sustainability targets.
Insulating - The structure of EPS makes it a simple, effective insulator that can be used to keep products hot or cold. EPS has an average thermal insulation rate of 0.037W (m.k.) at 15g density.
Protective - EPS absorbs shock. It is used in bicycle helmets, child car seats and to package fragile and high value items. EPS is abrasion resistant. The soft surface of EPS cushions products and prevents scratching or damage.
Water resistant - EPS is naturally buoyant and water resistant.
Reassuring Appearance - EPS has a clean, hygienic appearance making it perfect for packaging fresh food items.
Inert - EPS is completely inert. This makes it a good packaging material for food items. If it gets wet, it does not dissolve and release potentially damaging chemicals onto your produce.
Sustainability - EPS is manufactured using steam and is 98% air makes it a uniquely resource-efficient material.
Recycle or reuse your Polystyrene boxes, click here for more information.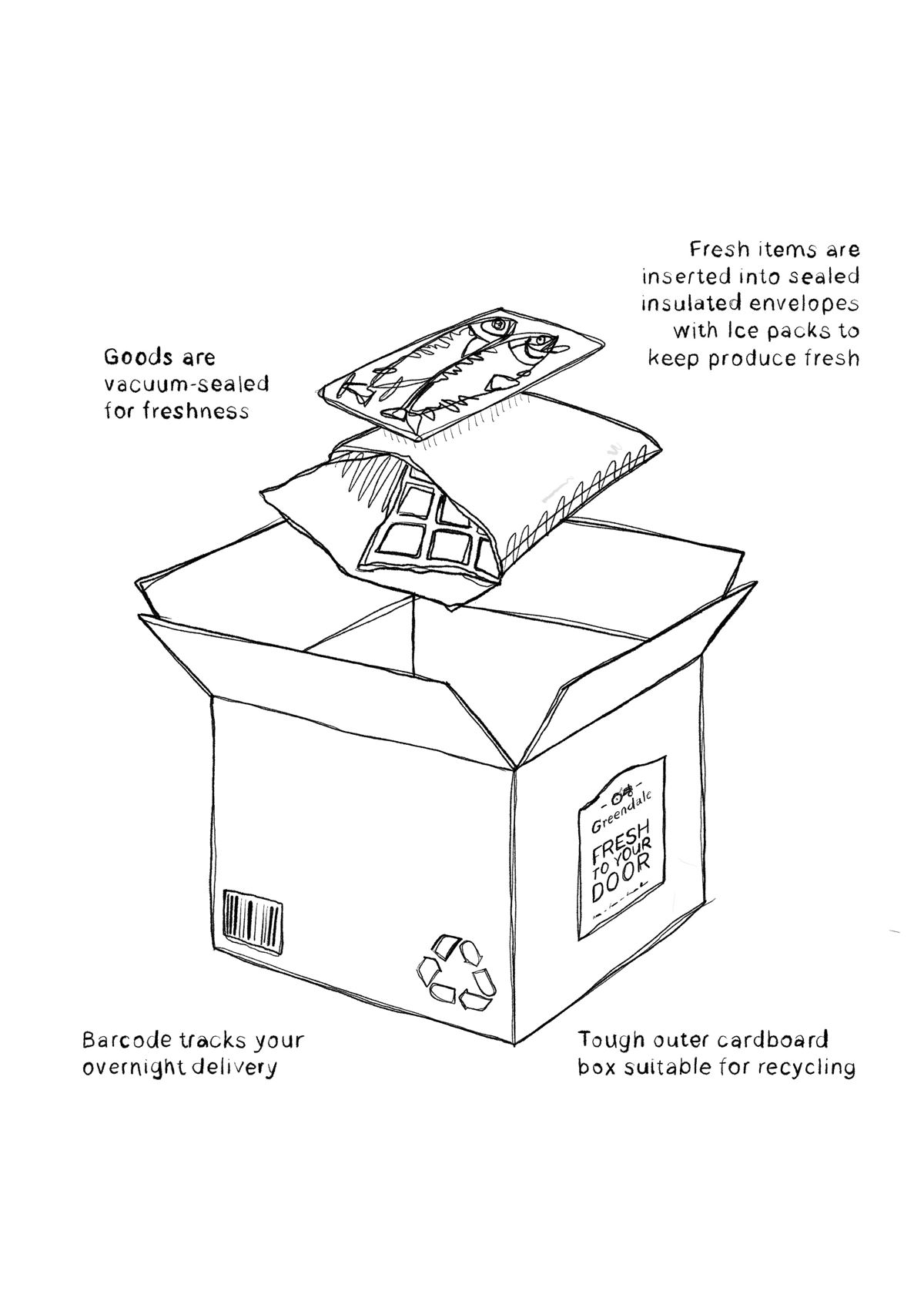 Come and see us
Greendale Farm Shop
Sidmouth Road
Nr. Farringdon
Exeter
EX5 2JU
Opening hours
Mon to Sat 8am - 8pm , Sun 9am- 6pm