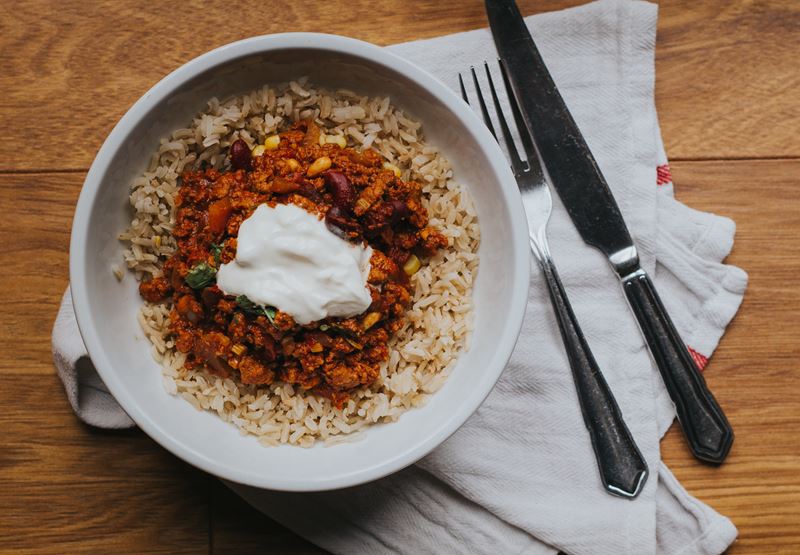 Easy Chilli Con Carne
This recipe is a basic version of a culinary classic, which you can adapt and tweak to your taste. Chilli Con Carne is quite a 'personal' recipe – some people like it really fiery, some like to add a special mix of veg to the sauce, while others will grate in a little dark chocolate. We've used lean Greendale Minced Beef, to keep the fat content low; brown rice and a cooling dollop of natural low-fat yoghurt would make healthy accompaniments.
Posted by:

John Williams

Posted on:
Ingredients
1 Red Onion, peeled, trimmed and finely diced
2 cloves Garlic, peeled and finely sliced
2 tbsp Light Olive Oil
500g Greendale Minced Beef
1 tsp Smoked Sweet Paprika
½ tsp Chipotle Chilli Flakes (or adjust to taste)
½ tsp Ground Cinnamon
½ tsp Ground Cumin
500ml hot Stock (beef, chicken or vegetable are all fine)
2 tbsp Tomato Purée
1 x 400g tin Chopped Tomatoes
400g tin Kidney Beans, drained and rinsed
Sea Salt and freshly ground Black Pepper
Fresh Coriander, washed, leaves picked and roughly chopped
Method
Place a large saucepan over a medium heat and pour in the oil, then add the garlic and onion and cook for about 5 minutes, stirring regularly. When the vegetables are starting to soften, add the minced beef to the pan and cook for 5 minutes, turning it so that it browns nicely all over. Add the paprika, chilli flakes, cinnamon, cumin and about two tablespoons of the stock to the pan and cook for a couple of minutes, then add the tomato purée and cook for another minute or so. Next, tip the chopped tomatoes and stock into the pan and stir gently to ensure everything is well combined. Bring the pan up to the boil, then reduce the heat and leave it to simmer gently for about 25 minutes, stirring every so often (this is a good time to cook your rice). 
Stir the drained beans into the Chilli mixture and cook for another couple of minutes, to ensure the beans are warmed through, then check the seasoning and add more salt or pepper if you think it needs it. Serve the Chilli piping hot, on a bed of rice with the coriander leaves scattered over the top.
Be inspired…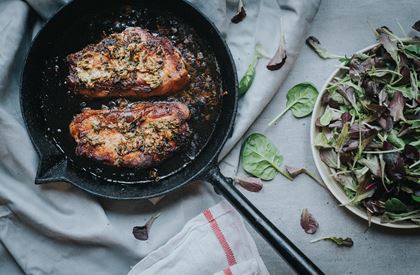 Lean and tender, the pork loin pairs beautifully with the aromatic herbs - serve with a simple green salad and some baby potatoes to help soak up the tasty juices.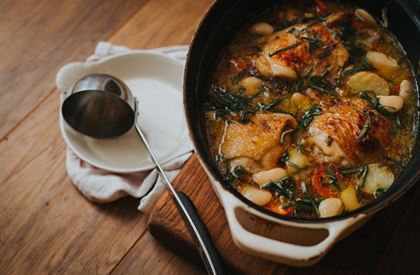 Savoury and satisfying, this light chicken stew is high in protein and full of tasty veg. Relatively quick to make, it's great for a simple midweek meal – you can have it on the table in about half an hour.
Come and see us
Greendale Farm Shop
Sidmouth Road
Nr. Farringdon
Exeter
EX5 2JU
Opening hours
Mon-Sat 8am-8pm Sunday 9am-6pm