Meet the master Fishmonger
At the Greendale farm shop, our friendly and approachable fishmongers are a great source of knowledge. Whether you'd like to learn more about the different types of fish on offer, or if you'd just like to know more about preparing it, David and his team are here to help. During a rare quiet moment, we asked David to tell us a bit more about his work at Greendale and give us his thoughts on traceability, super-fresh fish and his personal favourite…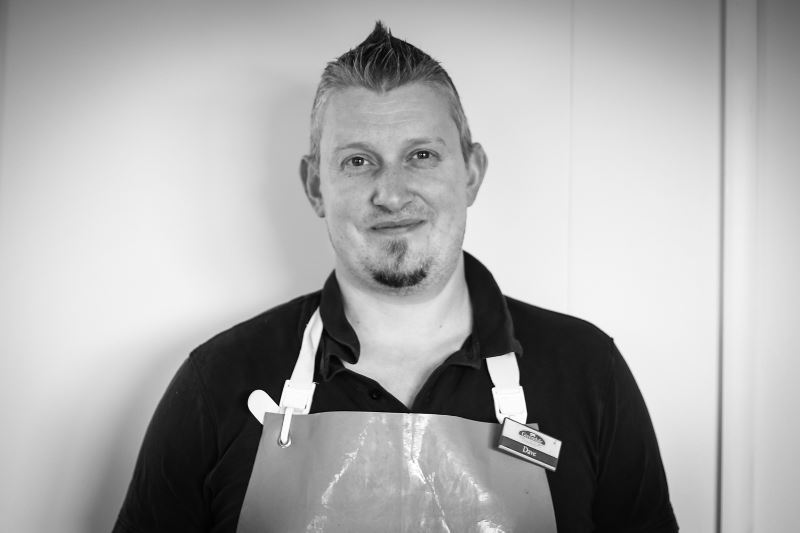 About our fishmonger
Q. What do you like about being a Fishmonger at Greendale?
A. I like the fact it's a busy counter with a huge selection that comes in so fresh - you never really know what is going to come through the door. Also, I like the banter with customers,many of whom have been Greendale customers for six or seven years.
Q. Can you tell us about the provenance of the fish on the counter, i.e. its journey from sea to counter? Is there anything about this process that you think makes Greendale fish taste better than competitors' offerings? 
A. The main bulk of Greendale fish is bought from our own fleet, through auction at Brixham fish market. This method gives our skippers a fair price for their catch, as they themselves depend on the final sale price, too. The fish then goes straight to the farm shop on the same day, to be sold on the counter. It's accompanied by paperwork showing which boat the fish have come from. Many other fishmongers don't buy so directly – quite often they get their fish a day or two after the auctions, because the fish goes first to a merchant, who then sells it to the fishmonger. Greendale also buys from a couple of smaller rod-and- line boats in Exmouth; buying this way means we bypass the market system and receive fish as and when it's caught, sometimes a couple of days before it would normally be sent to Brixham to be auctioned. Both these methods of supply get fresh fish straight to the shop in the fastest possible time, as there are no 'middle men' to increase the time and price. Also, traceability is guaranteed, with Greendale being the only one in the chain after the auctions. Again, many other fishmongers probably don't get to find out which boat - or even which auction – their fish has been bought from.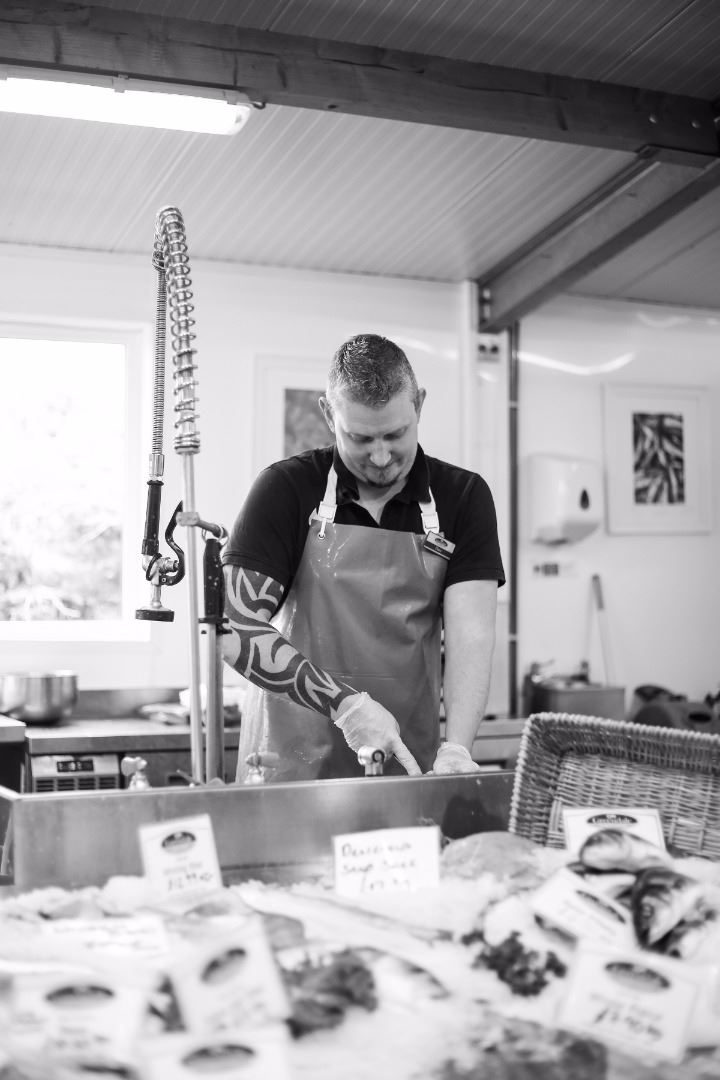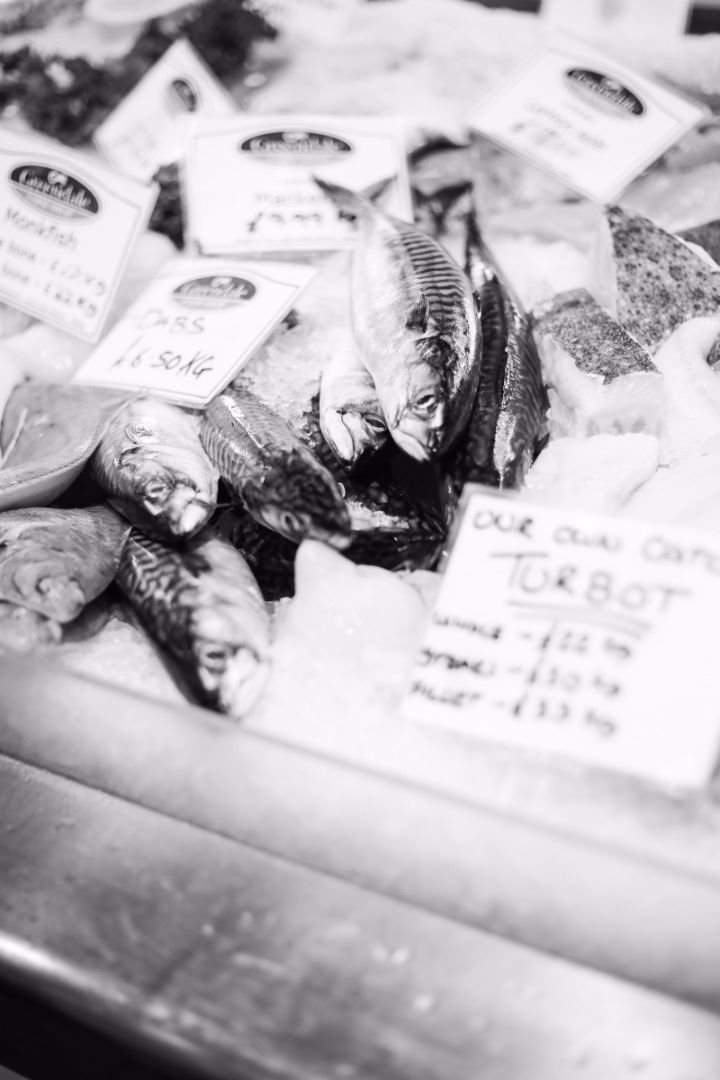 Q. Do you think that the traceability of the fish is important – do customers ask about it?
A. Traceability is imperative for a food business. Customers are becoming more and more focused on where the fish has come from, especially after all the food scares that have come to light over the years. Good traceability means that, if there is a problem, then the product involved can be traced back down the supply chain quickly, and the issue resolved in good time.
Q. Are you concerned about sustainability?
A. I personally am concerned about sustainability. If fish is not caught with this in mind, then it's very simple; in years to come I will have less fish to sell, and maybe no job! The MSC accreditation scheme is a step in the right direction, and we do stock a fair few items which carry the MSC badge of approval. We also sell fish caught using low-impact methods, e.g. rod-and- line or hand diving. 
Q. Do you have a favourite fish, and why?
A. I love mackerel; it's good for you, reasonably priced and very tasty. It reminds me of my childhood, when I would go fishing with my father and grandpa on summer camping holidays and bring back the catch for the whole family - and even other campers - if we got lucky 
Q. Are there any questions Greendale customers ask a lot?
A. Yes. I'm often asked about the provenance of our fish. The short supply chain I've just described means I can reassure customers that we know the boats that caught their fish (we even know the skippers), we know where it was caught, and we know where it was landed. It's a bit like a butcher knowing the farmer and abbatoir who supply his meat. We're also asked about sustainability, and I am able to tell customers that the main bulk of our products are sustainably sourced and bought from vessels with low-impact fishing methods or MSC accreditation.
Q. Some fish are frozen at sea. Does this mean they're fresher than fresh-caught but unfrozen fish?
A. In certain high-volume supermarkets the fish on the counter can be a week old or more (due to the distribution and logistics), so yes; in that instance, frozen will be the freshest, However, at Greendale we have the freshest fish possible, due to our buying methods, and customers will have a few days to eat it before it's past its best. 
Q. Do you sell any unusual kinds of fish on the counter? 
A. We sell many unusual items, like octopus, gurnard, sea vegetables, whelks, Arbroath smokies and many more.
Q. How long have you been a fishmonger?
A. 12 years.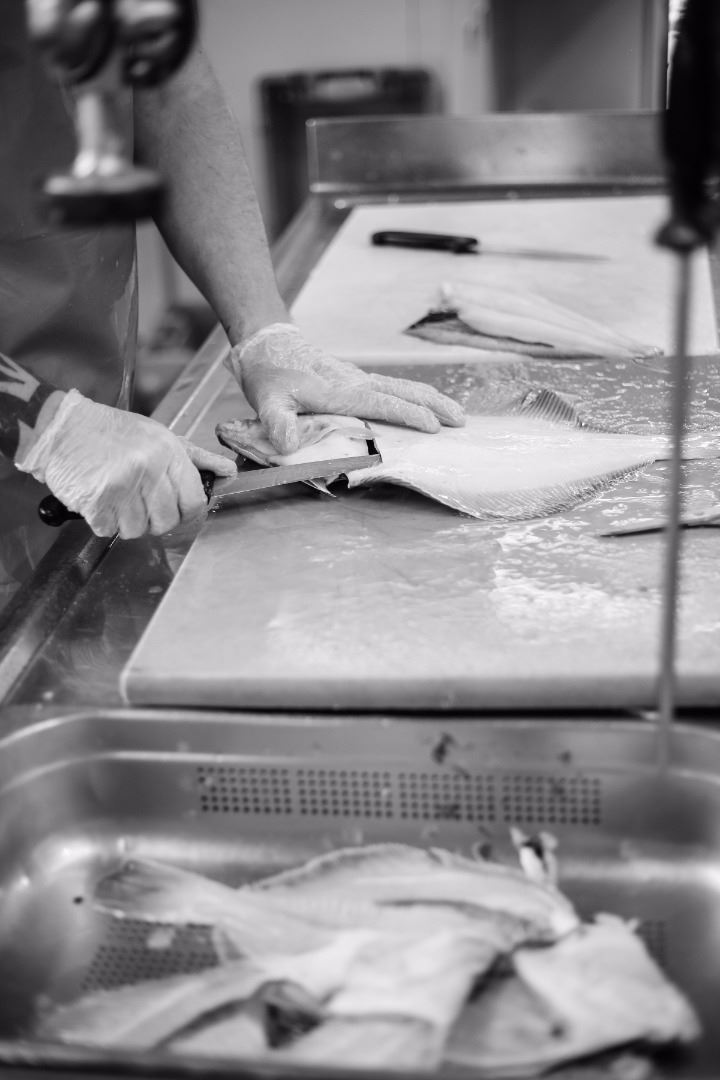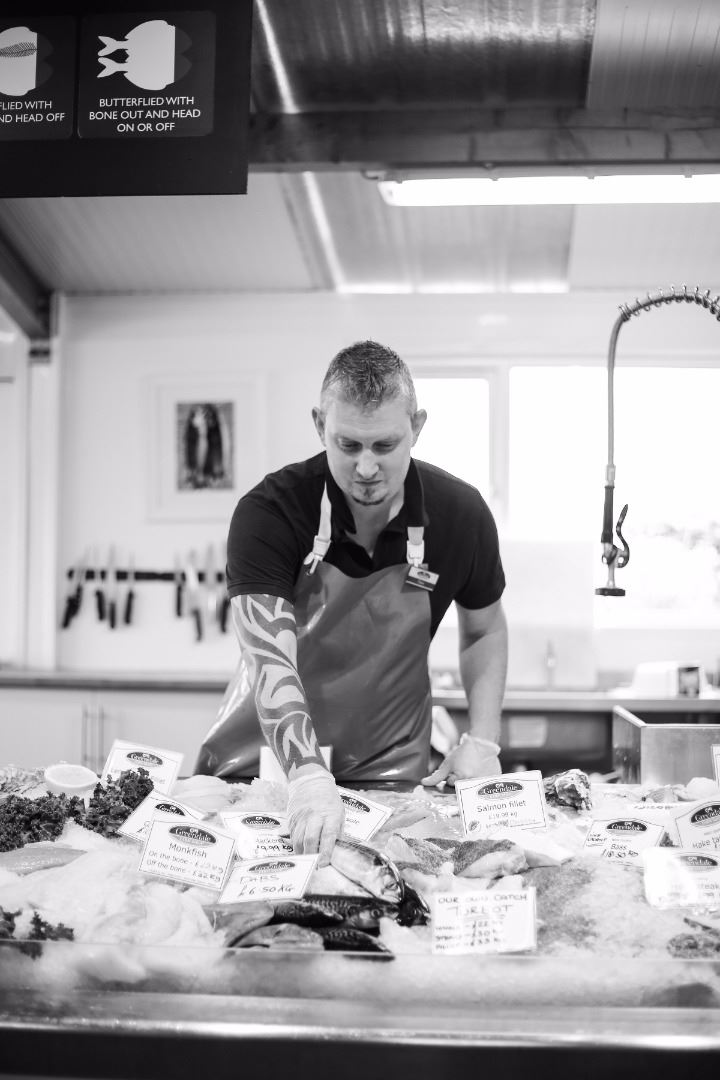 Q. If I only want to buy fish in season, what should I buy when?
A. If you love fresh fish but you're not sure of their seasonality, the Marine Conservation Society has a really handy seasonality table you can check. You can find it at: www.mcsuk.org/downloads/fisheries/BuyingFishInSeason.pdf
Q. How long will my fresh fish keep?
A. Your fish will keep a good few days in the fridge.
Q. Can I freeze my fish?
A. Yes, you can freeze white fish for six months and fatty fish for two to three months. It's worth knowing that these guidelines are for quality only - most fish will still be edible a lot longer, but the flavour and texture will deteriorate. 
Q. How do you tell when fish is perfectly cooked?
A. Raw fish is translucent in colour. At the point of being cooked it turns white - a bit like an egg white!
Q. Which companion foods go well with fish?
A. Most green vegetables, potatoes in many forms, gently-flavoured herbs such as Dill and Parsley… Lemon and garlic also complement fish really well.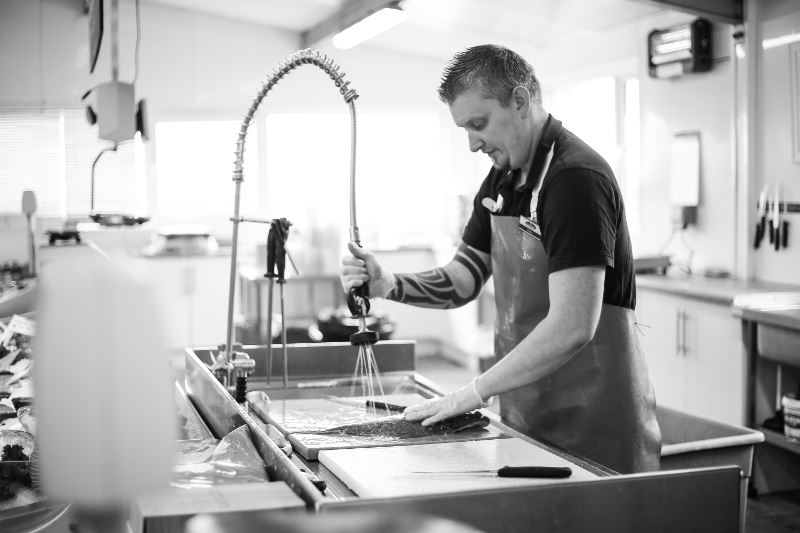 Come and see us
Greendale Farm Shop
Sidmouth Road
Nr. Farringdon
Exeter
EX5 2JU
Opening hours
Mon-Sun 7am-10pm