Meet the Master Butcher
Greendale's master butchers prepare all our meat on-site at the farm shop. With years of experience, they are always on hand to help customers with expert advice about choosing the right cut of meat and the best way to cook or prepare it. If you're buying online, rest assured that this same expertise has been put to good use to ensure your purchase is exactly right; you'll find all of our meat is available in a wide range of cuts and portions, ready-packed for fast delivery.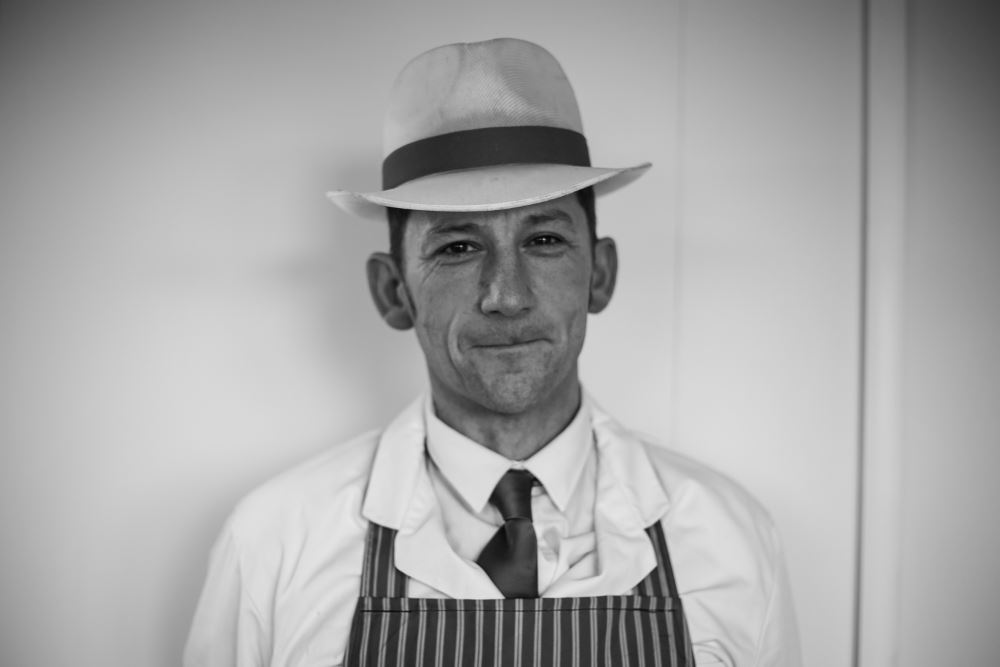 About our master butcher
Having worked as a butcher for 34 years, Richard, our Master Butcher, is full of the enthusiasm found only in those who genuinely love their job. We caught up with Richard and asked him to share some of his expertise.
Q. What do you like about being a Butcher at Greendale?
A. I like the fact we deal with the carcasses from start to finish. This means we can sell to the public with great confidence. We take the time to produce finished products we are all proud of.
Q. Can you tell us about the provenance of the meat on the counter, i.e. its journey from farm to counter? Is there anything about this process that you think makes Greendale meat taste better than competitors' products?
A. All of our main meats (beef, pork and lamb) come from our own farm land. It is specially selected for us by our experienced famers. We only use our local abattoir at Ottery St. Mary, just a very short distance from our land. This help to prevent the animals from getting stressed, which in turn leads to a better product. The beef is the product we give the most hanging time - 21 days before we start cutting and preparing – and this three-week dry ageing period ensures we have an extra tasty and tender product.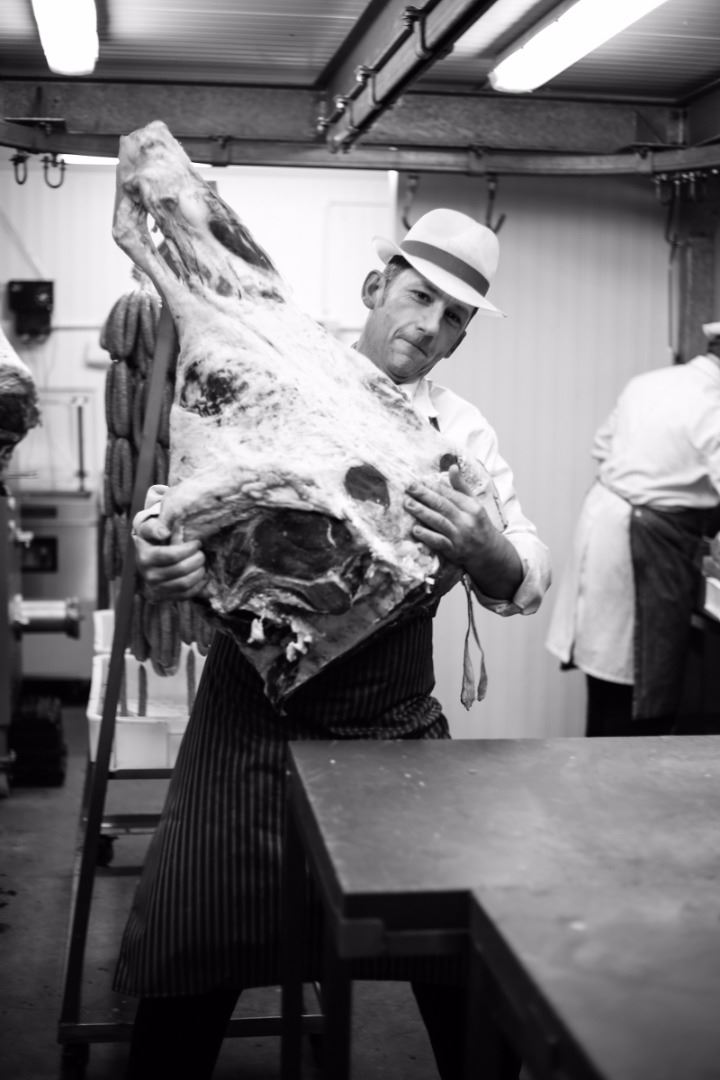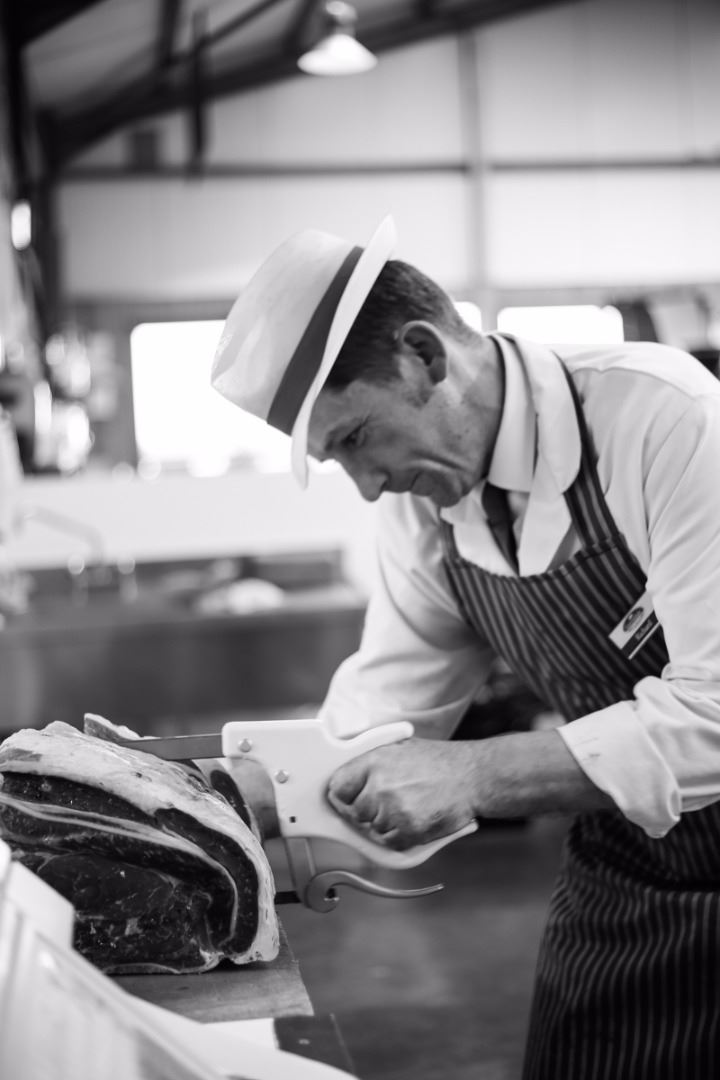 Q. Do you think that traceability of the meat is important – is it important to know where and how the animals have been raised?
A. One of the main questions we get asked is "Where does your meat come from?" It is so important everyone is thinking about this. There are so many places around that can't answer honestly, but farm shops around the country are only too happy to talk about their provenance.
Q. Do you have a personal 'Butcher's Philosophy'?
A. If I have a philosophy, it's 'quality at affordable prices'. If we keep our products and prices right, we will benefit from repeat trade. Repeat trade means we are getting it right. Nose-to- tail butchery is at the heart of what we do. There are so many different cuts available with the correct cooking. Even the cheapest cuts can be amazing. 
Q. Do you have any favourite cuts of meat, and why?
A. One of my favourite cuts is shin of beef. Slow-cooked in a mushroom sauce, it's full of flavour and just flakes apart. On the whole I prefer simpler cuts - lean diced beef makes for great stews and casseroles, and my freezer always has some packets of extra lean mince in it, it's perfect for spag bols and cottage pies. For a treat, my choice would be a tender sirloin steak - medium cooked for me, well done for my wife – with just enough fat to keep it juicy, but not too much to put anyone off.
Q. Can you share any favourite recipes?
A. Something I love to do alongside my steaks is to grab a frying pan, just put a small amount of vegetable oil in, then chop onions, mushrooms and peppers and lightly fry them all together for 3-4 minutes. Peel and chop some tomatoes and put them in the frying pan, then simmer for a further 3-4 minutes, stirring occasionally. Serve your steaks and cover them with the mixture - lovely!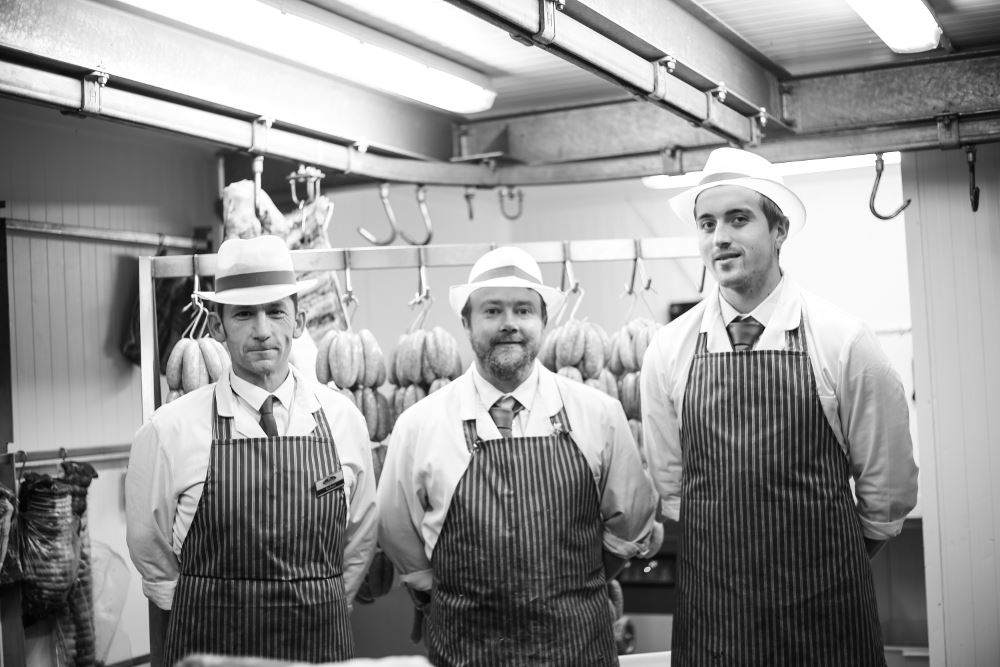 MEET NeIL
Having worked as a butcher since he was 17, Neil is an experienced and valued member of the team. Neil is hard-working and passionate about his job, but we managed to persuade him to stop for five minutes while we asked him a few questions about being a Greendale Butcher.
Q. What do you like about being a Butcher at Greendale?
A. I like the friendly atmosphere here at the Greendale Butchers. We work extremely hard but have time to share a joke or two.  
Q. Do you have a personal 'Butcher's Philosophy'?
A.My philosophy is pretty simple, really; 'Have pride in what you prepare and sell'.
Q. Do you have any favourite cuts of meat, and why?
A. My favourite cut would be the shoulder of lamb. The cut lends itself brilliantly to slow cooking creating delicious flavour and juiciness throughout the joint.
Q. Can you share any favourite recipes?
A. I would have to say that Chicken and Smoked Bacon Pie [no quote marks around pie name needed] is up there. Luckily I have access to amazing ingredients from the counter, which makes this pie even tastier.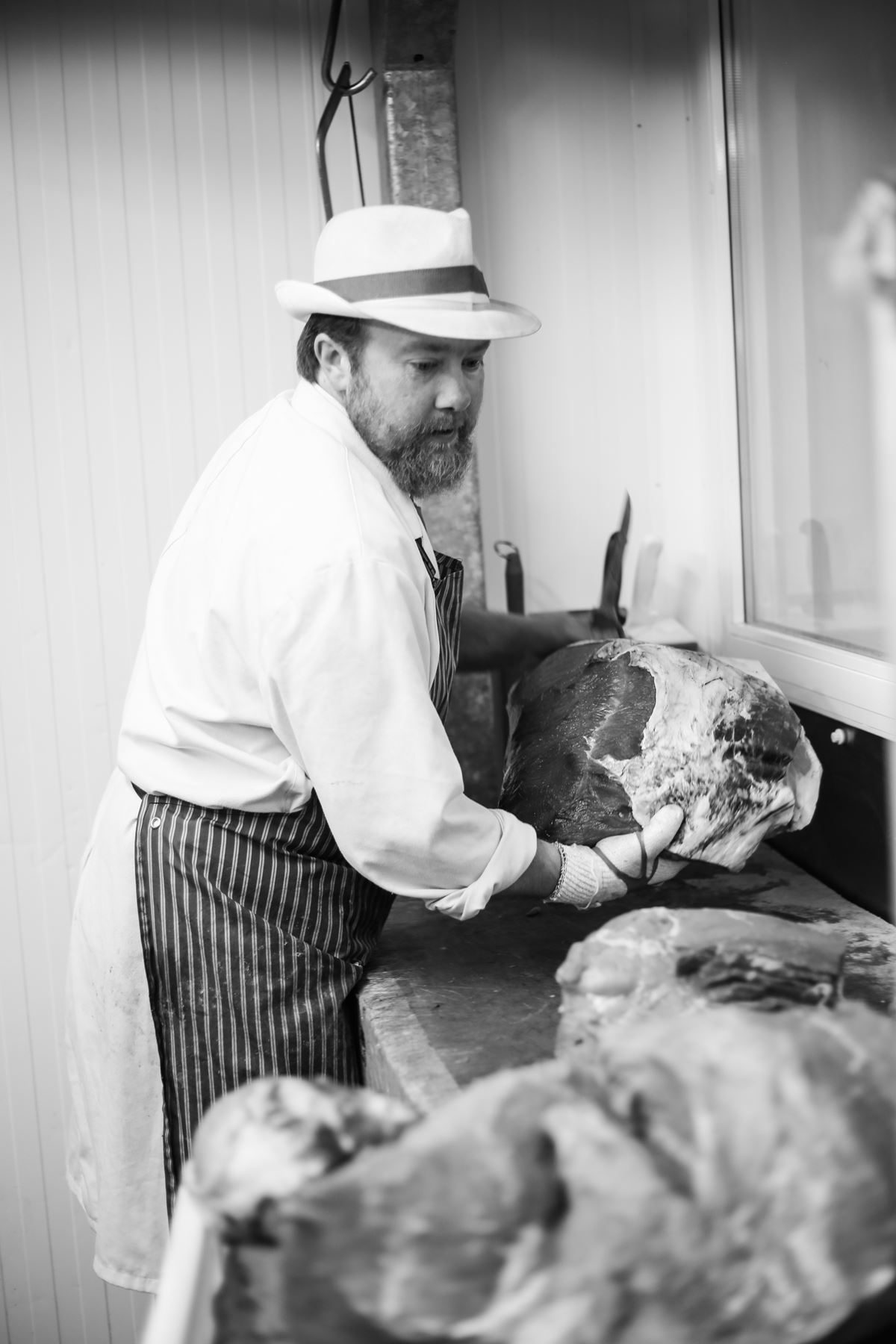 Come and see us
Greendale Farm Shop
Sidmouth Road
Nr. Farringdon
Exeter
EX5 2JU
Opening hours
Mon-Sun 7am-11pm