Meet the baker
From Cobs to Bloomers, Sourdough to Spelt, there's nothing quite like fresh, crusty bread. Using carefully sourced ingredients and traditional recipes, Ian, the Greendale Farm Shop baker works hard to ensure a fresh selection of delicious bread is available every day. We caught up with Ian and asked him a few questions.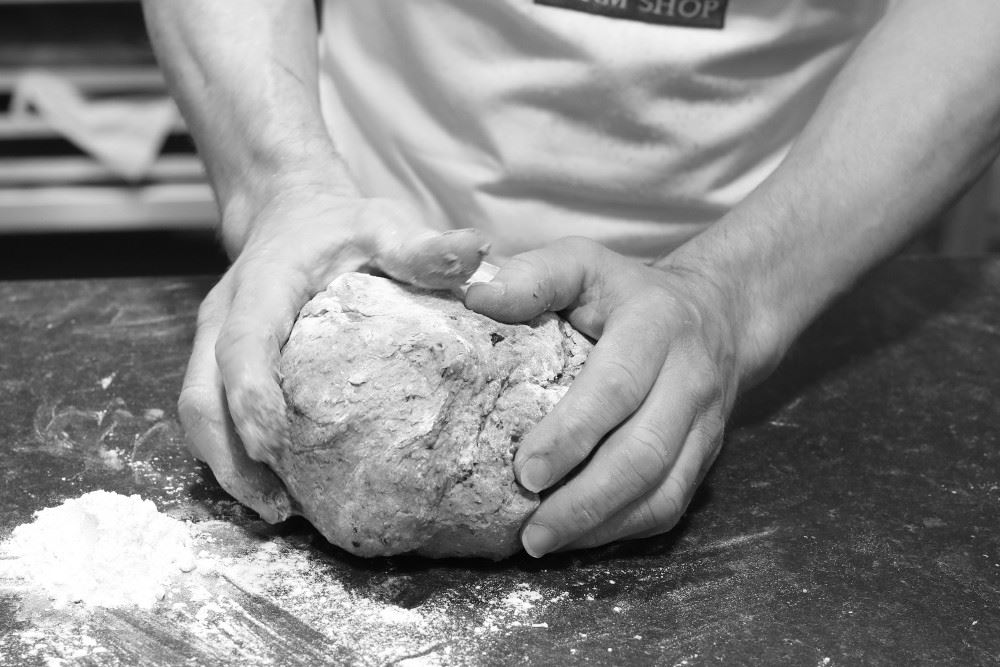 ABOUT OUR BAKER
Q. How long have you been a baker and what attracted you to the profession?
A: I have been a baker for 37 years. I first started working at a bakery at the age of 13, as a Saturday delivery boy helping a rounds-man with his door-to-door deliveries. During this time, I enjoyed watching the bakers and thought I would like to be able to bake like them. In 1980 I left school and started a day-release City and Guilds course at Exeter College; during the rest of the week I was tutored by two bakers at Endacotts Okehampton Bakery.
Q. What do you like about being a Baker at Greendale?
A. I like being a baker at Greendale because it has given me the chance to return to basics with more considered, smaller-scale production, and also the opportunity to try new ingredients and recipes as well as revive some old recipes from my college days.
Q. Do you have a personal 'Bakers' Philosophy'?
A: My personal philosophy is always to think, "would I like to buy what I have made if I was the customer?".
Q. Do you have a favourite loaf/pastry?
A. My favourite loaf is a seeded granary.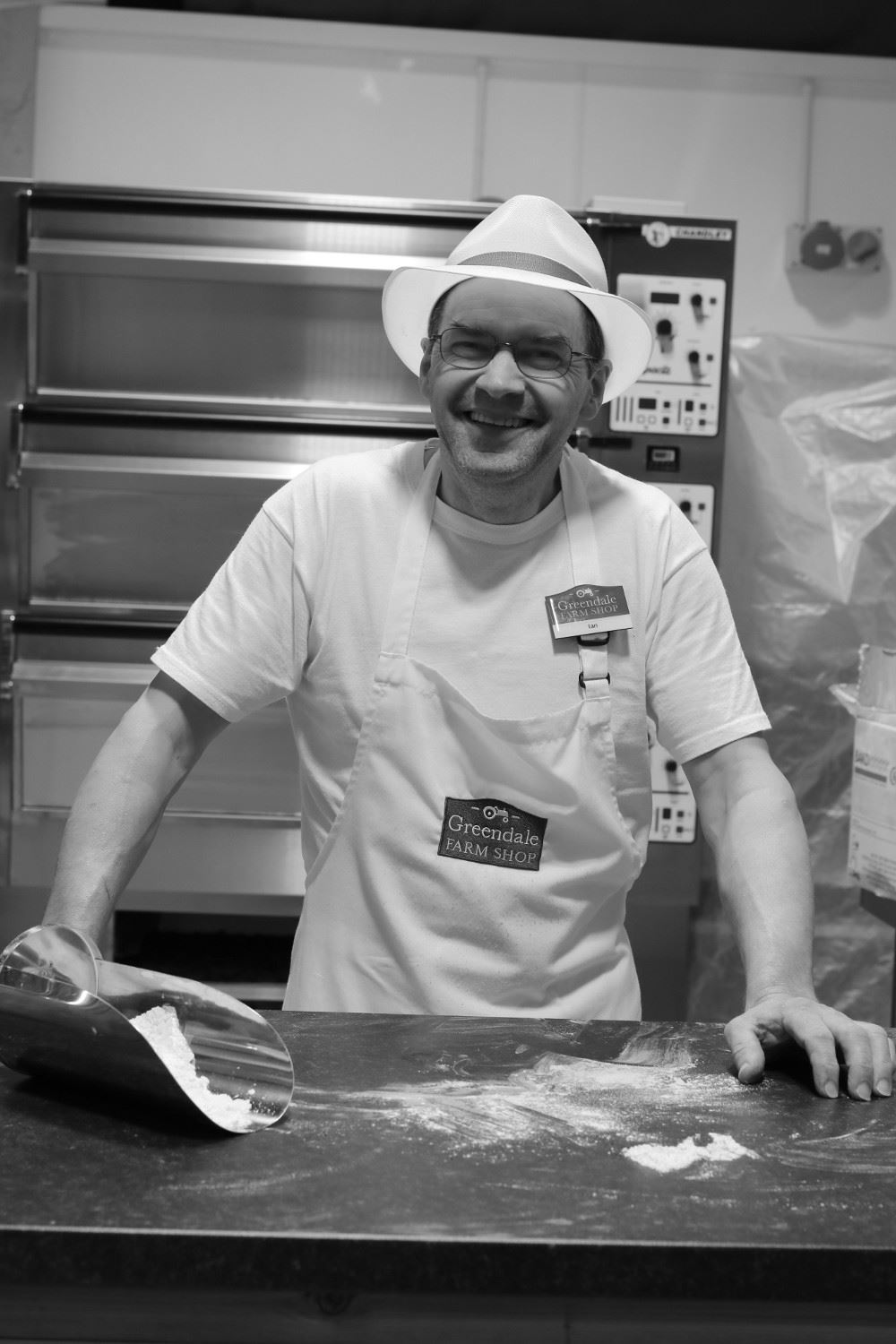 Come and see us
Greendale Farm Shop
Sidmouth Road
Nr. Farringdon
Exeter
EX5 2JU
Opening hours
Mon-Sun 7am-10pm