Greendale Events
From a very special kids' story time to new pop-up shops, creative craft workshops, free tasting events (including our free St Patrick's Day celebration) and brilliant weeknight deals at Greendale Kitchen, there's plenty going on here at Greendale Farm Shop! We're also planning some brilliant Easter treats, so watch this space...
Some of our events require pre-booking; to learn more, see below: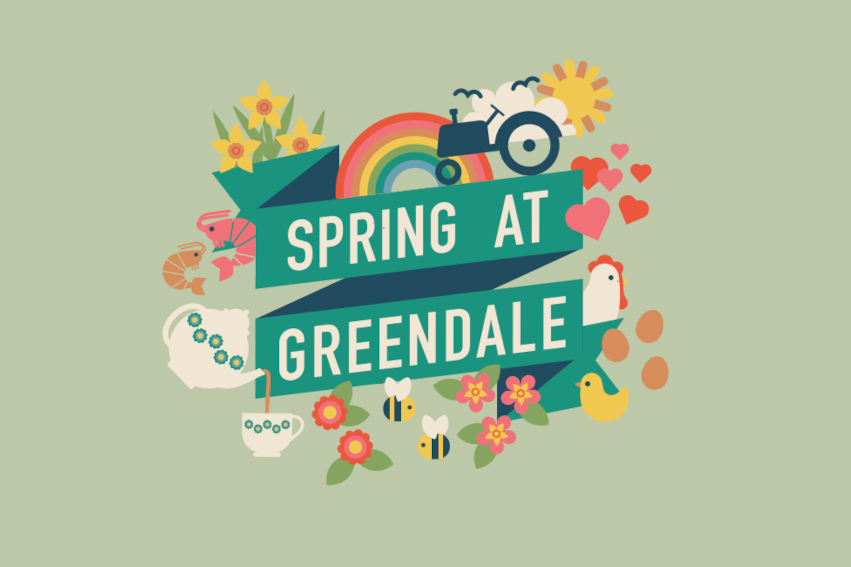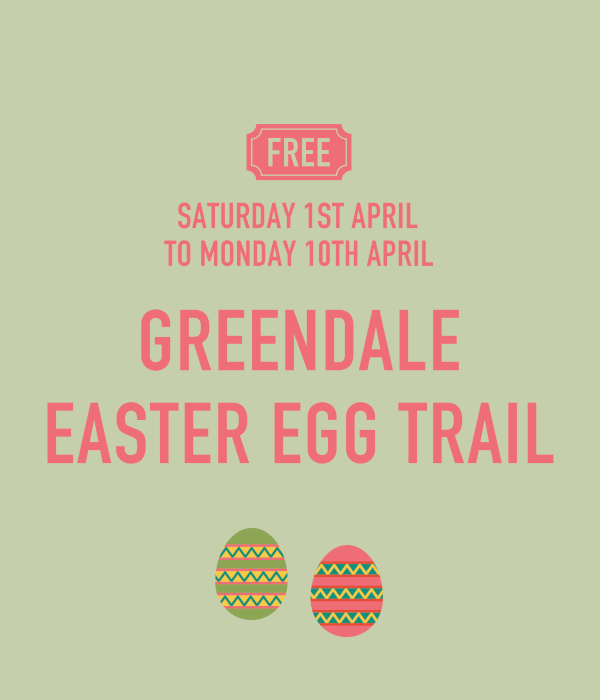 EASTER EGG HUNT
Date: 01-10/04/23
Time: 9am – 5pm
Location: Greendale Farm Shop
FREE
Especially for children, our Easter Egg Hunt is completely free - just pop into the Farm Shop to find the first clue, then follow all the other clues around the Farm Trail until the final clue leads to a sweet reward! The Easter Egg Hunt will be available from 9am until 5pm from April 1st to April 10th.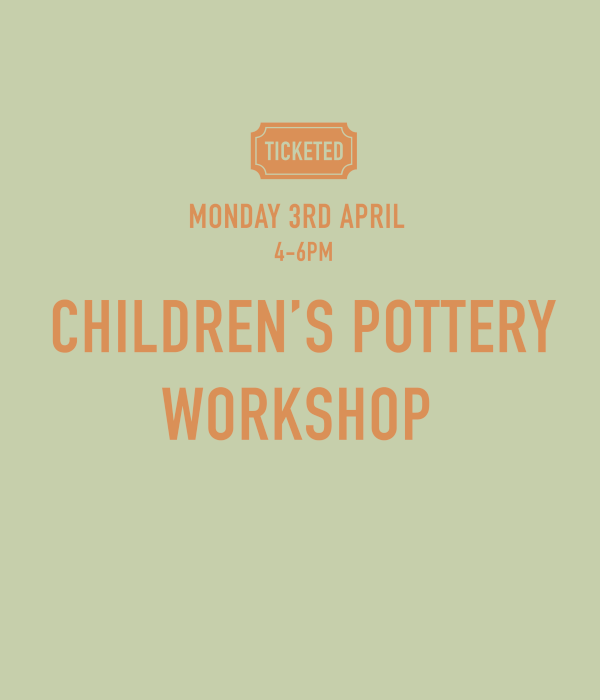 CHILDREN'S MUD & MOOR WORKSHOP
Date: 03/04/23
Time: 4pm – 6pm
Location: Greendale Farm Shop
Ticketed: £25
Especially for children aged 7 years and over, this evening pottery workshop is a great opportunity to create Pinch Pot Animals to treasure or gift. Join us at Greendale Farm Shop from 4pm to 6pm on April 3rd, when friendly Laura from Mud and Moor Pottery will lead the workshop. Glazed pinch pot animals will then be available to collect on April 13th. All materials and tools are included in the ticket price; please be aware that all children must be accompanied by an adult (there is no fee for accompanying adults). Places are limited, so please book early to avoid disappointment.
CLICK HERE TO PURCHASE A TICKET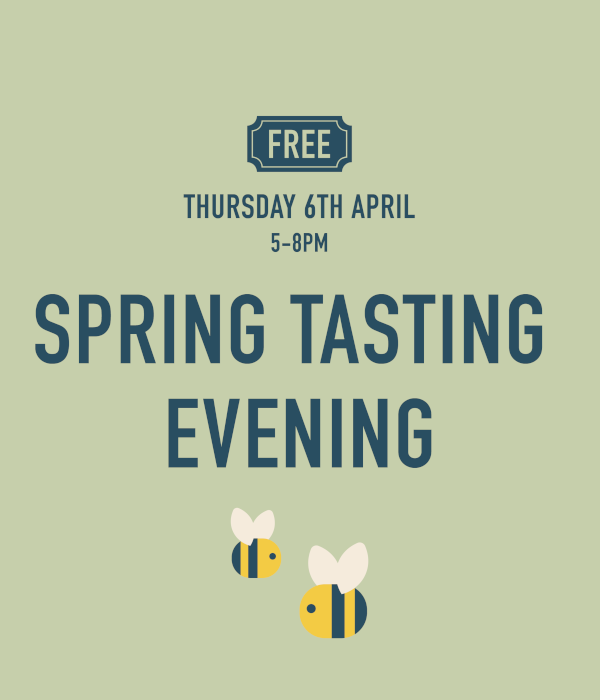 GREENDALE SPRING TASTING EVENING
Date: 06/04/23
Time: 5pm – 8pm
Location: Greendale Farm Shop
FREE
Get Easter well under way, and join us at Greendale Farm Shop for a special FREE Tasting Evening on Thursday 6th April. From 5pm to 9pm we'll be hosting food and drink tastings from much-loved local brands, including Salcombe Gin, Baboo Gelato, Black Tor Brewery, Dartmoor Whisky, Exe Chocolate, Hawkridge Cheese, Papillon Gin, The Ginger Cat Deli, Heron Valley, West Country Olives, Snowdonia Cheese, Exeter Brewery, Waterhouse Fayre, Crossed Anchors, Bar Buoy and Mr Filberts. The Greendale Deli, Butcher and Fishmonger counters will of course be packed with great produce (much of it available to pre-order), and staff will be on hand to help you plan the perfect Easter, from chocolate eggs and treats to fish pie, Sunday roasts and more. Greendale Café will be open for tea and cake – we'll also be serving our delicious fish and chips to eat in or take away.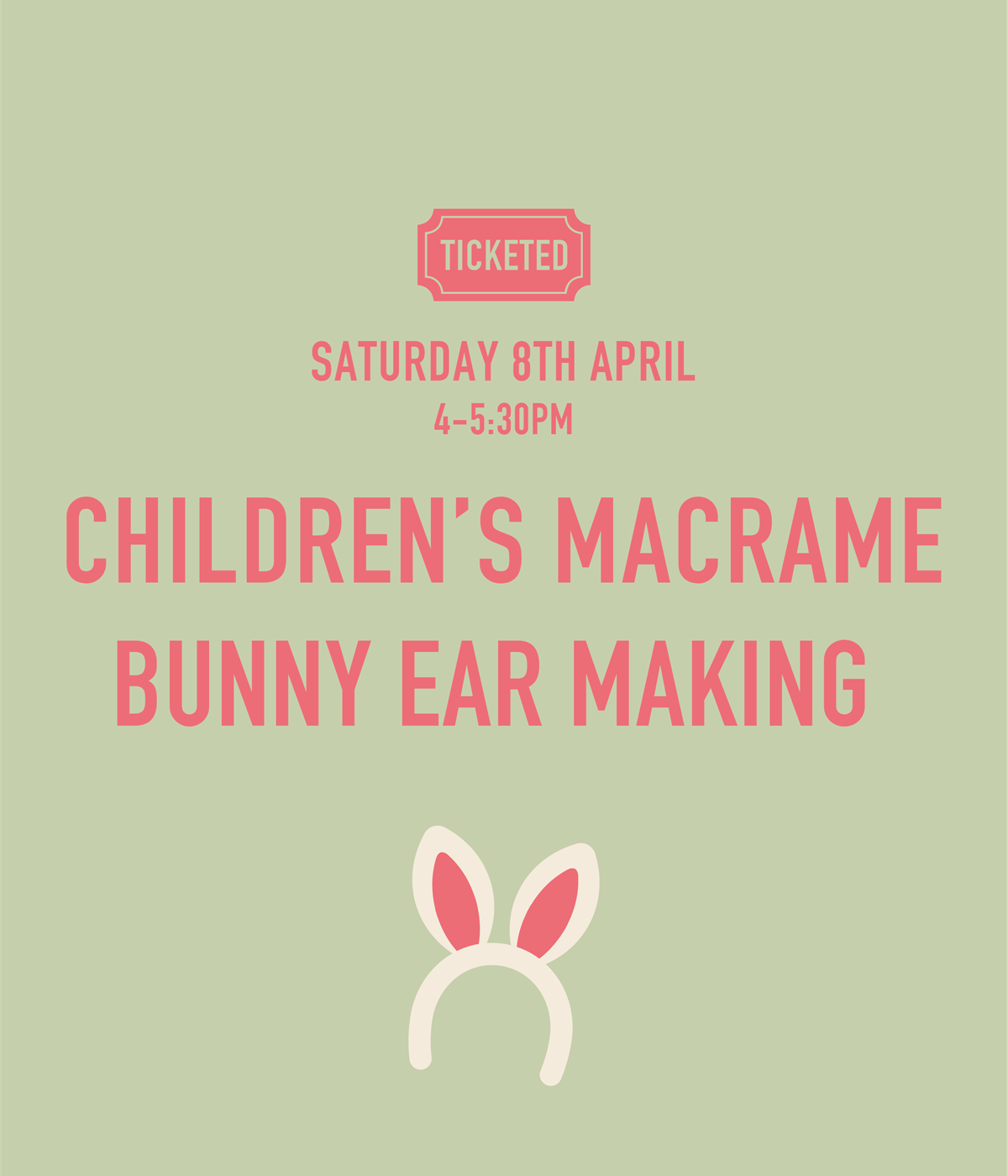 Children's macrame
bunny ear making
DATE: 08/04/23
TIME: 4-5:30pm
Location: Greendale Farm Shop - Farm Trail
Ticketed: £10 per child (+ guardian). Includes a drink too!
Get into the Easter festivities and come and get crafty, learn some macramé with your little one! Suitable for 5yrs+ with guardian aid, you'll make your very own Easter Bunny ears headband. There will be a whole variety of colours and yarns to choose from. All materials are provided.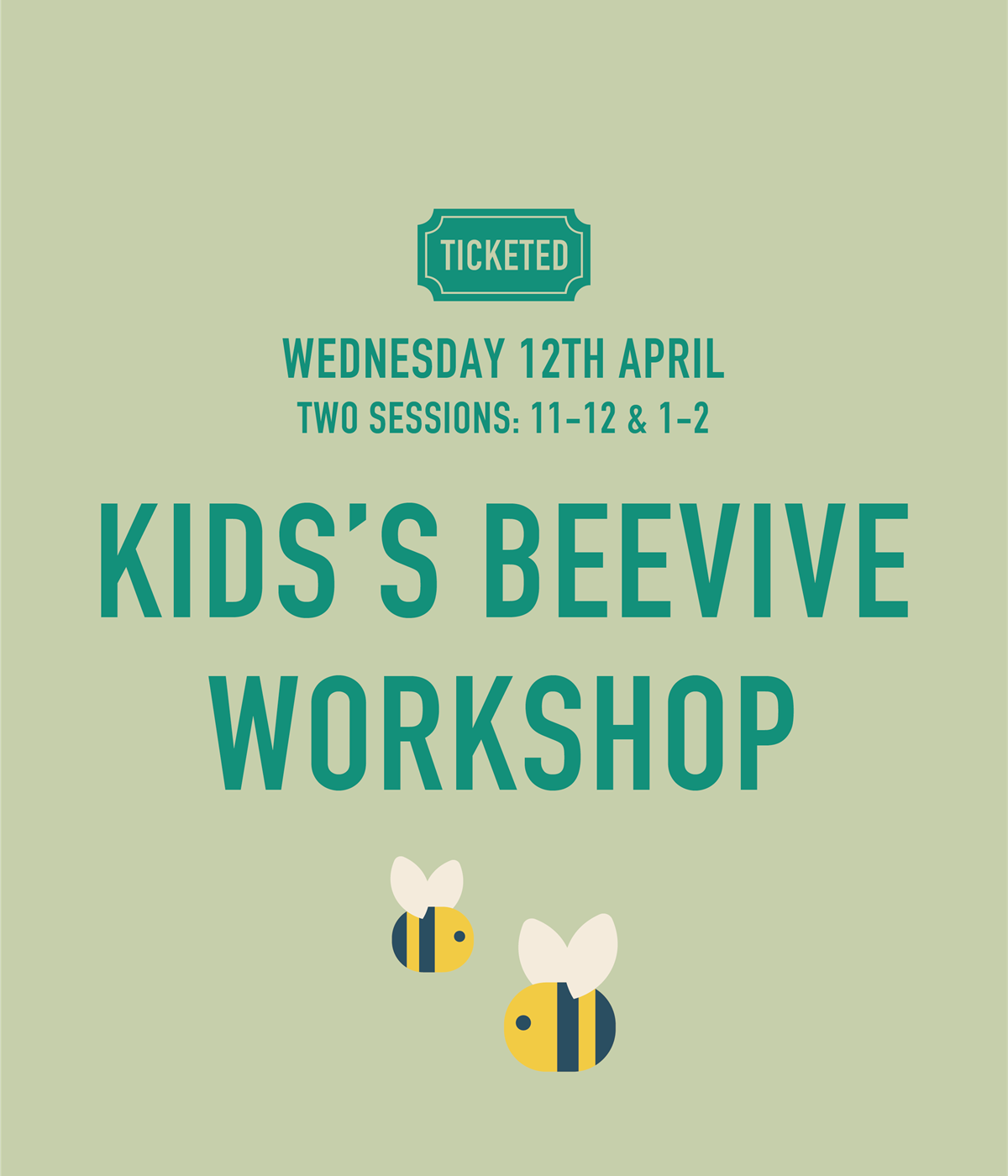 kid's beevive workshop
DATE: 12/04/23
TIME: Two Sessions: 11am-12pm and 1-2pm
Location: Greendale Farm Shop - Farm Trail
Ticketed: £7 per child.
Join us out by our animals on the Greendale Farm Trail to learn all about bees! This 1 hour workshop with Beevive will teach the importance of bees and how to make a bug house.
Morning Workshop: CLICK HERE TO PURCHASE A TICKET
Afternoon Workshop: CLICK HERE TO PURCHASE A TICKET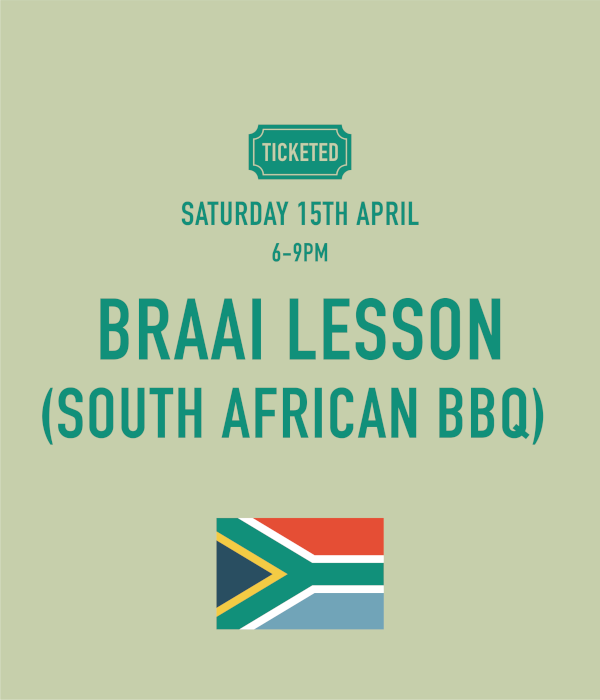 BRAAI BBQ LESSON WITH SIMON BURNHAM
Date: 15/04/23
Time: From 6pm -9pm 
Location: Greendale Farm Shop – Fishing Lake
Ticketed: £110 per person
New this spring, this special event is perfect for barbecue kings and queens looking to take their grill game to the next level! Hosted by Simon Burnham of Devon Braai BBQ & Outdoor Living, and taking
place outside by our fishing lake, it's a great introduction to the art of Braai (barbecuing the South African way) – Simon will guide attendees through using a firepit to cook South African classics,
including peri peri chicken, Durban curry and braai bread. All tools and materials are included in the ticket price; places are limited, so please book early to avoid disappointment.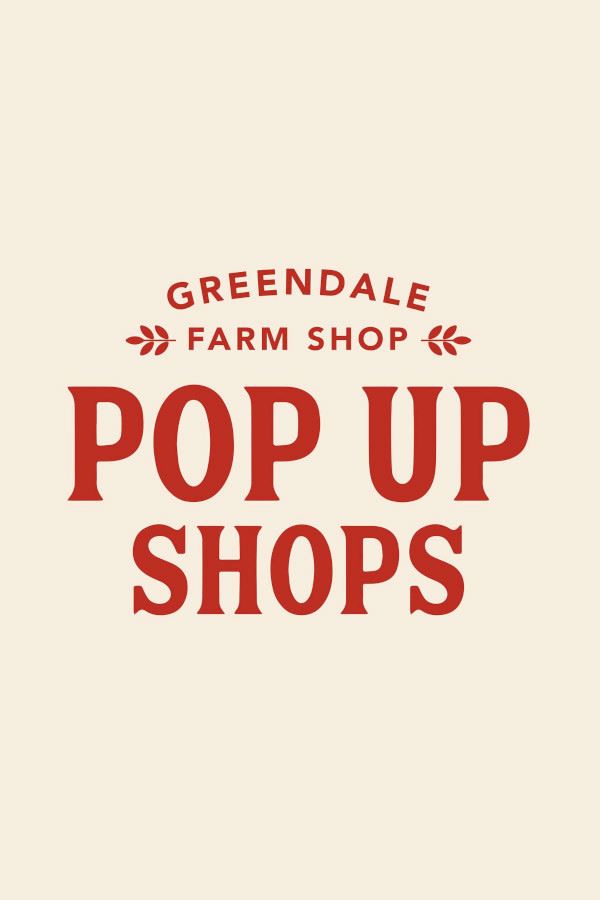 APRIL POP-UP SHOPS
Date: 29-30/04
Time: 10am – 4pm
Location: Greendale Farm Shop
FREE
We've a busy weekend ahead, with the return of our pop-up shops for April! On Saturday April 29th, we'll be welcoming back the Coastal Boutique, with their beautiful clothing and gift selection, as well
as Exmouth-based Kilimanjaro and their small-batch luxury candles, oil diffusers, soaps, lotions and wax melts; they'll also be joined by the team from Lovable Sew and Sew, offering unique and
personalised hand-made creations. 
On Sunday April 30th, the Coastal Boutique and Kilimanjaro will be joined by Dottisaurus, purveyors of gorgeous hand-made organic baby clothing; Pea Green, with their beautiful, values-led array of
gifts; and Happy Painters, selling thEIR STUNNING LOCAL art. The stalls will be open from 10am to 4pm on both days, so do pop by and support these fab local businesses!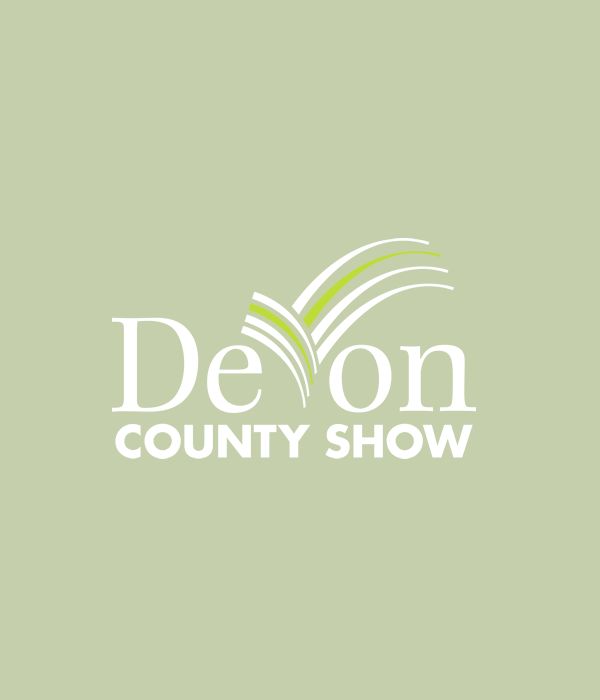 DEVON COUNTY SHOW
DATE: 18-20/05/23
TIME: All day
Location: Westpoint
Ticketed: Click here for details 
We'll be attending Devon County Show again this year – come and find us at Stand 76, Avenue A, where you'll be able to buy delicious food and drink to take-away, or sit and relax while overlooking the Rathbones Main Arena.
Terms & Conditions
All tickets, for events taking place at the Greendale Farm Shop, are sold subject to these Terms and Conditions (for events hosted by third-party companies please visit the organisers website for terms and conditions). Purchase and/or use of a ticket/s to enter the Event constitute acceptance of these Terms and Conditions on your behalf and on behalf of any person for whom you are purchasing tickets. Greendale Farm Shop reserves the right to vary these Terms and Conditions from time to time without notice and at our sole discretion. Updates will be published on our website www.greendale.com. In the instance of a breach of any of the Terms and Conditions, Greendale Farm Shop reserves the right to cancel the ticket/s and eject the offender/s and retain all monies paid. For the events held on the 5th and 10th July, only persons aged 18 or over will be permitted to enter. You may be asked to provide proof of age by showing an identification document ("ID") acceptable to Greendale Farm Shop (Valid Photo Driving Licence, Valid Provisional Photo Driving Licence, Valid Passport). Only customers holding a valid ticket will be admitted to the Event. You must retain your ticket on you at all times during the Event. If you are using a mobile ticket, it is your responsibility to ensure you have a sufficiently powered mobile device enabling you to show your ticket for the entire duration of the Event. Tickets are not exchangeable, refundable or transferable. Ticket price and availability may be subject to change without notice prior to purchase. Upon purchase, please check tickets carefully as mistakes cannot always be rectified after purchase. Should you realise you have made a mistake during the purchase process, please contact Greendale Farm Shop as soon as you realise so that we may try to assist you. In the event of a cancellation or postponement you will be entitled to a refund. Personal arrangements including travel, subsistence and accommodation in relation to the Event which have been arranged by you are made at your own risk and neither the authorised ticket agent nor the Promoter will have any liability for any such loss of enjoyment or wasted expenditure in the case of a cancellation, postponement or otherwise. You agree that Greendale Farm Shop, its servants or agents will not be liable to you for any loss, injury or damage to any person (including you) or property however caused (including by Greendale Farm Shop or its servants or agents) in any circumstances unless due to the negligence or wilful or malicious act of Greendale Farm Shop, its servants or agents. You agree that Greendale Farm Shop shall not be liable to you for any indirect or consequential costs, claims, actual or alleged losses howsoever arising out of or in connection with the Event and/or our obligations under these Terms and Conditions including, but not limited to, loss of profits, anticipated profits, savings, business or opportunity, or loss of publicity or loss of reputation, or opportunity to enhance reputation, or loss of contract or other economic or consequential loss arising from the performance (or any failure to perform) these Terms and Conditions. Greendale Farm Shop will not have any liability to you whatsoever for loss or expenses incurred in connection with the Event or any cancellation of the Event, including, without limitation, costs of any personal travel, accommodation (including camping facilities) or hospitality arrangements made relating to the Event or the cancellation of the Event.
Come and see us
Greendale Farm Shop
Sidmouth Road
Nr. Farringdon
Exeter
EX5 2JU
Opening hours
Mon-Sat 8am-10pm | Sun 8am-9pm