Charitable Giving
'Charitable Giving' is Greendale's new charitable giving scheme. Every 12 months (April-March) our Charitable Giving Committee selects community groups or charities to help. We will work with each of our chosen charities throughout the year to determine how we can best provide support to them including, but not limited to, making donations, participating in fundraising activities, providing equipment or other support, or volunteering. We also encourage colleagues to volunteer their time and expertise to support these programmes. Organisations eligible for the Community Giving scheme include charities, schools and relevant community groups. Our committee will consider any requests submitted and every year the Charitable Giving Committee will choose new organisations to support for the next 12 months. If you're involved with an eligible organisation and you would like it to be considered for our Charitable Giving scheme, please contact us.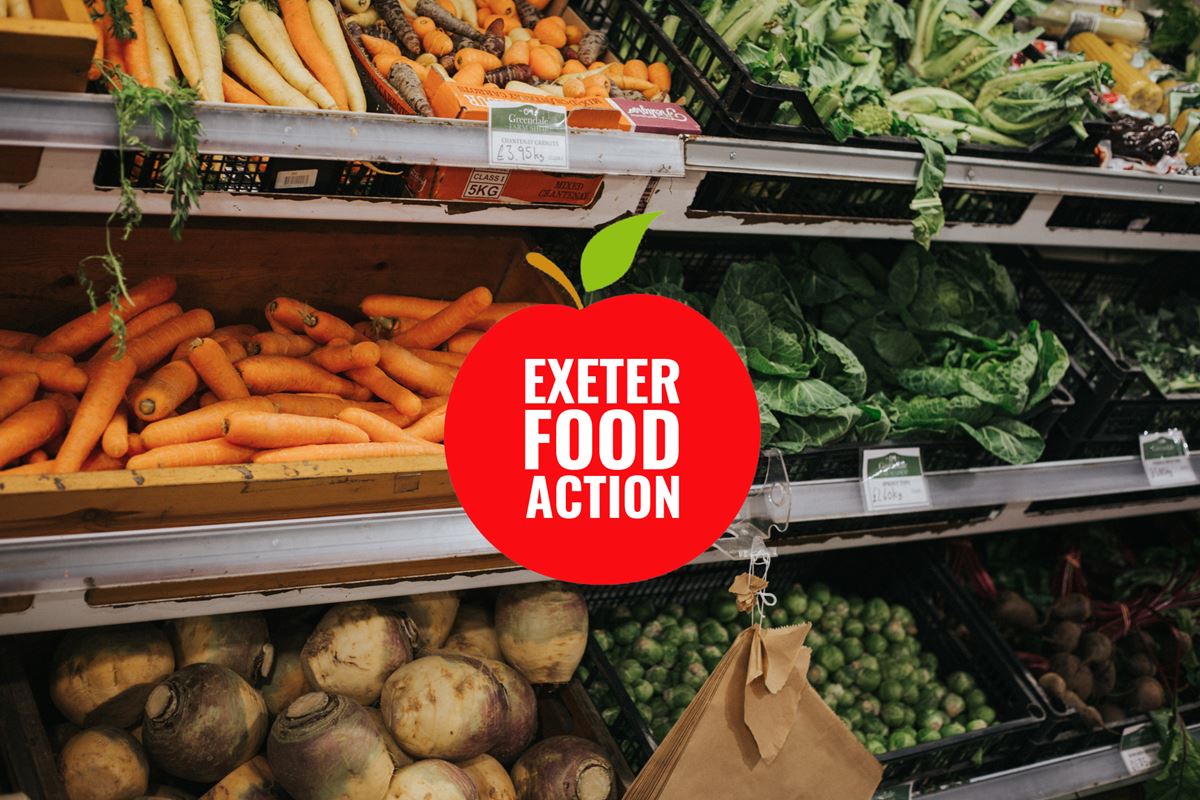 EXETER FOOD ACTION
Greendale is delighted to be supporting brilliant local independent charity, Exeter Food Action (EFA). EFA works tirelessly to fight hunger and food waste here in our part of Devon. With one full time and two part time employed staff members and a large team of around fifty volunteers, the charity 'rescues' food that would otherwise be wasted; typically, this can mean food that has a short use-by date, damaged packaging or is simply surplus to requirements. The food is then redistributed to local soup kitchens, hostels, food banks, community cafes, schools and any other organisations that feed people on a 'not-for-profit' basis. Every year, EFA rescues and gives away 50 - 60 tonnes of food, saving the groups that receive it over £160,000.
Greendale has helped EFA with the donation of food from the Farm Shop and café. We're also planning to provide further support, with the following:
Help with transporting food to charities and organisations receiving EFA support.
Ongoing access to any surplus food and drink at our Farm Shop and café.
Support for the purchase of warehouse equipment, including chiller-grade racking, commercial freezers and wheeled display shelving.
Greendale staff will be able to volunteer, including picking and transporting surplus fruit and veg from local producers, working at the EFA warehouse and helping to distribute food.
Promoting EFA at our Farm Shop and through our websites and marketing channels, helping to raise awareness both locally and across the UK.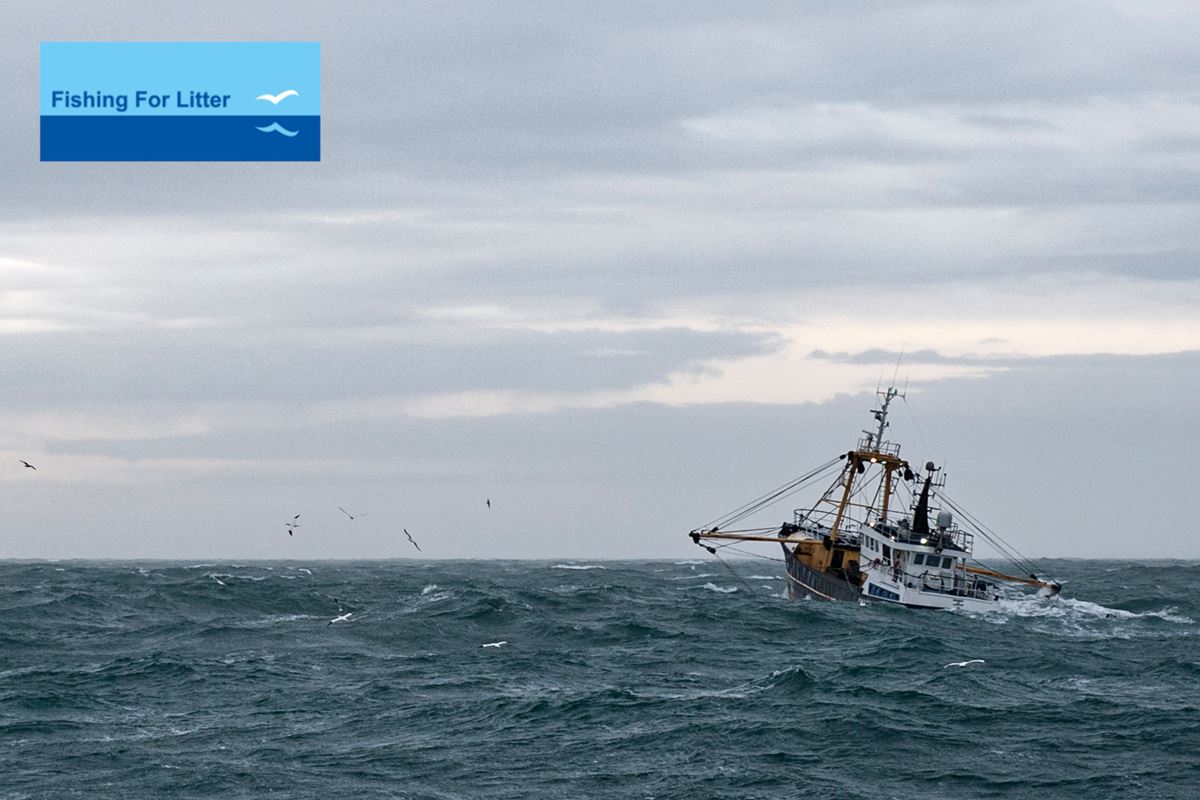 FISHING FOR LITTER
Greendale is currently supporting a brilliant environmental project, Fishing for Litter (FFL). Begun in 2004 by KIMO International (a network of local governments working together for healthier seas), FFL was conceived as a simple but effective way to reduce marine litter by involving key stakeholders – namely the fishing industry – in actively collecting and removing the rubbish gathered in their nets during normal fishing activities, including plastics, ghost gear, textiles and other debris. FFL kits out participating vessels with bags to store this rubbish in while at sea, and provides skips or bins to unload the rubbish into when the vessel returns to port.
FFL began its operations here in the South West in 2009; since then, 150 boats have removed more than 200 tonnes of marine litter from the ocean and returned it to port in twelve participating harbours, including Brixham, Plymouth and Newlyn. As well as helping to remove harmful plastics and other rubbish from West Country waters, we're hoping that our participation in this project will raise awareness about the problem of marine littering, and change waste-related behaviours in the wider fishing community. Greendale fishing vessels are already carrying FFL bags, removing rubbish from the ocean on a daily basis and bringing it back to land to be recycled or disposed of properly. We're now seeking to help FFL further, with a number of new ideas and initiatives in the pipeline:
We are investigating the feasibility of increasing the tonnage of marine rubbish collected at Brixham harbour. Initially, this would be carried out through recruiting local liaison officers to work with skippers and shore crews, in tandem with the creation and distribution of multi-language flyers to show clear routes for waste through the port, highlighting the position of the FFL skip.
We will also work with our seagoing crews, asking them to collect and collate data on major problem areas for litter in the English Channel, which we will then share with FFL.
We're looking into the provision of FFL waste-collection facilities at new locations in the South West.
We hope to organise voluntary 'Beach Clean' days, in association with FFL, so that we can raise local public awareness of the project.
We'll also promote the project on Greendale's websites (including our national retail site) and marketing channels, helping to raise awareness across the UK.
Our committee will consider any requests submitted, and every year we will choose new organisations to support for the next 12 months. If you're involved with an eligible organisation and you would like it to be considered for our Community Giving scheme, please contact us
Come and see us
Greendale Farm Shop
Sidmouth Road
Nr. Farringdon
Exeter
EX5 2JU
Opening hours
Mon-Sat 8am-10pm | Sun 8am-9pm